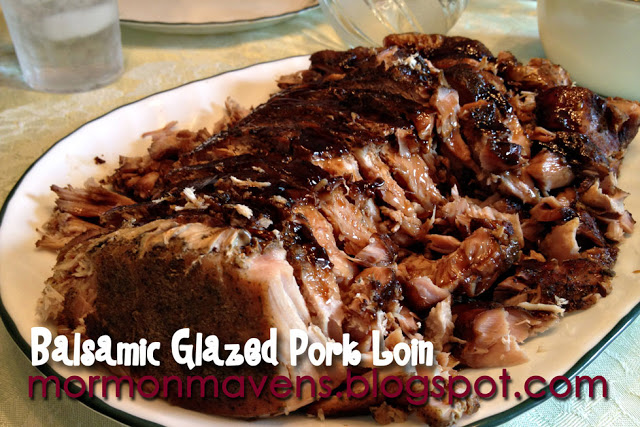 This recipe is such a crowd pleaser. Perfect for Sunday Meals with family!


Balsamic Glazed Pork Loin

Ingredients
Pork:
2 pound boneless pork loin roast, trimmed
1 teaspoon ground sage
1/2 teaspoon salt
1/2 teaspoon pepper
1 clove garlic, finely minced or crushed
1/2 cup water
Glaze:
1/2 cup brown sugar, light or dark
1 tablespoon cornstarch
1/4 cup balsamic vinegar
1/2 cup water
2 tablespoons soy sauce
Directions
1. In a small bowl, combine the sage, salt, pepper and garlic. Rub the spices all over the roast.
2. Place the pork roast in the slow cooker and pour in the 1/2 cup water. Cover and cook on low for 6-8 hours.
3. Near the end of the cooking time for the roast, combine the ingredients for the glaze in a small saucepan and bring the mixture to a boil, then reduce and let the mixture simmer, stirring occasionally, until it thickens.
4. Remove the pork from the slow cooker, shred and place on a platter or plate. Drizzle the glaze over the pork and serve.