I love my crock pot. I love how easy it is to throw a few ingredients in it in the morning and have a yummy dinner that night. I love how 'homey' this dish tastes. I know you'll enjoy it too!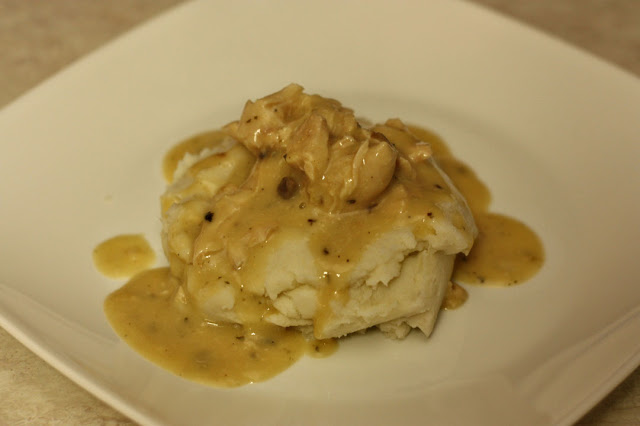 Ranch Slow Cooker Chicken
Ingredients:
2 pounds chicken (you could easily substitute with pork chops)
1 can cream of chicken soup
1 can cream of mushroom soup
1 ranch dressing packet (or 3 Tbsp. if you have the shaker)
Directions:
1. Combine soups and seasoning in your slow cooker.
2. Add chicken, mix until chicken is coated.
3. Cook on low for 6 hours or high for 4 hours.
To serve, prepare some mashed potatoes, make your little pool in the potatoes and fill it with this yummy goodness. Enjoy!