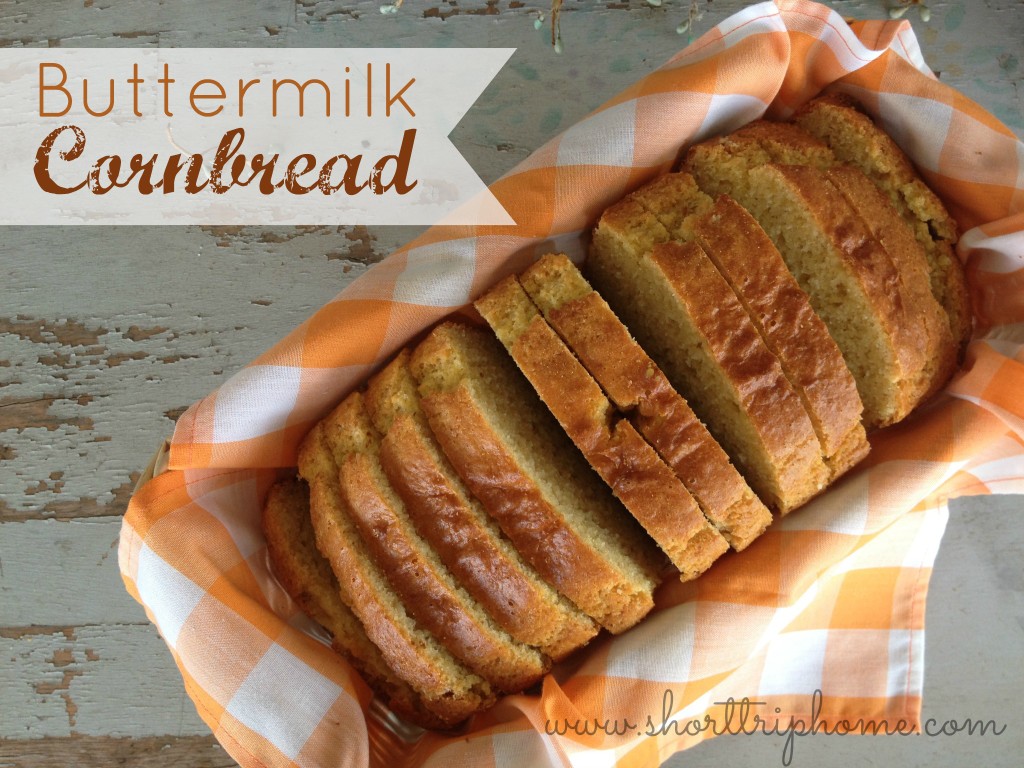 Cornbread just reminds me of my childhood, of old-fashioned eating, and of my own grandmother. To me, a chili meal is not complete with out it.
Ingredients:
1 1/2 cups all-purpose flour
1 cup yellow cornmeal
1/3 cup sugar
2 teaspoons baking powder
1 teaspoon salt
1/2 teaspoon baking soda
1/2 cup vegetable shortening
1 1/3 cups buttermilk
2 large eggs
1. Preheat oven to 375°F. Grease or spray an 8 1/2 × 4 1/2-inch loaf pan; set aside.
2. In a large bowl combine the flour, cornmeal, sugar, baking powder, salt and baking soda and stir to combine. Cut in the shortening with a pastry blender until it resembles coarse crumbs or small peas. Don't overwork it.
3. In a small bowl whisk the eggs and buttermilk together. Add the buttermilk-egg mixture to dry ingredients and stir to form a stiff, lumpy batter. Spread evenly in the greased loaf pan.
4. Bake until a toothpick or knife inserted in center comes out nearly clean, with just a few crumbs on it, 50 to 55 minutes. Cool in the pan for 10 minutes then remove the cornbread from the loaf pan and cool for another 10 minutes before slicing.
Notes:
If you don't have buttermilk, just put 4 teaspoons of apple cider vinegar into the bottom of your measuring cup; then add enough milk to measure 1 1/3 cups (I use a Pyrex 2-cup glass measure for this).
If you are old school you can use some bacon grease for some of the shortening. I happened to have some so I used about half bacon grease, half shortening. It really adds to the flavor!
Source: Grandma's Kitchen
Originally posted on May 1, 2013.