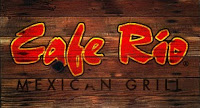 Cafe Rio Cilantro Lime Rice (YYYUUUMMMM!!!)
2 T. butter
1 1/4 C. white rice
2 1/4 c. Chicken Broth (i used bullion cubes instead, worked just fine)
3/4 t. salt
1/4 t. cumin
Juice and zest of one lime…. or the juice from two w/o zest
3 T. fresh cilantro, chopped
Melt butter and rice in pan
Add remaining ingredients… except cilantro.
Bring to a boil, reduce heat, simmer for 20 minutes. Add cilantro, and enjoy!
Next Friday, look forward to another recipe to help you with this delicious salad!