A delicious alternative to store-bought glazed walnuts.
Try it on the
CPK Dinner Salad
.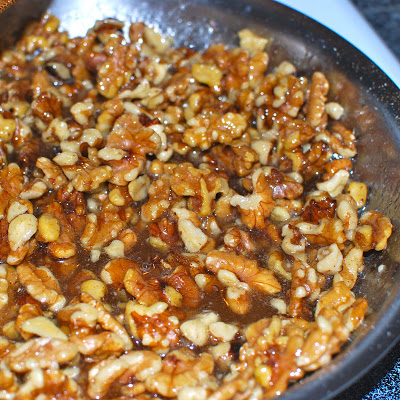 Ingredients:
1 cup sugar
2 tsp corn syrup
1/3 cup water
1/2 tsp salt
1/2 tsp vanilla
1 tsp cinnamon
2 cups walnuts
1. In a small saucepan, heat sugar, corn syrup, water and salt to rolling boil, and let boil for two to three minutes.
2. Remove from heat and add vanilla, cinnamon and walnuts.
3. Pour on wax paper to cool.
4. Allow 12 to 24 hours to completely cool and harden.