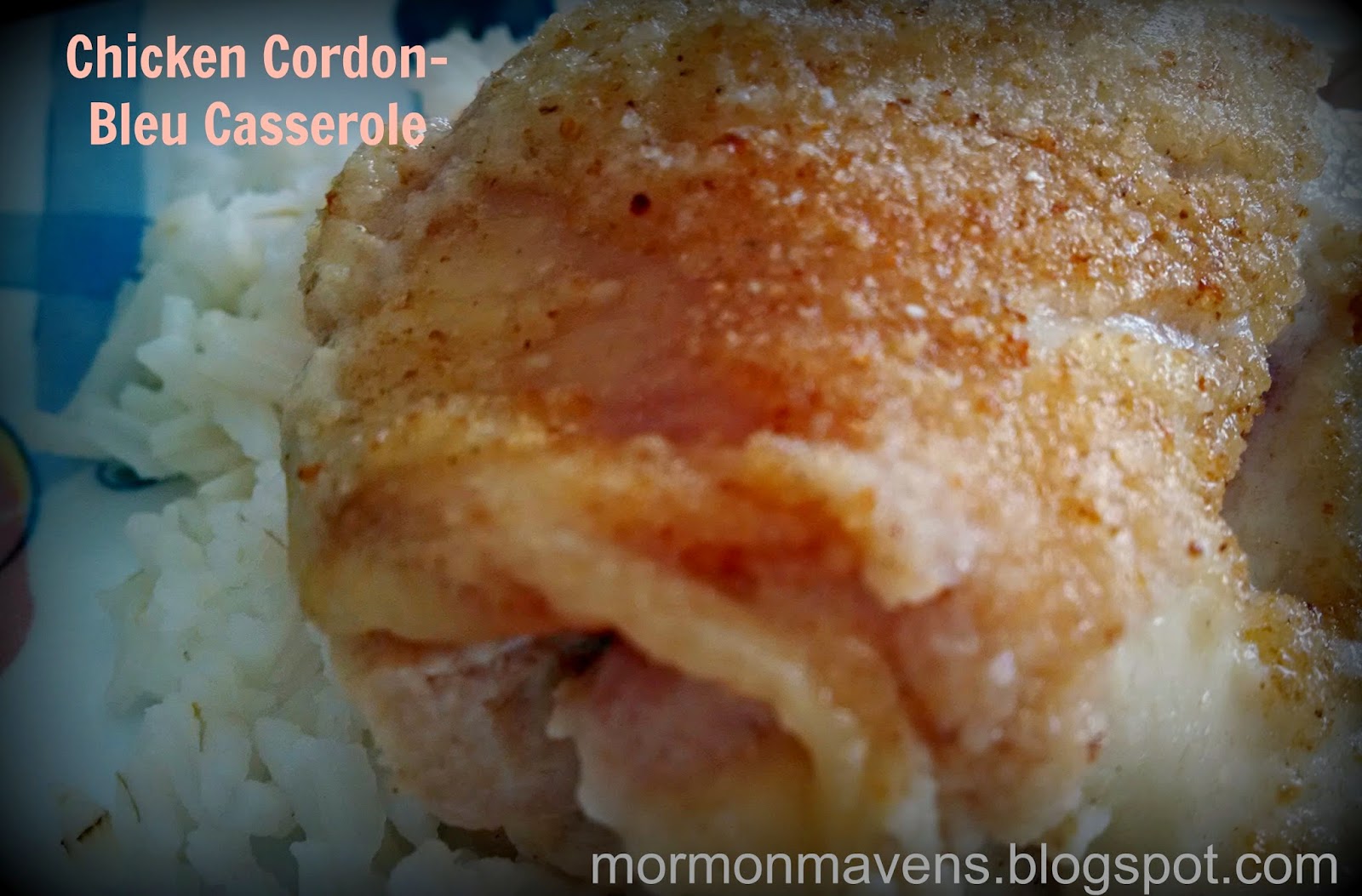 I love this casserole, I especially love that it doesn't have any condensed soups in it!
6 cooked chicken breast
-I bake mine in the oven @ 350 for about 40 min, the first 20 of which the pan is covered.
6 slices cooked ham
6 slices Swiss cheese
4 Tbsp. butter
4 Tbsp. flour
2 Cups milk
1/4 tsp thyme (I use my Penzeys Poultry Seasoning in place of this and love it)
1/4 tsp salt
1/4 tsp pepper
1 beaten egg
1/4 cup breadcrumbs
1 Tbsp. melted butter
Place the chicken breast in a 9X13 baking pan. Place the ham on top of the chicken and the Swiss cheese on top of the ham. In a mixing bowl combine milk, thyme, salt, pepper, and egg. In a medium sauce pan melt the butter then add the flour and whisk until smooth. Add milk mixture and cook on medium heat until thick and bubbly. Pour over the chicken/ham/cheese evenly. Sprinkle the bread crumbs on top then drizzle the butter over the bread crumbs. Cook at 350 for about 30 mins. Serve over rice.
Source: My amazing friend Kym Wood