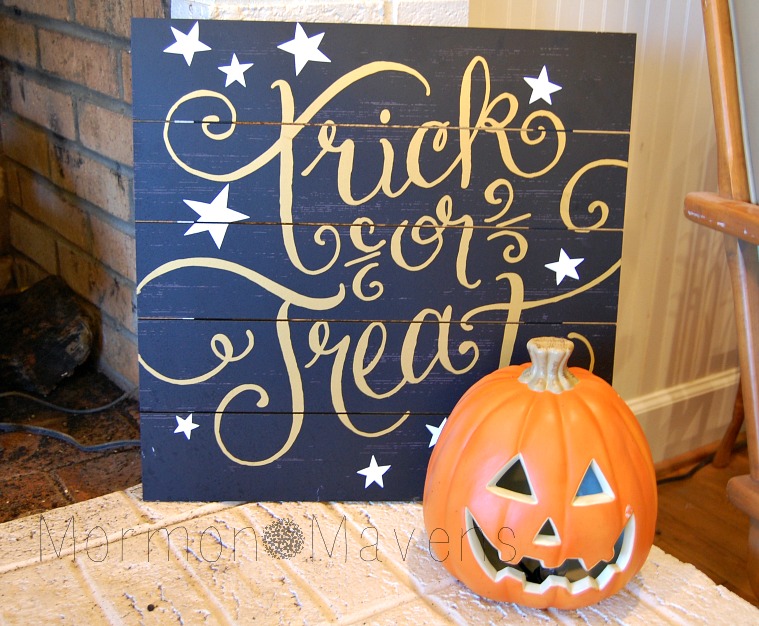 Some people are very gory and graphic with their Halloween decor. In contrast, some people don't even like to say the word "Halloween"!
I guess I'm somewhere in between.
I don't do all the gore and super creepy stuff. But I enjoy the pumpkins, costumes, candy, and the tame spooky stuff associated with it.
So if you hate Halloween, by all means, keep scrolling.
If you like it….I think you're gonna like this!
Over the years, I've collected a few fun Halloween items. Some I love, some are just cheap place fillers. But together they work pretty well. At least for me.
I already had the dark open-weave fabric as well as the skull, potion bottles, Spellbook (which is really just a fun candy box), votives, and crow. I purchased the cat plate, the black frame, the small Jack-o-lantern, and the wooden pillars that it sits on. I also purchased the "Trick or Treat" sign in the first image (Hobby Lobby for something like $10). I already had the Jack-o-lantern that sits in front of it.
I needed something with some height and, look as I might, I just had nothin'. But I found some great rubbery plastic branches at Michael's and they were on sale for $4.50 each! I love them and think they balance out the black accents nicely.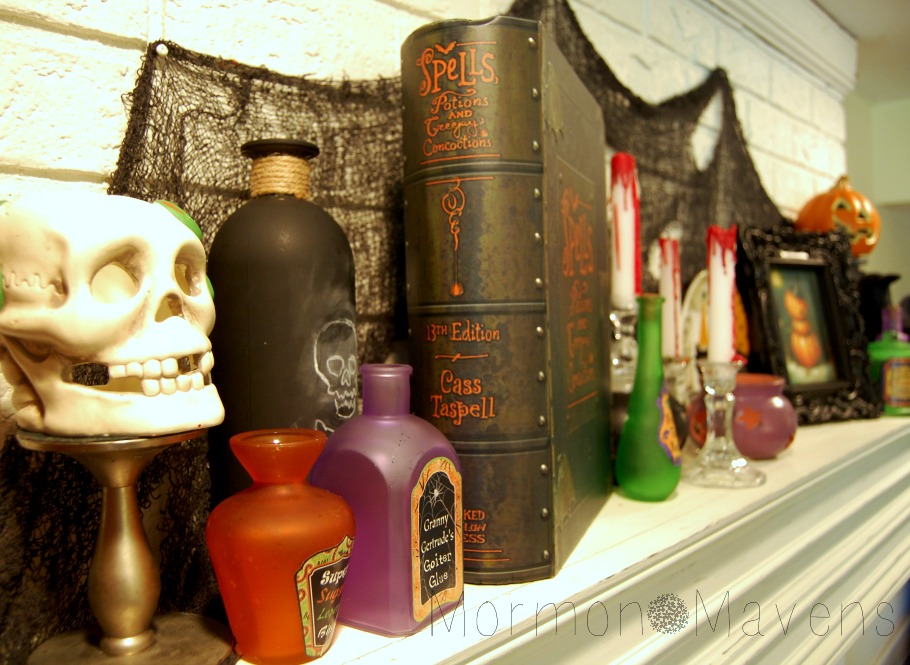 Oh yeah, I also purchased that chalkboard bottle at Walmart for a few bucks. My daughter drew a skull and crossbones on it for me. One of my favorite accents is the drippy candles, which I posted about earlier this week. SO incredibly easy!! And you can do whatever colors you want!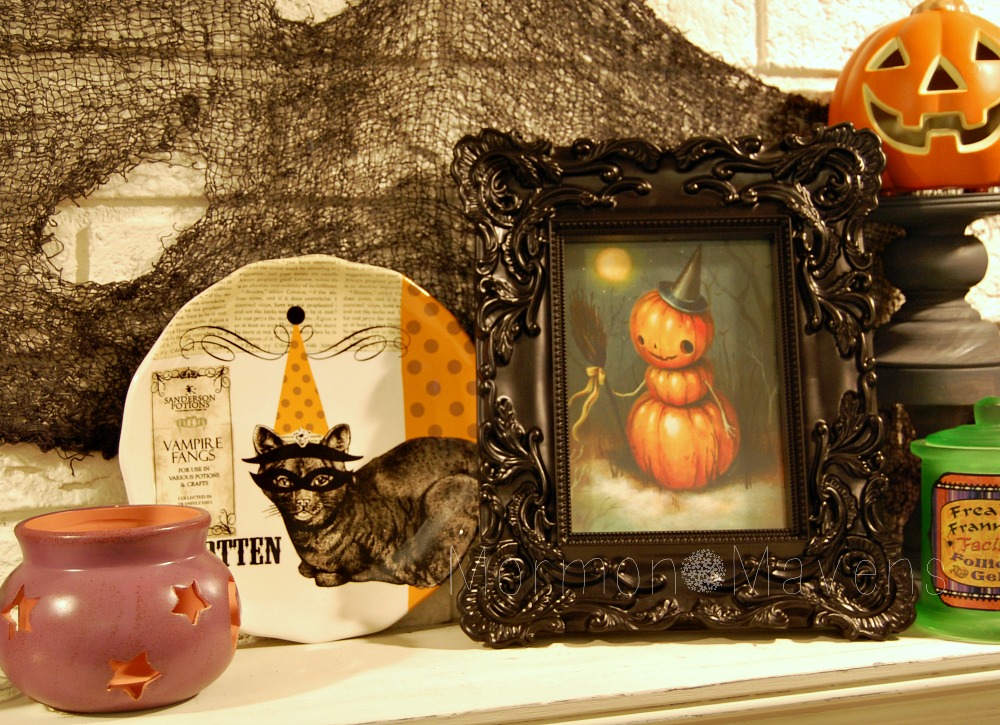 I found the cute cat plate at Hobby Lobby for just a few dollars–I needed something round and a bit brighter for that spot. The pillars that the pumpkin is on are just two wooden candle pillars from Michael's that I painted gray. They aren't even attached to each other! I like to keep my options open.
If you ignore the gross, old fake log unit in the fireplace, it makes for a pretty nice package altogether, doesn't it?
And now, what to do for November……