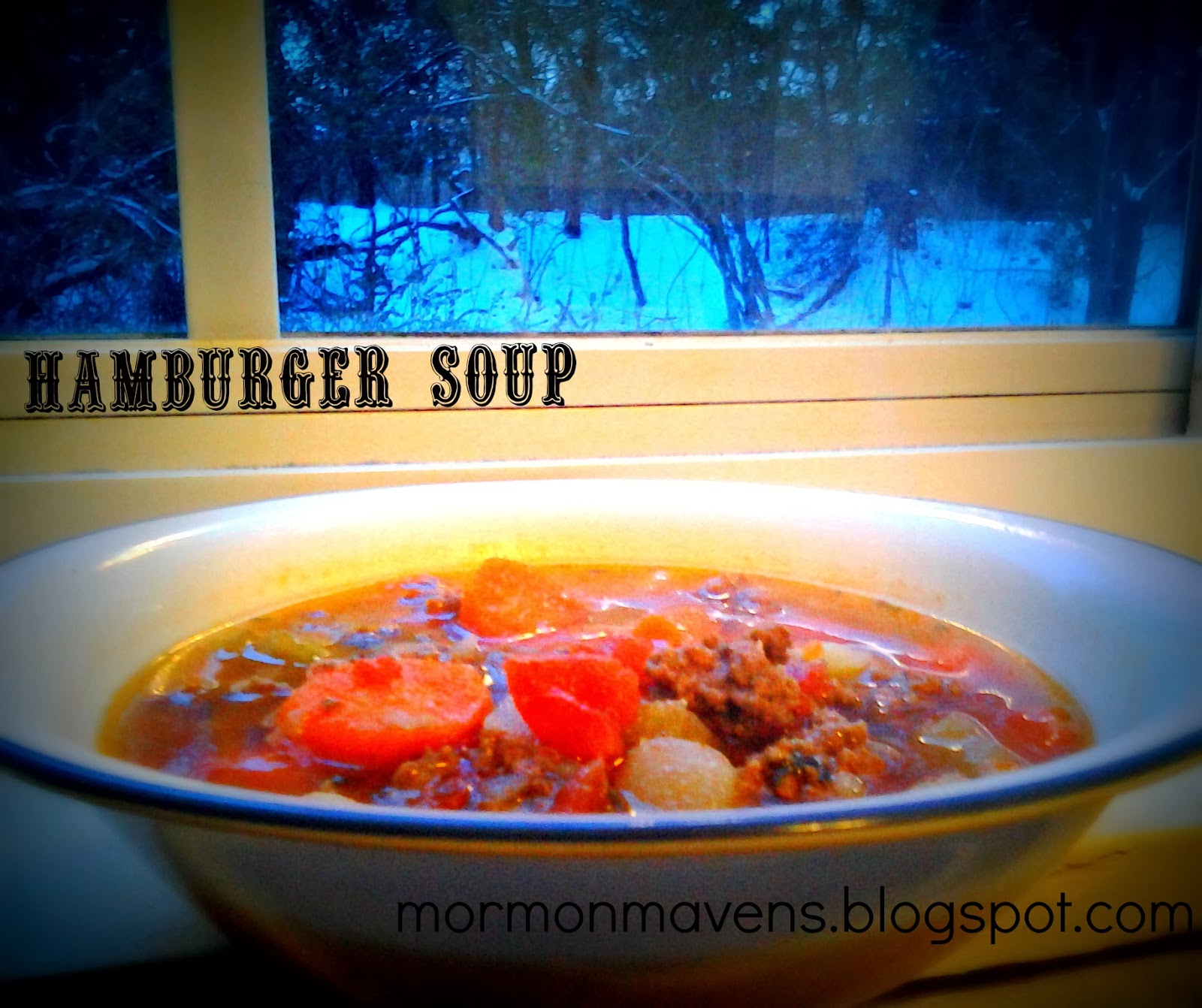 It is soup weather here in North Carolina! This is a an easy, budget friendly soup that doesn't call for bouillon (which I try to avoid). Enjoy!
Sauté together:
2 cloves garlic
2 chopped onions
Add:
1 lb. Hamburger
Continue to cook until the Hamburger is well done then add:
1 qt. diced tomatoes
2 qt. water
5 chopped carrots
5 chopped celery sticks
6 peeled and chopped potatoes
1/4 t. thyme
1 t. parsley
2 bay leaves.
Cook on low for 1 1/2 hours. Remove from heat and add a little vinegar, a little honey, a little cayenne and salt to taste.
Source: Catherine Miller