I had leftover heavy cream so it was the perfect excuse to experiment and try my hand at creme brulee. Making creme brulee was easier than I thought. This recipe uses pure maple syrup instead of refined sugar as the sweetener.
Ingredients:
2 Cups Heavy Cream
1 Egg plus
3 Egg Yolks
7 Tablespoons Pure Maple Syrup
1 Cinnamon Stick
Zest of 1 Orange
1-2 Tablespoons of Orange Juice
1/2 Teaspoon Vanilla Extract
Sprinkle of Sugar for the Topping
4 (7 ounce) brulee ramekins
Directions:
Pre-heat oven to 325 degrees.
In a saucepan combine the heavy cream, 3 T maple syrup, cinnamon stick, orange zest, orange juice. Whisk the ingredients together and bring to a boil in the saucepan. After the cream has come to a boil, remove from the heat and let it cool.
In a mixing bowl, whisk together the egg and egg yolks, remaining maple syrup, and vanilla extract. Slowly whisk the cream into the egg mixture until the two are well-combined.
Set the ramekins in a glass baking dish. Add hot water so it goes half way up the ramekins. This will prevent the eggs from cooking too fast. Fill the ramekins with mixture. Cook for 40-50 minutes making sure the custard is set and slightly jiggly but not liquid. Let the creme brulee cool for an hour before serving.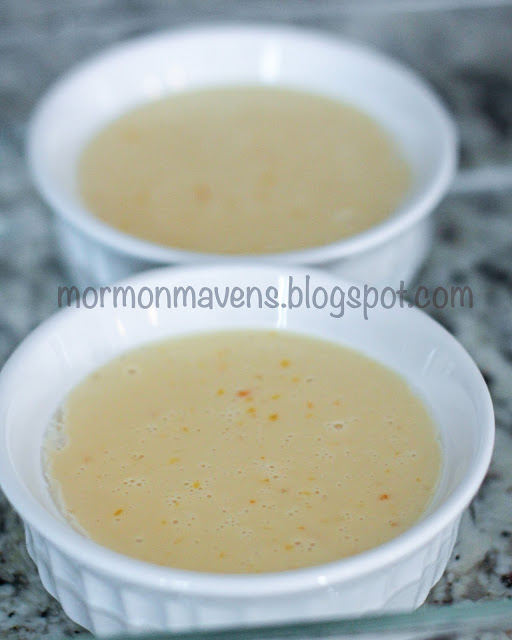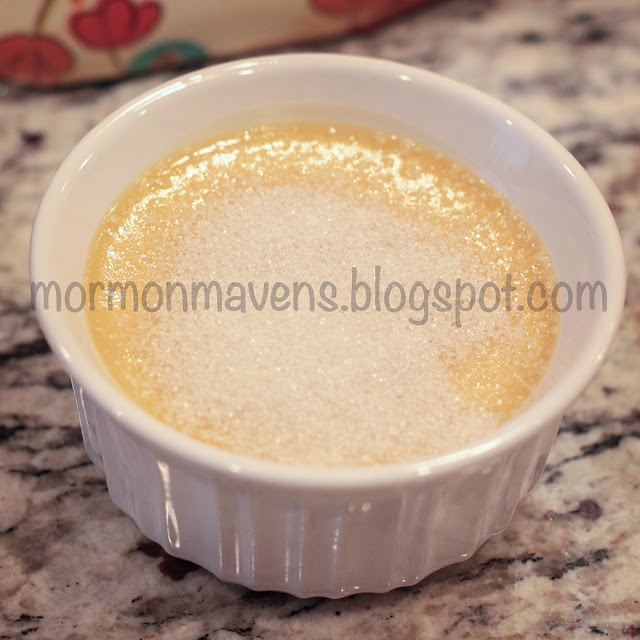 The last step is to sprinkle sugar on the top of each custard. You can either burn the sugar with a blow torch or broil it in the oven.
Serve and Enjoy!