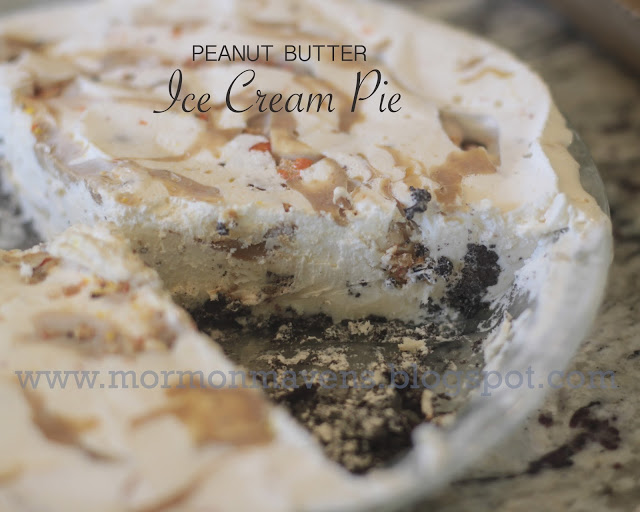 Ingredients:
Crust
2 cups crushed oreo cookies
4 tablespoons melted butter
Filling
1 8-ounce thawed container fat free cool whip
1 quart softened vanilla ice cream
1/2 cup melted peanut butter
1/2 cup Peanut Butter Cups
1/2 cup crushed Reese's Pieces or Peanut Butter M&Ms
Directions:
-Combine the oreos and melted butter and form a crust. Press mixture evenly into a nonstick 8-inch pan.
-In a large bowl, combine the Cool Whip and ice cream evenly. Fold in the Peanut Butter Cups and half of the Reese's Pieces. Layer half of the filling and then drizzle half of the melted peanut butter on top. Layer the other half of the ice cream filling and drizzle with the remaining peanut butter. Sprinkle the rest of the crushed Reese's Pieces on top.
-Cover and freeze for 5-6 hours or until firm.
-Allow the pie to soften at room temperature for about 5 minutes before cutting and serving.