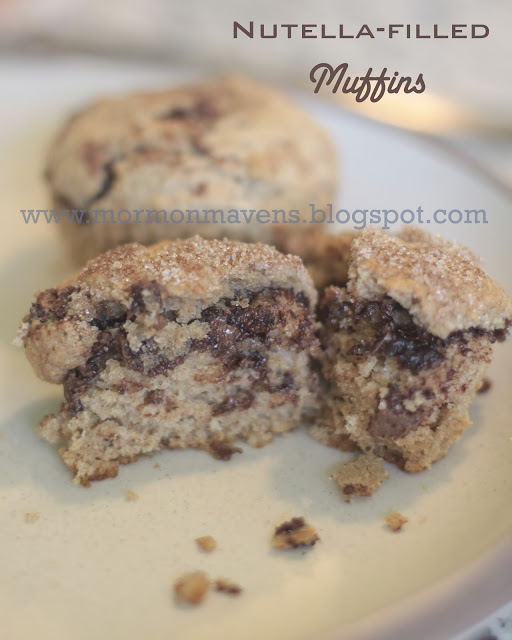 Ingredients:
2/3 cup unsalted butter at room temperature
1 cup sugar
2 eggs
2 teaspoons vanilla extract
1 cup of milk
2 cups whole wheat flour + 1 cup all-purpose flour
3 teaspoons baking powder
1 teaspoon ground cinnamon
1/2 teaspoon ground nutmeg
1 teaspoon salt
Nutella
Topping:
1/4 cup of sugar and 3 teaspoons cinnamon
3 tablespoons melted butter
Directions:
-Preheat oven to 425F and line muffins tins.
-Cream butter and sugar together and then mix in egg, vanilla, and milk.
-Stir in flour, baking powder, cinnamon, nutmeg, and salt. Don't overmix!
-Spoon in a tablespoon of muffin batter, add some nutella, and spoon in another tablespoon of batter.
-Bake at 425F for 5 minutes and then reduce oven to 350F and bake another 13-15 minutes until fork come out clean.
-Allow the muffins to cool for a few minutes and then top with melted butter and cinnamon and sugar mixture.
Makes 18 muffins. They taste best when eaten warm!