These are quick, easy, gooey, and delicious!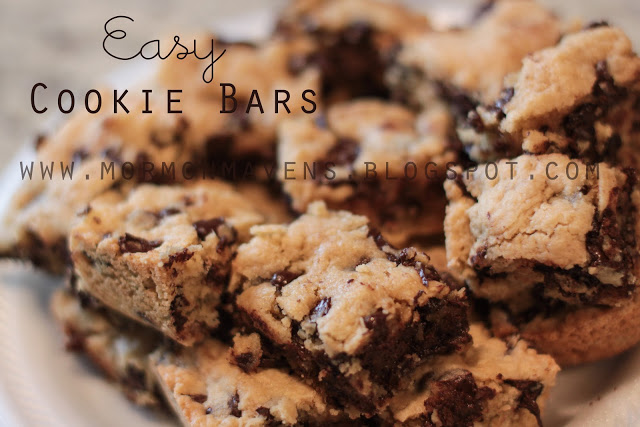 Ingredients:
2/3 cup Butter (softened)
2 cups Brown Sugar
3 Eggs
2 1/2 cups Bread Flour
2 tsps Baking Powder
1/2 tsp Salt
1 1/2 cup semi-sweet Chocolate Chips
Optional Topping:
Sweet and Condensed Milk
Chopped Walnuts
Shredded Coconut
Directions:
Pre-heat oven to 325 degrees. Cream butter and sugar in a large bowl. Mix the eggs into the sugar and butter. Mix the dry ingredients together in a separate bowl. Combine the wet and dry ingredients. Fold in the chocolate chips. Grease a 11X7 pan with butter. Press dough into the pan. Bake for 25-30 min or until lightly browned. Allow bars to cool and top with toppings.
Recipe Source: I Heart Naptime