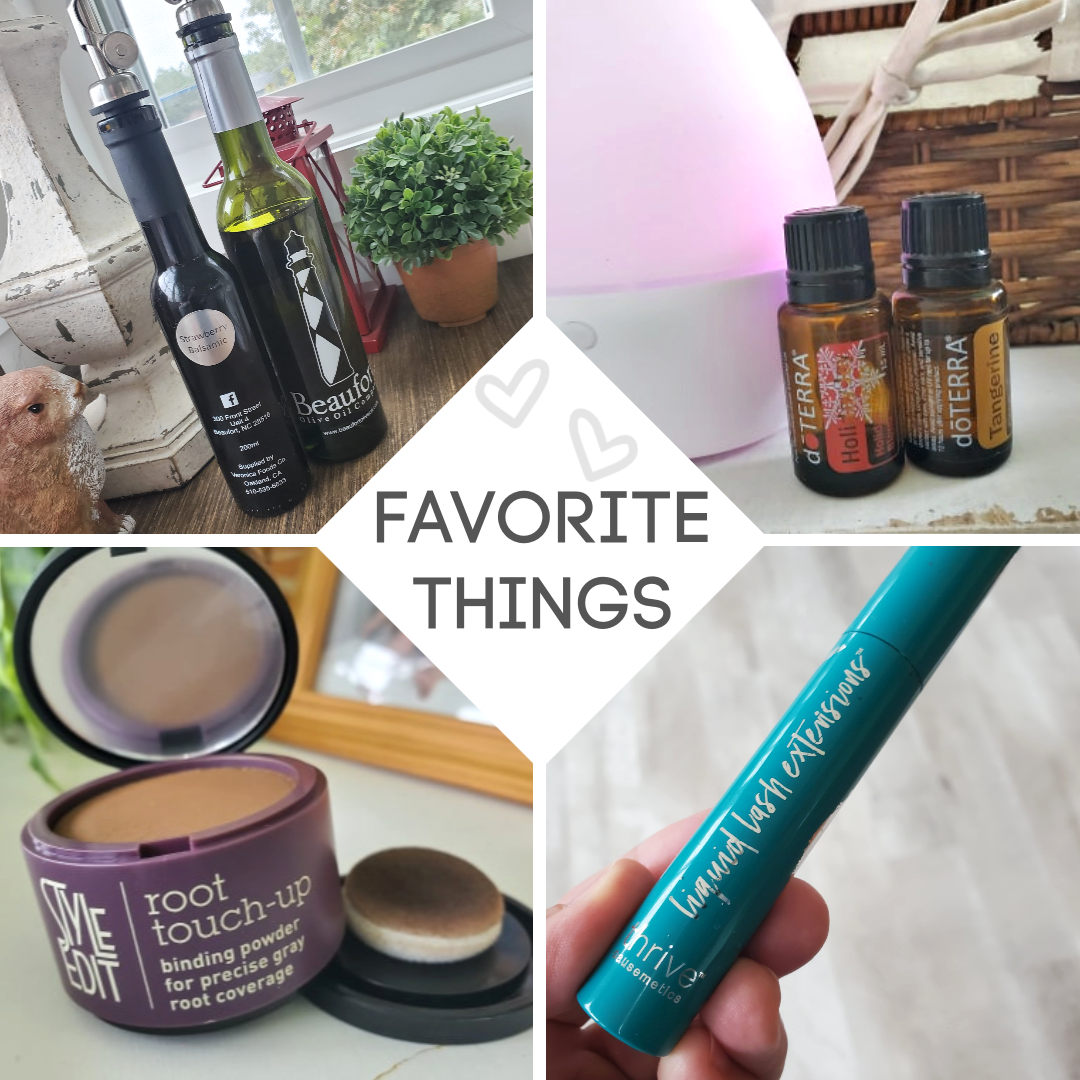 Really Good Olive Oil
One of my very favorite things to use in the kitchen is really good olive oil. Only in the last few years have I realized what a difference it makes in cooking and preparing dishes (like my Italian Roasted Potatoes). Whenever I go to the Emerald Isle, NC, location for Beaufort Olive Oil Company, I just can't get enough of the samples! Pouring a bit of balsamic and olive oil over those little bread cube samples….yum. So many flavor combos at your fingertips! But when it comes to purchasing, I usually stick with my favorite mild to medium all-purpose olive oils and get more adventurous with the balsamic flavors. Find a good olive oil store and go in for a sample; you won't regret it!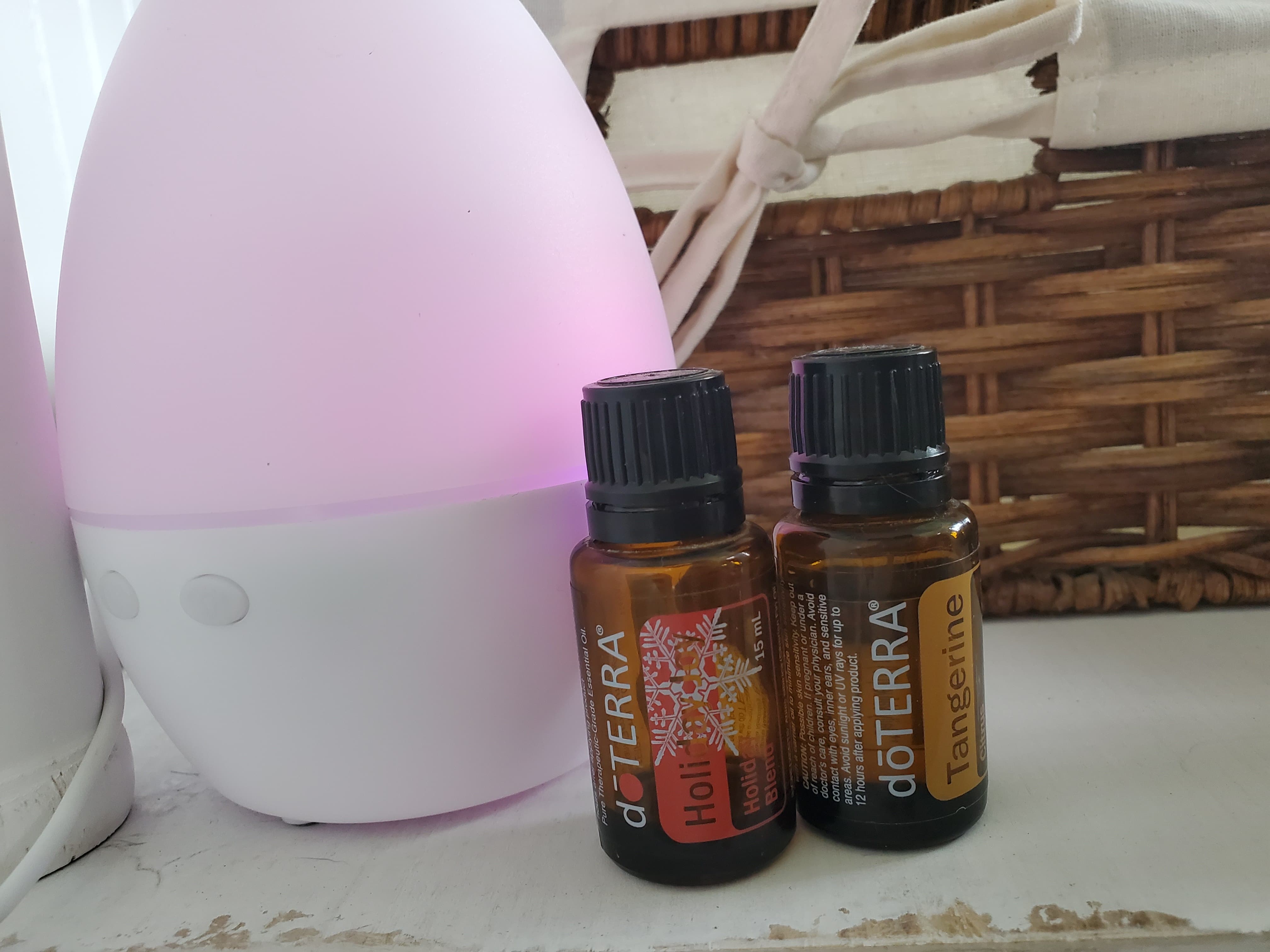 Holiday Joy Blend
I've been getting doTERRA essential oils for years now, and my favorite oil is still Holiday Joy! Just taking a whiff of it makes me smile and reminds me of Christmas. Pairing it with Tangerine or Wild Orange just makes it even better although it is great on its own. Often I will diffuse it in the kitchen while listening to Christmas music (yes, even when it's not the holidays) when I just need a boost. Many essential oil companies have similar blends, though I have not tried any of them so I can only vouch for this one. What's your favorite essential oil blend?
Gray Hair Coverage
When did you get your first gray hair? Guess when I got mine. TWENTY-ONE!! Yep, that's right. Now at that age I could just pluck the occasional gray hair out. But I got to a point about a decade ago or so that I started getting my hair colored on a regular basis. The sides and front are more than 50% gray! Rather than move my appointments closer together I've been opting for products to help me make it to my regular 5-6 week intervals. I've tried sprays, but those just feel gross in my hair and I always end up spraying my face a little. Recently I decided to try something easier to apply and I LOVE it! Style Edit's Binding Powder is perfect for my needs. The actual powder is in a little pan on top (kind of looks like an eye shadow) and the applicator is a sponge attached to the bottom. Easy to use and it works great. It doesn't make my hair feel gross and it stays on all day.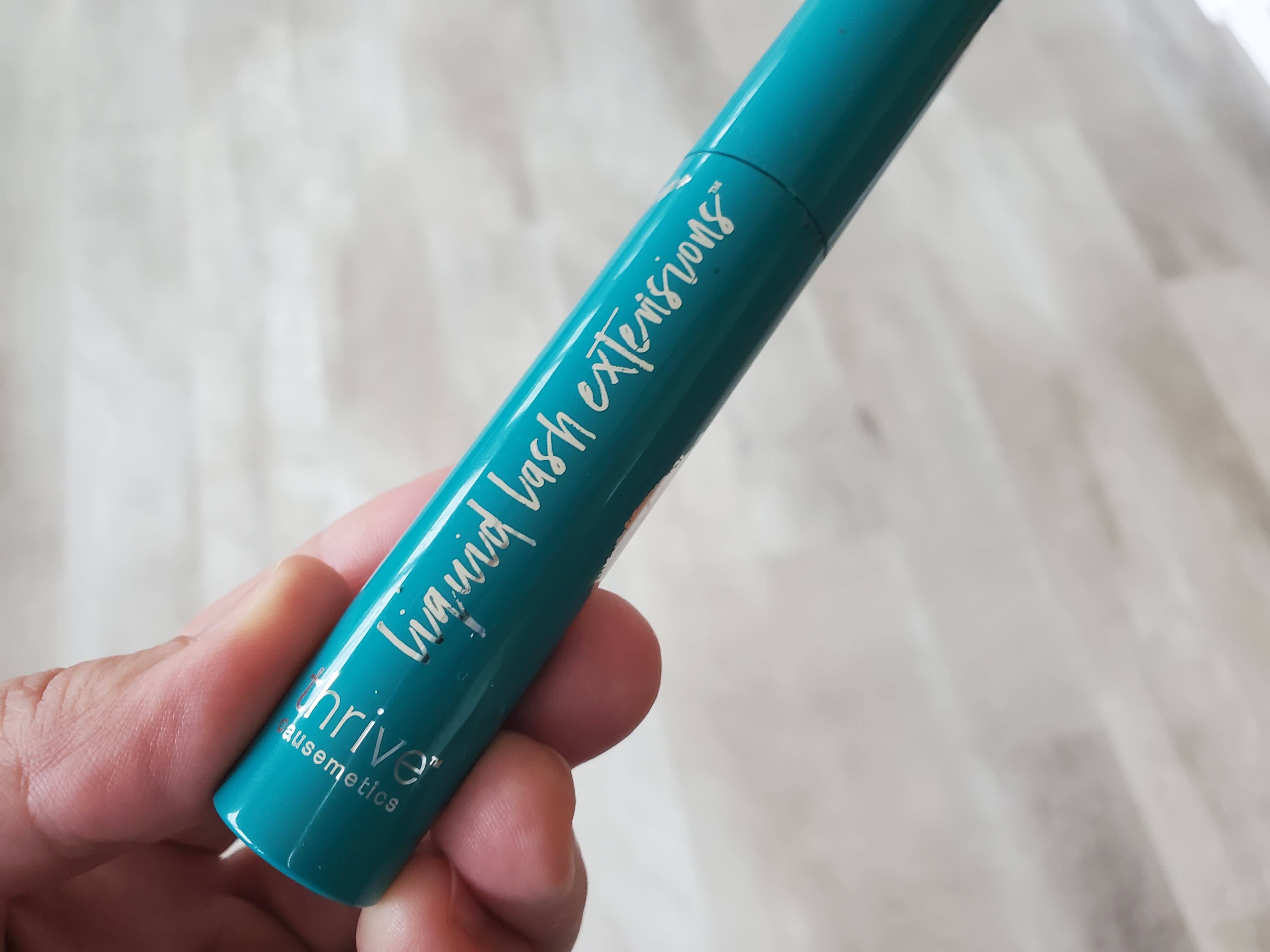 Liquid Lash Extensions
I don't have the longest lashes. Don't get me wrong–they're not super short but they're not long by any stretch of the imagination. So I've thought about lash extensions (worried about damaging what I already have). I've tried a direct sales company's dual tube application system (no matter what I did, it kept flaking off…but dang they looked long!). I've even tried unsuccessfully to apply fake eyelashes (I just couldn't get them to stay in place). But I have been using Thrive Causemetics' mascara for probably over a year and I love it. It gives me the length I like without flaking off and it doesn't require multiple tubes to get there. A nice benefit to using their products is that for every product you purchase, they donate to help women who are fighting cancer, surviving domestic abuse , or are coming out of homelessness. Long lashes and helping others? Sign me up!
Stay tuned for December's Favorite Things!