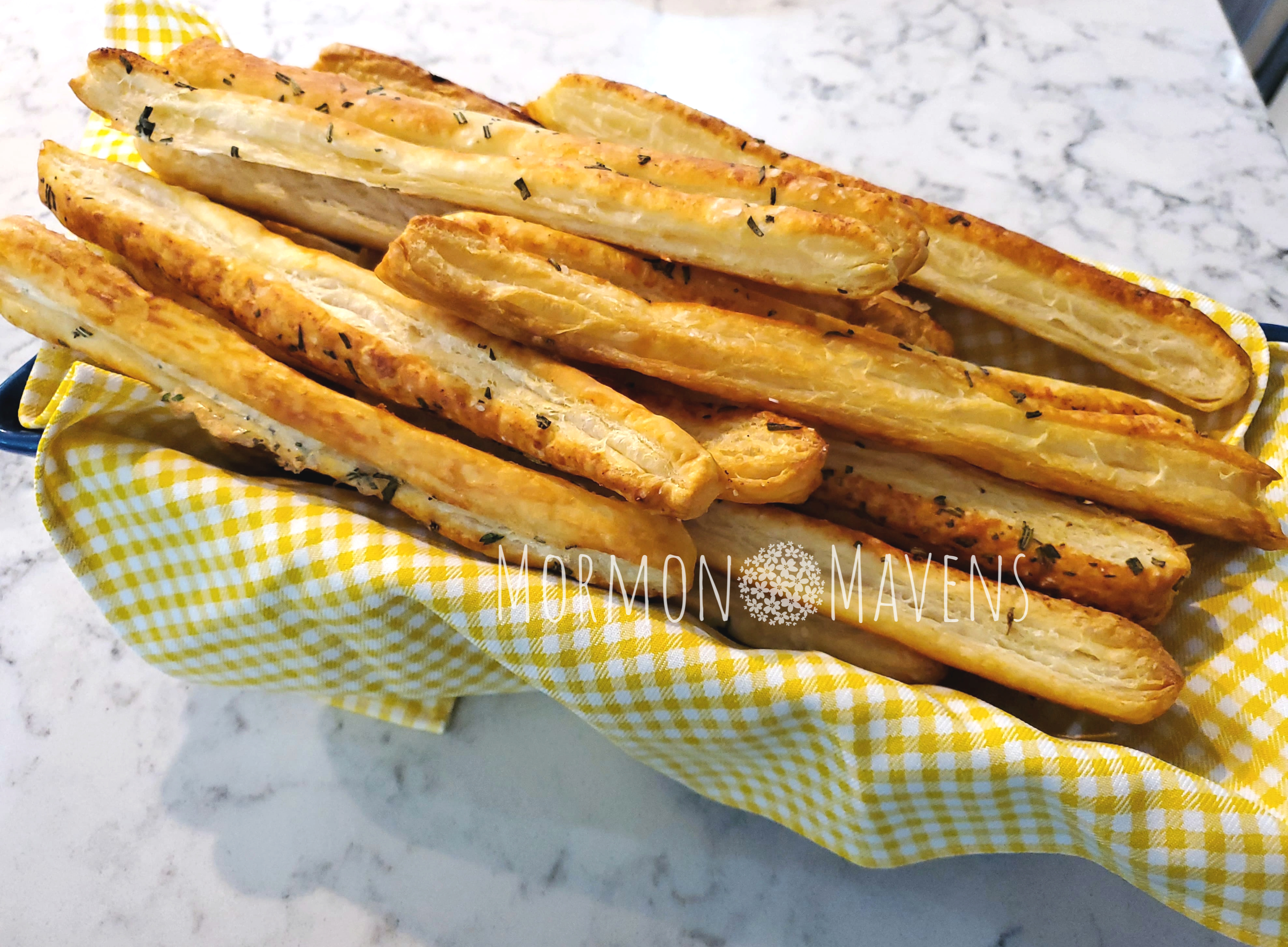 I love scratch bread recipes but let's face it….sometimes you need something quicker and easier like these delicious bread sticks made from pre-made puff pastry out of the freezer section. Not only delicious, they are super easy and will have your guests grabbing for more. The texture alone is to die for, and you can play around with which herbs combinations you like the best.
Easy, quick, and delicious….your most complicated part of preparing these is to remember to thaw out the pastry sheets about 45 minutes before you want to cut and make. Seriously.
The original recipe recommended using only one of the sheets from the package (most packages are going to come with two sheets of pastry). Smartly, I decided to do both sheets when I served these for the first time at a casual dinner get-together for six. Your guests will be going back for seconds…and thirds. And you, more than likely, will have eaten a couple just while prepping the rest of dinner.
Not that I did that or anything.
And these will go with just about any meal. I served them alongside some tasty slow cooker chicken, roasted potatoes, and side salad.
What will you pair these flaky breadsticks with?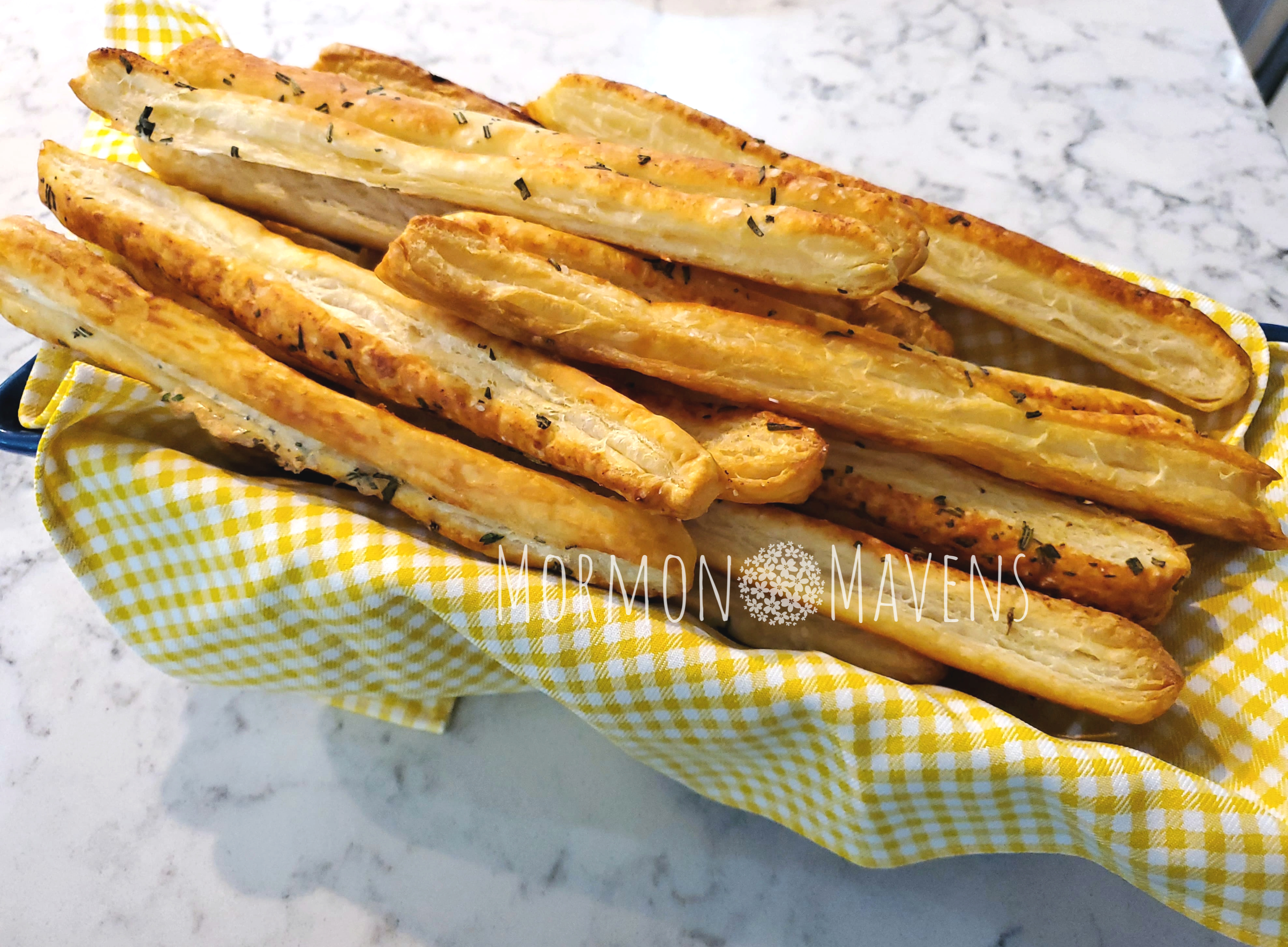 Puff Pastry Breadsticks
2019-10-07 11:50:59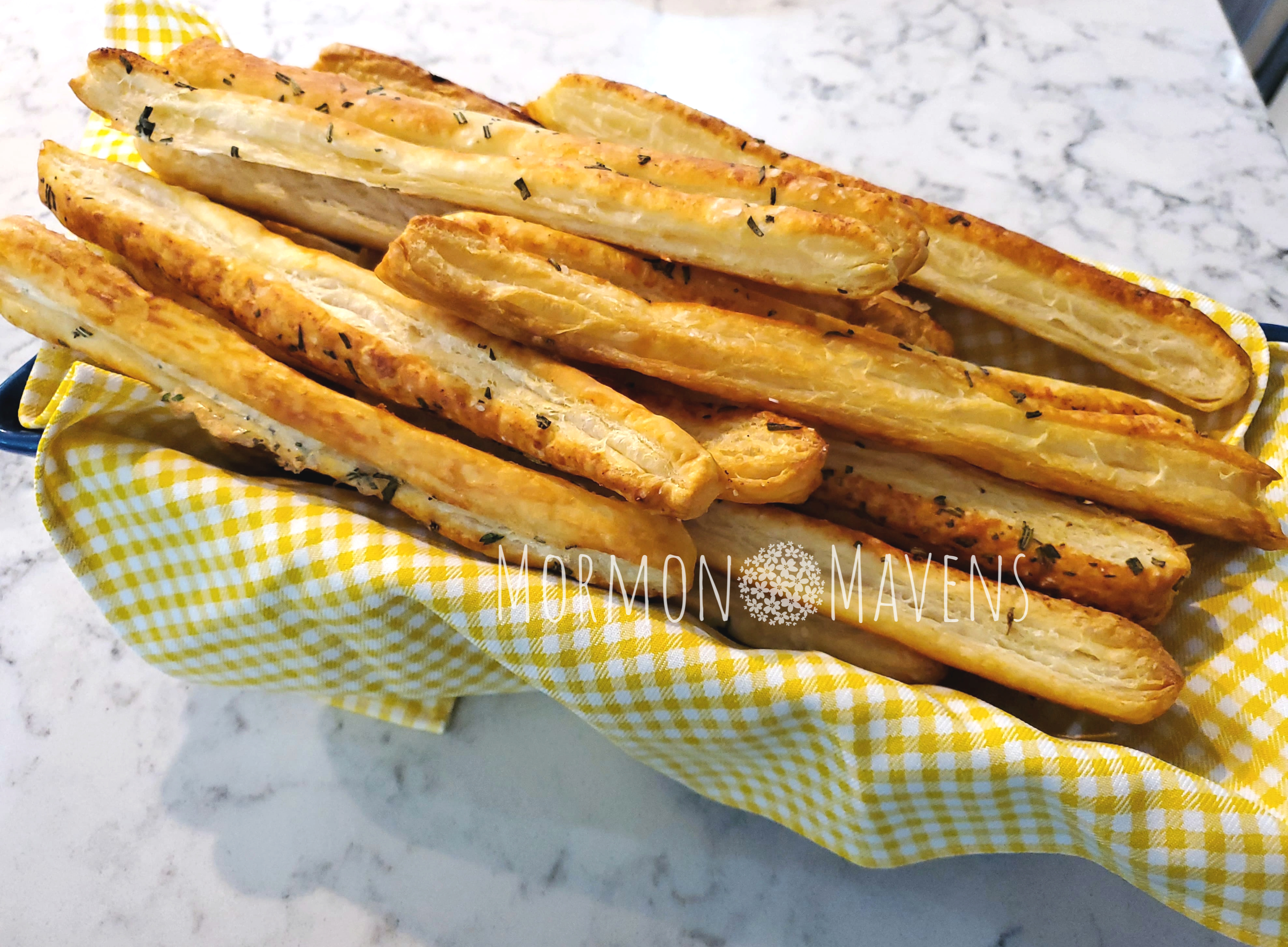 Tasty, flaky, easy breadsticks using premade puff pastry sheets.
Ingredients
1 box puff pastry (2 sheets)
1 egg white
1 Tbsp. water
2 tsp. kosher salt
2 tsp. garlic powder
2 Tbsp. fresh rosemary, finely minced
Instructions
Take the pastry sheets out off the box and allow to set at room temperature for about 45 minutes.
Preheat oven to 400 degrees.
On a piece of parchment paper, take a sheet of pastry (removed from the wrapper) and unfold it onto the paper. Using a pizza cutter, cut the pastry into 12 equal strips.
In a small bowl, whisk together the egg white and water. Use a pastry brush to brush each breadstick with the egg mixture.
Sprinkle with half the salt, garlic powder, and rosemary. Then repeat the process with the second sheet of pastry onto another parchment paper sheet.
Place one of the parchment sheets onto a baking sheet and bake at 400 degrees for 15 minutes or until they are a lovely golden brown. Repeat with the other parchment sheet of breadsticks.
Notes
Experiment with your own herbal combos.
Adapted from Shugary Sweets
Mormon Mavens https://www.mormonmavens.com/