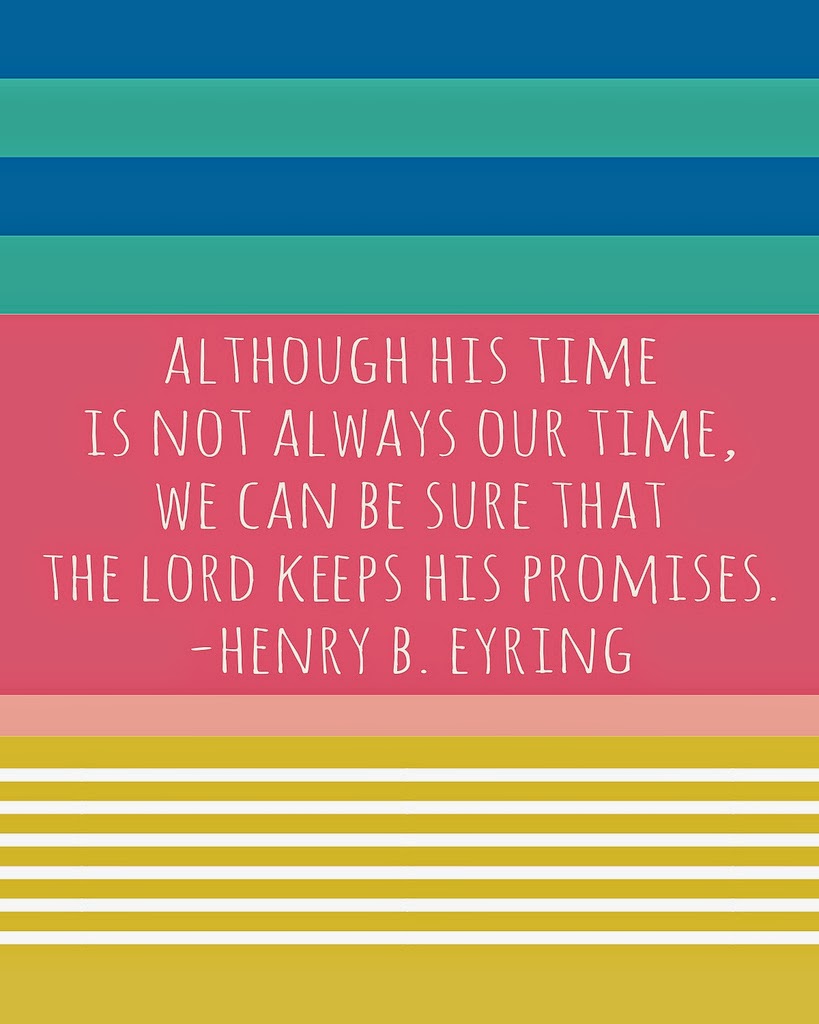 I survived infertility.
Lately I have had a few moments of reflection about the Lord's promises. Maybe it has been because of articles I have read about miscarriage, maybe it's because of a video I saw of a girl that recorded her abortion experience, maybe it's because my nephew had a birthday recently (and if I had carried my first pregnancy full-term, my child would be the same age as him) but either way I am reminded of this simple truth, that the Lord keeps His promises.
About 3 years into being childless, I sought a priesthood blessing. I was really struggling with my grief and sadness and I needed peace and comfort. In the blessing, I was told that at the right time I would conceive and bear a child. What a comfort that was to me! What a joy it was to know that I would have the opportunity to be pregnant and have a baby. I was so happy to know that and I couldn't wait for that day to come.
Sometime after that blessing, I remember starting to read the bible. I was so struck by the story of Rachel in Genesis. In chapter 30 verse 1 is says, "
And when Rachel saw that she bare Jacob no children, Rachel envied her sister;…" I felt such a kinship with Rachel. I envied my sisters. All of my sisters and my sister in law got pregnant and had babies before me. Later on in the chapter is says, "
And God remembered Rachel, and God hearkened to her, and opened her womb."
I wondered when God would remember me and open my womb. After this experience reading about Rachel, Elder Condie gave a great
talk in General Conference
. It was like he was talking to me and it renewed my faith in that blessing!
Fast forward 3 YEARS!! I clung to the promise in that blessing like a drowning person clings to a life preserver. There were times that I doubted, I cried, I felt angry and hurt, and I wondered if that promise of having children was ever going to be fulfilled. But, I tried to continue to trust in that blessing. 3 years I waited and wondered when it would happen.
Lo and behold, it did.
The Lord kept His promise to me. He remembered me.
I am here to tell you that it can be hard. The Lord may not always have the same time table as we do, but He WILL keep His promises. I know it.
ps. To anyone struggling with infertility, I hope that you don't feel hurt by anything I said. I have been there and it is horrible. I now have children and I feel so sad for those that have struggled or are still struggling to have children of their own. I pray that the desires of your heart are fulfilled.