I first had this recipe at a baby shower a friend was having. I was surprised by how much I enjoyed it! I am from the "boxed macaroni" generation, but this homemade recipe changed my ways! It is so simple and so tasty. Try it, you won't forget it!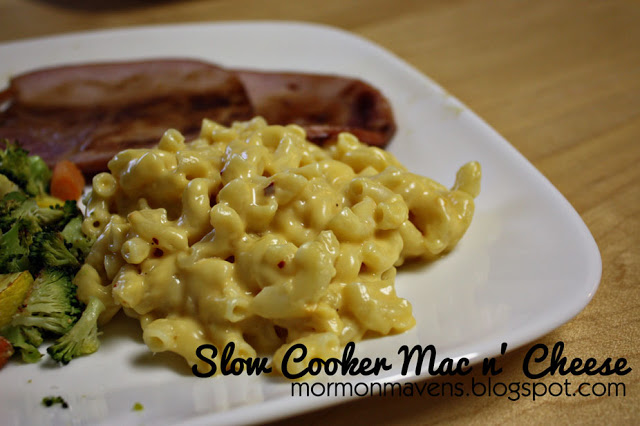 Slow Cooker Mac n' Cheese
Ingredients:
2 cups evaporated milk
1/2 teaspoon paprika
1 teaspoon salt
1 egg, beaten
2 tablespoons butter
16 oz. Velveeta Cheese, cubed
10 oz. Cheddar cheese, cubed
1 (8 ounce) package macaroni
Directions:
– Combine evaporated milk, paprika, salt, egg, butter and cheeses in a slow cooker; stir. Cook on high for 1 hour.
– Bring a large pot of lightly salted water to a boil. Add macaroni and cook for 5 to 8 minutes or until al dente; drain.
= Stir cooked macaroni into cheese sauce, reduce temperature to low and cook for 3 to 5 hours. Stir frequently to avoid burning on the bottom.
Adapted slightly from allrecipes.com