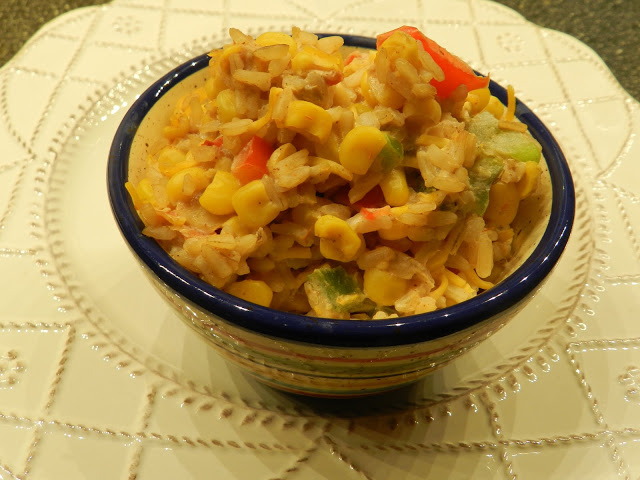 Ingredients:
2 c. cooked white rice
2 (11 oz.) cans Mexicorn, drained
1/2 c. chopped red onion
1/2 c. chopped green bell pepper
1 c. shredded cheddar cheese
Dressing
3/4 c. chunky salsa
1/2 c. sour cream
1/2 t. salt
1/2 t. cumin
1/2 t. chili powder
Directions:
Put salad ingredients in a large bowl and mix well. In a separate bowl, combine dressing ingredients. Add to salad and toss to coat. Chill.
Source: Melva Burke