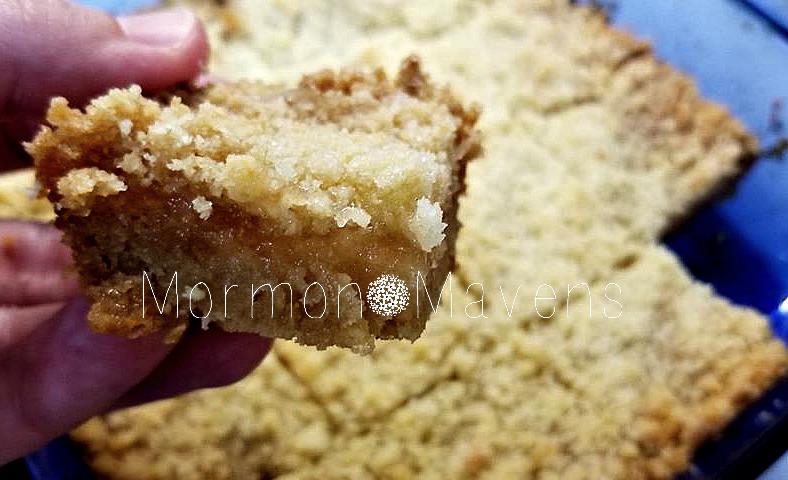 If you have too many jam jars in the fridge and you'd like to free up some space, this recipe is for you. And the beauty of it is that you can just mix together whatever jam flavors you've got!
Now for this particular batch, I had a jar of pear jam that I wanted to use up (nobody would eat it on toast). Once I made it into a cookie bar creation, it was a hit!
But I've taken a few jars and simply combined what was left of the jam residue…..just need a cup total. The results are always tasty.
Hmmm….wonder how it would be with fruit butters! I'll have to try that next.
I make this with Thrive Life's Vanilla Sugar Cookie Dough Mix because that's what I always keep on hand, but you can use another mix.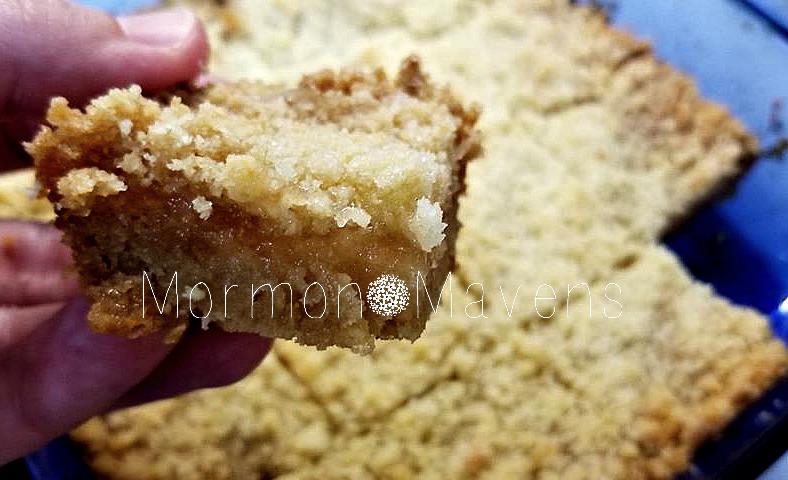 Use-It-Up Jam Bars
2018-07-30 09:33:14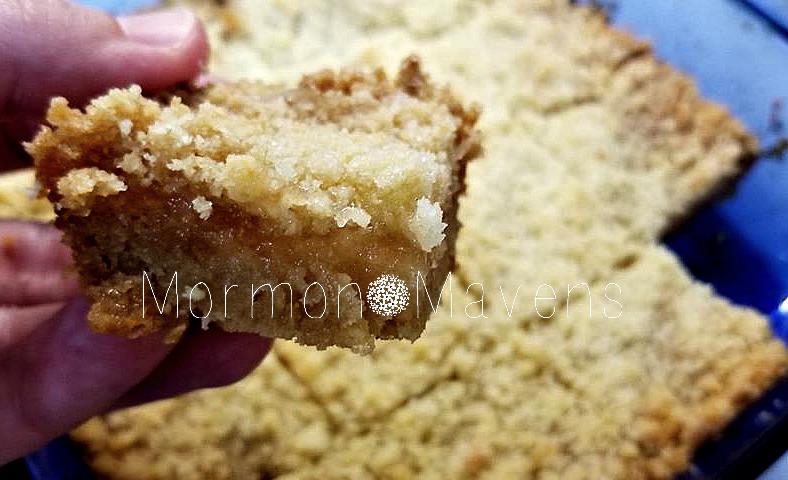 A tasty way to use up leftover jams and jellies from the fridge.
Ingredients
2 1/4 cups Thrive Life Vanilla Sugar Cookie Dough Mix
1/2 cup cold butter
3 Tbsp. water
1 cup jam or jelly
Instructions
Preheat oven to 375 degrees. Grease an 8x8-inch baking pan.
Cut the cold butter into large dices. Place the cookie mix and the butter into a food processor with the water. Pulse until the mixture resembles coarse crumbs. Remove 1 1/2 cups of this mixture and set aside.
Pour remaining crumb mixture into the baking dish and evenly spread it out. Using the bottom of a measuring cup, press the mixture down to form the bottom crust.
Spread the jam over the bottom crust evenly.
Sprinkle the reserved crumb mixture evenly over the jam.
Bake for 30-35 minutes. Allow to cool completely before cutting into squares and eating.
Notes
Use any combination of fruit jams and/or jellies to equal the 1 cup of jam in the ingredient list.
Mormon Mavens https://www.mormonmavens.com/