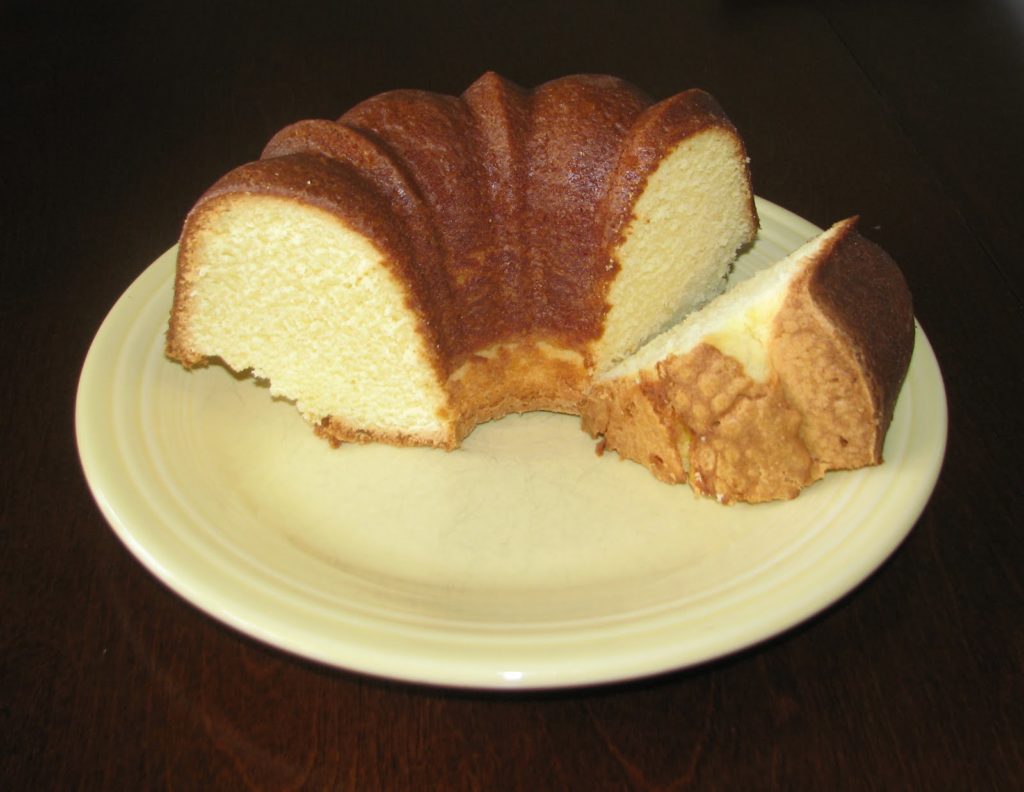 This recipe is extra special to me. Not only is it delicious and a bit sinful (as you will soon see in the ingredients), but each time I make it I use the original recipe card found in my grandmother's tin, recipe box. Her hand-written notes can still be found on the back.
Ingredients:
2 sticks butter, room temperature
1/2 cup shortening
3 cups sugar
5 eggs, room temperature
3 and 1/4 cups cake flour, sifted
1/4 teaspoon salt
3/4 cup evaporated milk
1/4 water
3 teaspoons vanilla butter and nut flavor
1. In a large bowl, cream butter, shortening and sugar until fluffy.
2. Add eggs, one at a time, beating after each addition.
3. In a separate bowl, sift flour, then measure and add salt.
4. Combine evaporated milk and water in a small bowl.
5. In three parts, add flour alternately with milk and water mixture, beginning and ending with flour. Mix well.
6. Fold in extract by hand.
7. Pour into greased and floured tube pan.
8. Place in cold oven. Turn oven to 325 degrees. Bake one hour and 45 minutes.
Note: Begin your timer as soon as you set the temperature to 325 degrees. DO NOT open the over door while baking.