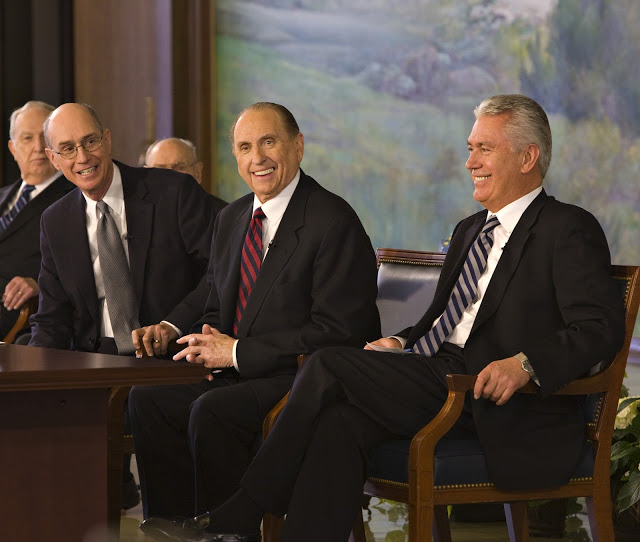 General Conference for the Church of Jesus Christ of Latter-Day Saints is next Saturday and Sunday. View or Listen to it here.
I have listened to conference almost my whole life. Scratch that. I have always "attended"–whether in my parent's Utah home, over the internet with only audio, at a church via satellite, in our own home watching on the Church's website–but truthfully, ashamedly, I have not always listened.
When I walk into conference wishing to learn something, I always do. Whether I have something I am specifically searching for an answer to or I just want to be enlightened, I ALWAYS am. Sometimes answers come for me that I didn't even know I was searching for.
This is a testimony to me that our Heavenly Father knows ME. He knows my concerns, my needs, or in some cases (as in April conference of this year) he knows when I need a little chastisement in order to set myself straight.
Yes, I Thank Thee, O God, For Prophets. I am thankful for the men and women who lead our church are so much more wise than I–that we have a way to be uplifted every six months.
We Thank Then, O God, For A Prophet (Hymns 19)