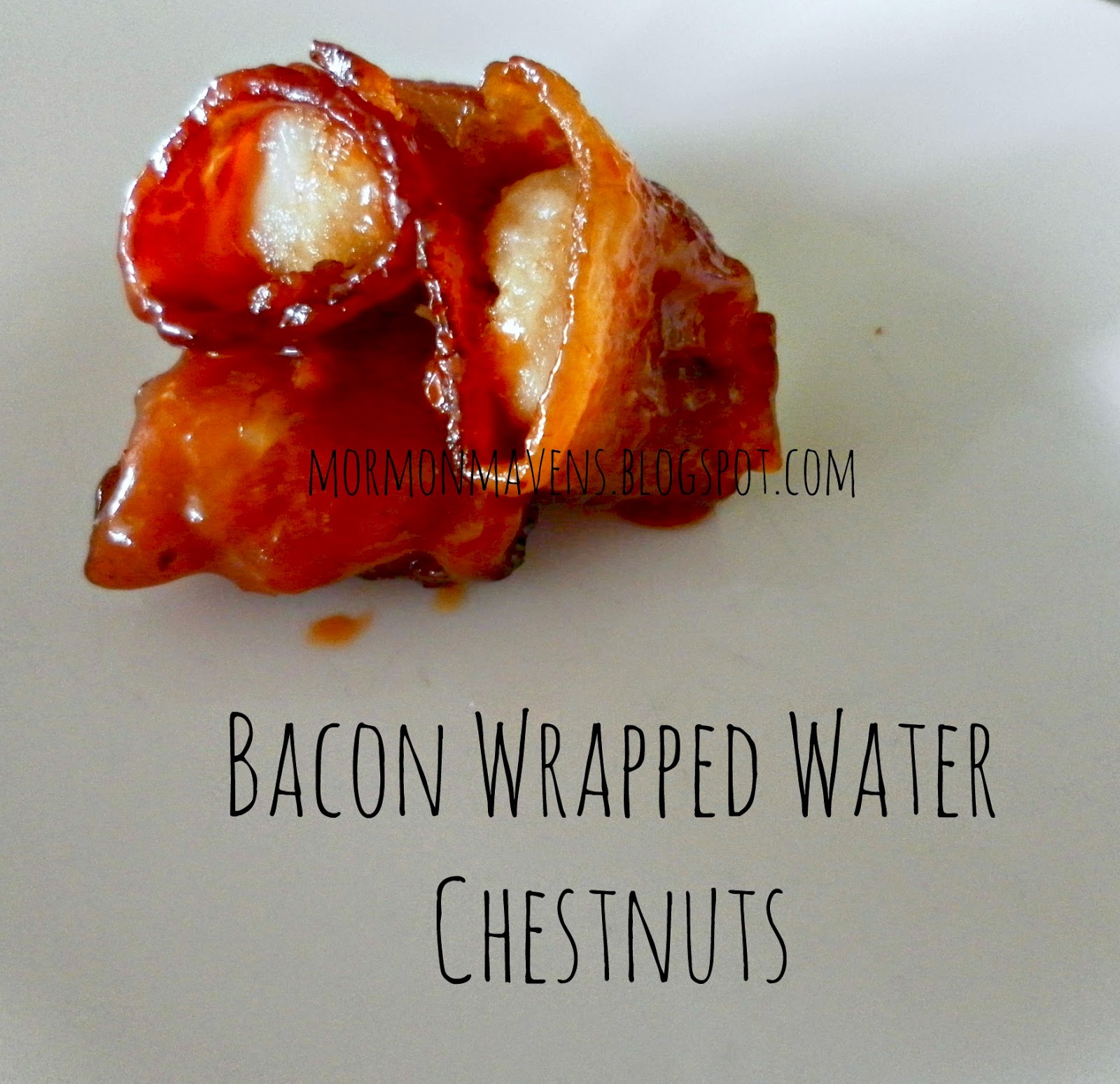 How can you go wrong with something wrapped in bacon? I got the recipe for these little gems from a friend in Florida. You have crunchy little water chestnuts wrapped in smokey bacon with a simple tangy, sweet sauce. A perfect little appetizer.
Ingredients:
1 pkg. bacon
2 small cans water chestnuts
1/4 C. Mayonnaise
1/4 C. Chili sauce
1/4 C. Brown sugar
Directions:
Preheat oven to 450 degrees F.
Cut the package of bacon into thirds. Drain the water chestnuts. Take a piece of bacon and wrap it around a water chestnut. Place seam side down on a large baking sheet. Continue process until all water chestnuts are wrapped up.
Place baking sheet in oven, bake for 15-30 minutes, depending on how well done you like your bacon.
Once the bacon is cooked to your liking, remove the baking sheet from the oven. Then remove the water chestnuts from the baking sheet and place on a plate lined with paper towels to drain.
Make your sauce by combining the mayonnaise, chili sauce and brown sugar in a bowl. Whisk til there aren't any lumps.
Put the water chestnuts in a small baking dish and pour the sauce over top. Place back in the oven to heat the sauce through (you can turn the oven temp down and keep them warm until ready to serve.)
Serve and enjoy!
Note: I used just one baking sheet for this recipe, but the bacon shrunk down quite a bit and the yield was not very high. I would recommend doubling the recipe if going to a party or something.