One of the tastiest and easiest meals my mother passed down to me are these delicious beef tips. Often I'll put the ingredients together in my removable slow cooker on Saturday and store it in the fridge. Then I'll set it in the cooker before we leave for church Sunday morning.


Ingredients*:

1 lb. beef tips (any cut of beef roughly chopped)

1 can golden mushroom soup

1 can French onion soup

1 package dry onion soup

Hot cooked rice

*[Ingredients are easily doubled for guests or delivering a meal to someone else]
1. Place all ingredients in slow cooker.

2. Cook on low for 5 to 6 hours.

3. Serve over hot, cooked rice.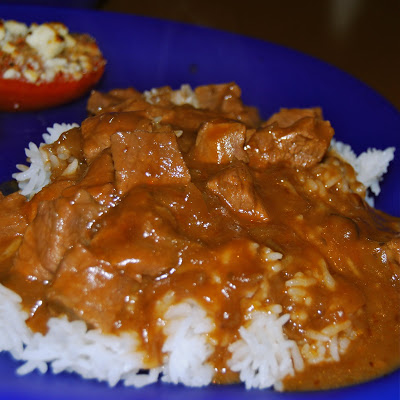 Source: My awesome mom, Beverly