Too dry. Flattens out too much. Doesn't taste great.
No, no…I'm not talking about THIS recipe! I'm talking about all the recipes I tried up UNTIL I found this recipe.
I searched the world over for the perfect chocolate chip cookie recipe. I spent years trying and testing.
I'd find recipes with shortening instead of butter. While I appreciate the texture, well….I'm just a butter snob.
I would find recipes that tasted pretty good but the cookies flattened out too much during baking. "Oh, I just add a lot of flour and then it won't do that!" I was told. Yuck. I don't want MORE flour. I want the flavor, the texture. I want perfection!
Is that too much to ask?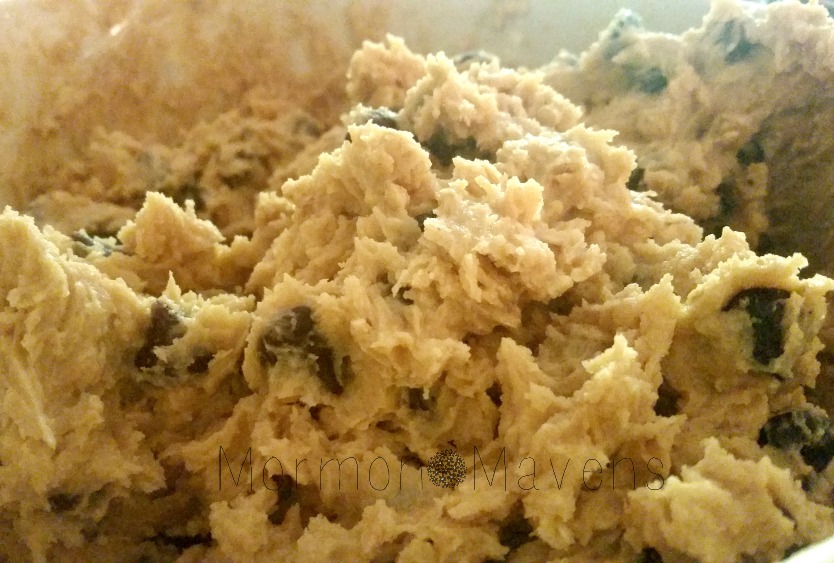 Well, maybe it was. But I found the perfect recipe–at least my family and I think so. We loooooove these cookies and make them often. Too often.
And I can't believe I haven't put them up on the blog until now! My kids will thank me….we lost the original recipe card a long time ago, and have several not-so-great copies on scraps of paper (that always get lost) and in text messages.
But now, finally, it's in a place of honor!
We hope you enjoy these cookies–they are one of my family's most used recipes.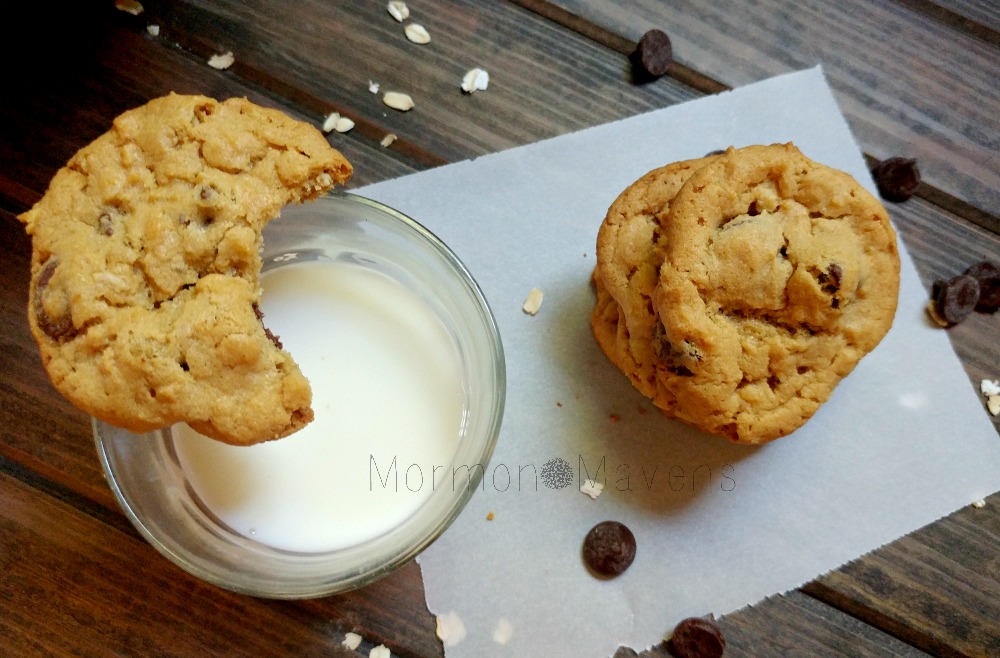 My Best Chocolate Chip Cookies
2016-09-13 08:35:46
A yummy combination of the classic cookie, with peanut butter and oats for fun!
Ingredients
2 sticks of butter, softened (1 cup)
1 cup creamy peanut butter
1 cup sugar
2/3 cup brown sugar
2 eggs
1 tsp. vanilla
2 cups all-purpose flour
1 cup oats
2 tsp. baking soda
1/2 tsp. salt
2 cups semi-sweet chocolate chips
Instructions
Preheat oven to 350 degrees.
Using a mixer, cream together the butter and sugars. Scrape down the sides.
Add eggs and vanilla and mix well to combine.
Slowly add in the flour, oats, baking soda, and salt. Mix well to combine.
Add in the chocolate chips and mix on low just until evenly distributed OR mix them in by hand.
Use a cookie scoop and scoop balls of cookie dough onto a baking sheet, 2 inches apart.
Bake for 10-12 or 18-20, depending on the size.
Notes
Baking time depends on how large you make them. My family loves to make cookies using a large cookie scoop and those take longer (18-20). A medium scoop will take more like 10-12. You just want them to be golden brown across the top and slightly brown on the edges.
I always use Old Fashioned Oats, but you can use Quick Oats that's what you have on hand.
We love to use large chocolate chips, but you can use whatever kind you like best.
If you use the large cookies scoop, a batch will make about 2 dozen. With the medium cookie scoop, about 5 dozen.
Mormon Mavens https://www.mormonmavens.com/