Originally posted on July 29, 2011.
This is great served over vanilla ice cream with toasted coconut and toasted almonds. Or on a Chewy Brownie sundae with 3 Ingredient Ice Cream and warmed peanut butter as a second sauce.

And by the way, this peanut butter thing is one of the most amazing secrets I've ever found. While on vacation at Disney World one year, we visited the wonderful ice cream parlor, Beaches and Cream. I ordered something with hot fudge and peanut butter sauce and was in utter ecstasy! When I asked how they made the peanut butter sauce I was floored when they said it's just warmed up peanut butter. Now whenever we have sundaes at home, we always have this peanut butter "sauce" with this chocolate sauce recipe. Yeah. Utter ecstasy.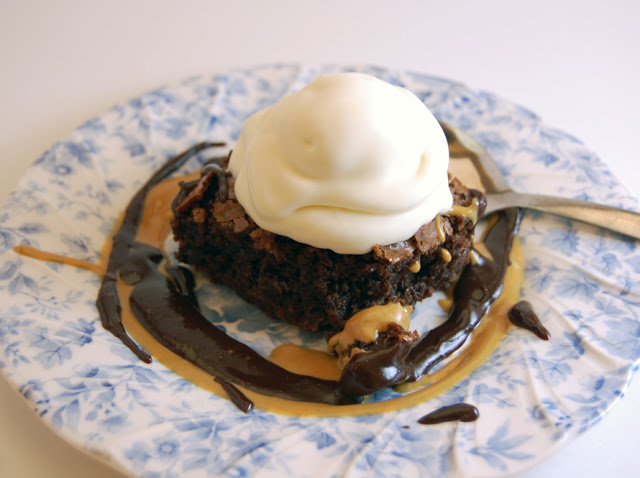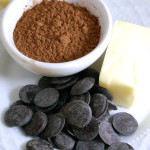 Bittersweet Chocolate Sauce
2016-03-02 07:43:48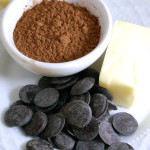 Ingredients
1/4 c. butter
1 1/2 ounces unsweetened chocolate
3/4 c. sugar
1/4 c. cocoa
1/4 c. half and half, whole milk, or heavy cream
1/8 tsp. salt
1 tsp. vanilla
Instructions
Place butter and unsweetened chocolate in a small saucepan and melt over low heat, stirring constantly.
Add sugar, cocoa, half and half, and salt. Stir until combined. Bring slowly to a gentle boil withOUT stirring (well, maybe you could stir a couple of times). If you let it go too long, the sides begin to burn; but if you don't let it go long enough, the sugar crystals won't dissolve and the sauce will be gritty.
Remove from heat and add vanilla.
Adapted from Betty Crocker Chocolate Cookbook
Adapted from Betty Crocker Chocolate Cookbook
Mormon Mavens https://www.mormonmavens.com/