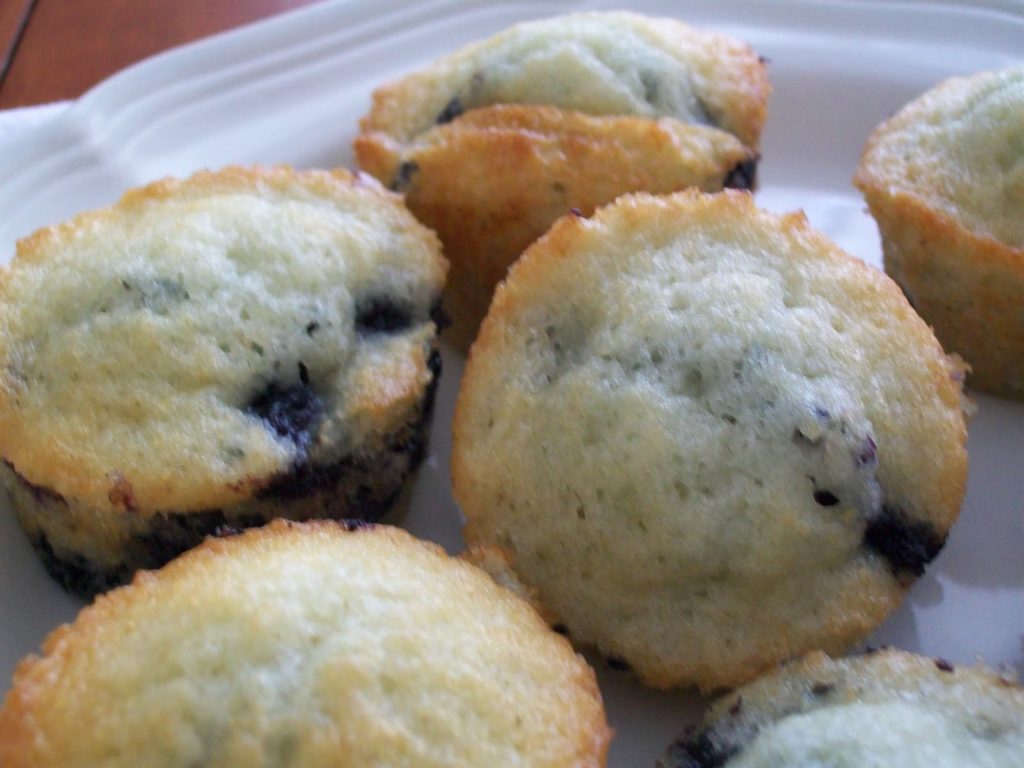 Originally posted on July 26, 2011.
These. Are. So. Good. I've tried a few different blueberry muffin recipes and so far this is my favorite. They are so moist (even without the crumb topping) and freeze well (you are going to find this is one of my favorite things!). This recipe makes 12 regular-sized muffins, but believe me, you're going to want more than that.
Muffins:
1/3 C vegetable oil

1 C fresh or frozen blueberries (I usually add a little more-my children LOVE blueberries)

Crumb Topping:
1/4 C butter, cubed
1 1/2 t ground cinnamon
1. In a medium sized bowl the dry ingredients.
2. In a small bowl whisk the wet ingredients together.
3. Combine wet and dry mixtures. Stir just until incorporated, don't over mix. It may contain small lumps. That's not the end of the world-they'll still bake up fine.
4. Carefully fold in the blueberries.
5. For the crumb topping mix the flour, cinnamon, and sugar in a small bowl. Cube the cold butter into the dry ingredients and mix with a fork or a pastry blender to form a crumb-like mixture.
6. Line your muffin tins with liners. Fill the liners 3/4 of the way full, then sprinkle with the crumb topping.
6. Bake at 400 degrees for about 20-25 minutes (for regular-sized muffins).
**For the children I like to make mini-muffins. Bake mini muffins at 400 degrees for about 14 minutes or until golden brown.
Most of the time if I'm freezing these I don't put the crumb topping on (and it helps cute back on some of the sugar-they're plenty sweet enough on their own).
Source: Jamie Cooks It Up! blog