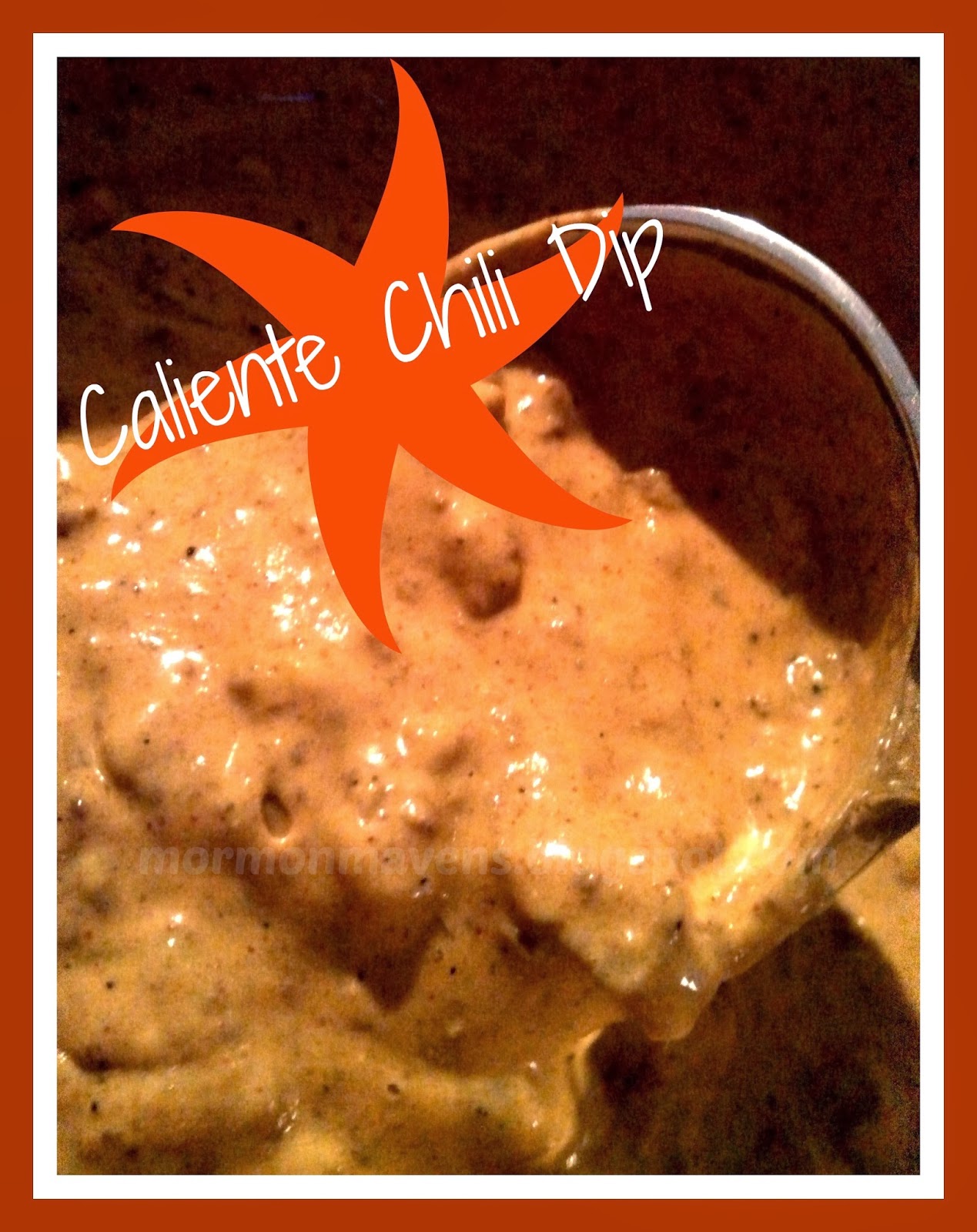 I made salsa one day and it was a bit spicy. So, thinking that I could speak a little Spanish to my Hispanic friend, I told her that the salsa was muy caliente.
"Is it hot or spicy?" she asked.
"Spi-cy." I said, slowly.
"Then it is muy picosa," she said.
Ahhh….there is a difference. So that is why the name of my recipe is Caliente Chili Dip–because it is a heated dip; no picosa. Decades ago I attended a women's conference and this item was one of the many finger foods served to us that day. Everyone loves it and it was requested for our recent Super Bowl Bash–well, if you call me, my husband, my daughter, and my two grandsons who are 4 and almost 2 a BASH. Yeah. But it was still fun.
Ingredients:
1 15-oz. can Chili with Beans
1 15-oz. can Chili, No Beans
8 oz. cream cheese
1 small can diced green chilies
1. Put all the ingredients in a non-stick skillet or pan. Cook over medium to medium-high heat until the cream cheese is completely melted. Stir to mix well.
TIPS: For a healthier version, use Turkey Chili and neufchatel cheese (low fat cream cheese). When serving, I like to use a chafing dish, so that the dip stays hot (caliente).