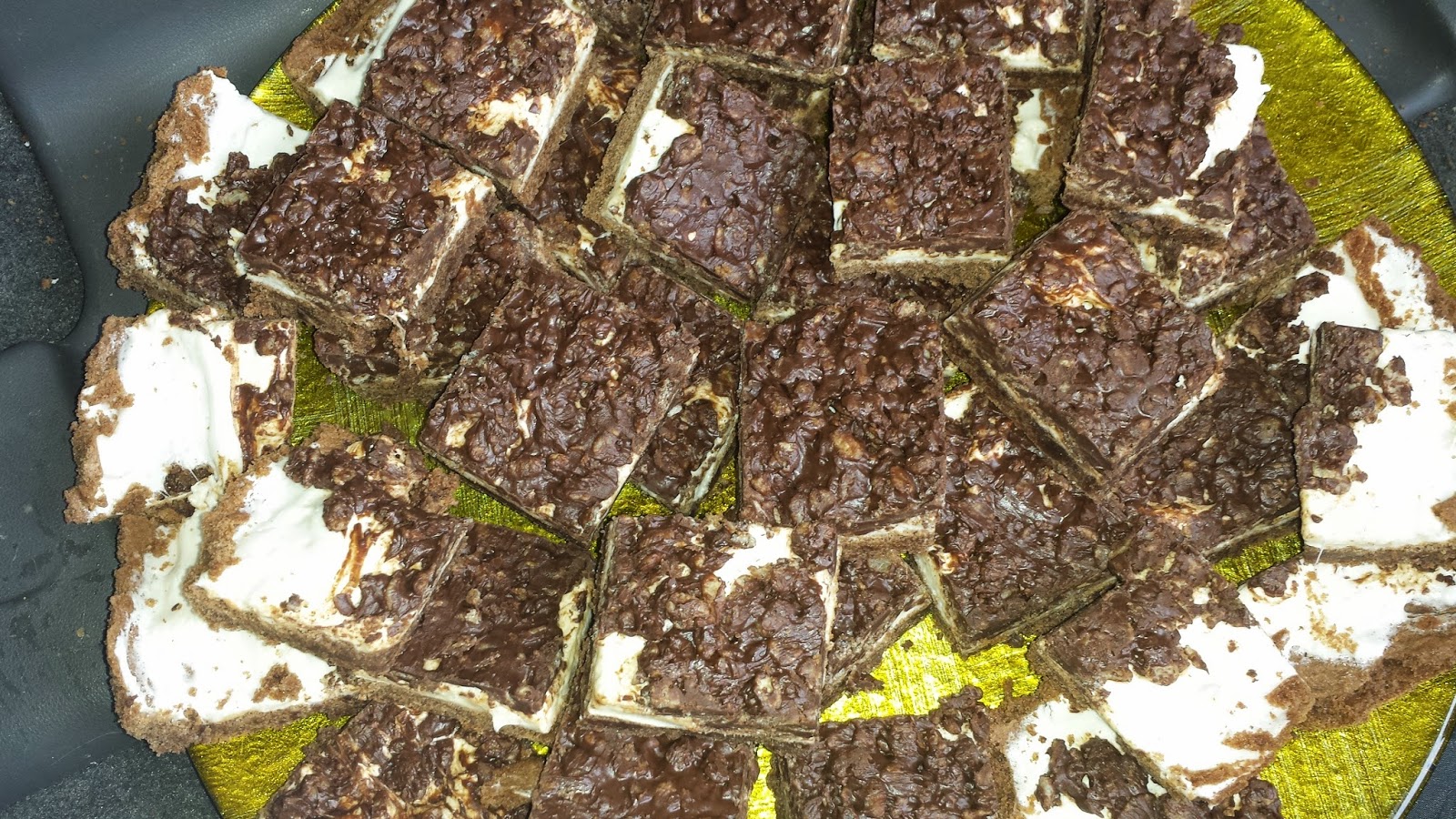 Ingredients:
3/4 c. butter, softened
1 1/2 c. sugar
3 eggs
1 t. vanilla
1 1 /3 c. flour
3 T. baking cocoa
1/2 t. baking powder
1/2 t. salt
1/2 c. chopped nuts, optional
4 c. miniature marshmallows
Topping:
1 1/3 c. semisweet chocolate chips
1 c. peanut butter
3 T. butter
2 c. Rice Krispies
Directions:
1. In a small bowl, cream butter and sugar until light and fluffy. Add eggs, one at a time, beating well after each addition. Beat in vanilla.
2. Combine the flour, cocoa, baking powder and salt; gradually add to creamed mixture. Stir in nuts if desired. Spread in a greased 15 in. x 10 in. x 1 in. baking pan.
3. Bake at 350 degrees for 15-18 minutes or until set. Sprinkle with marshmallows; bake 2-3 minutes longer or until melted. Place pan on a wire rack. Using a knife dipped in water, spread marshmallows evenly over the top. Cool completely.
4. For topping, combine the chocolate chips, peanut butter and butter in a small saucepan. Cook and stir over low heat until blended. Remove from the heat; stir in Rice Krispies. Spread over bars immediately. Chill until set.
Source: tasteofhome.com