Yes, I know. Eggs are a huge part of Creme Brulee so how can I call it that when there are no eggs?
Because it's a free country, that's why!
Okay, all sass aside. I just can't get past the creaminess of the pie the brulee-ness of the top layer.
Yes, I know. Brulee-ness is not a word so how can I call it that when it's not a word?
Because it's a free country, that's why!
Okay, we're getting off-topic here. The point is, you need to try this. It's such a simple pie and so good! Even my pickiest eaters loved it!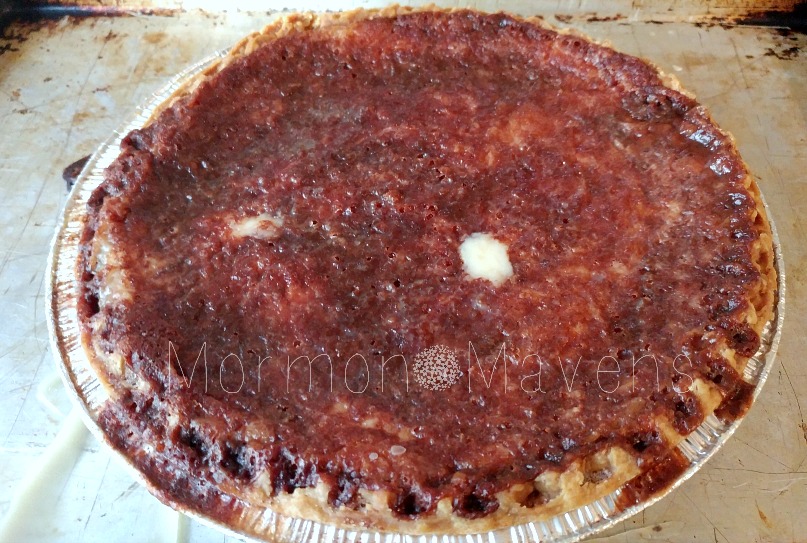 Egg-less Creme Brulee Pie
2016-11-01 04:19:12
Serves 12
A really simple but, yet it is so good! You'll be surprised!
Ingredients
1 Deep Dish Pie Crust, at room temperature
4 Tbsp. cornstarch
3/4 cup sugar
4 Tbsp. butter, melted
2 1/4 cups heavy cream
1 Tbsp. vanilla
4 Tbsp. butter, melted
1/3 cup cinnamon sugar (mix it to your liking)
Instructions
Preheat your oven to 325 degrees. Use a fork to pierce the bottom of the pie crust. Place it on a baking sheet and bake for 10 minutes. Remove from oven and set aside.
In a small bowl, combine the sugar and cornstarch and mix well with a whisk until thoroughly combined.
In a medium saucepan, melt 4 Tbsp of butter. Then add the cream and the sugar/cornstarch mixture. Whisk well to combine; then continue whisking over medium heat until the mixture is very thick and creamy.
Remove from heat and add the vanilla.
Pour this mixture into the pie crust, spreading out the mixture evenly. Pour the final 4 Tbsp. of melted butter carefully over the top. Then sprinkle evenly with the cinnamon sugar.
Bake at 325 for about 25 minutes. Remove from the oven and turn on the broiler. Set pie under broiler for about a minute. Watch it carefully so it will not burn.
Remove from oven and carefully set the pie tin on a cooling rack to cool. Allow it to cool to room temperature, then refrigerate it for at least an hour so it can set.
Store any leftovers in the fridge.
Notes
It has to be a Deep Dish pie crust. The regular crusts are not big enough to hold it. You can also use refrigerated crusts or make your own. The crust in the pie tin just needs to be at room temperature.
For the cinnamon sugar: I keep a jar of premixed cinnamon and sugar so I'm not sure on the amounts because I go by how it looks! But you could mix 1/3 cup sugar and put in 2-3 teaspoons of cinnamon.
Adapted from The Domestic Rebel
Adapted from The Domestic Rebel
Mormon Mavens https://www.mormonmavens.com/