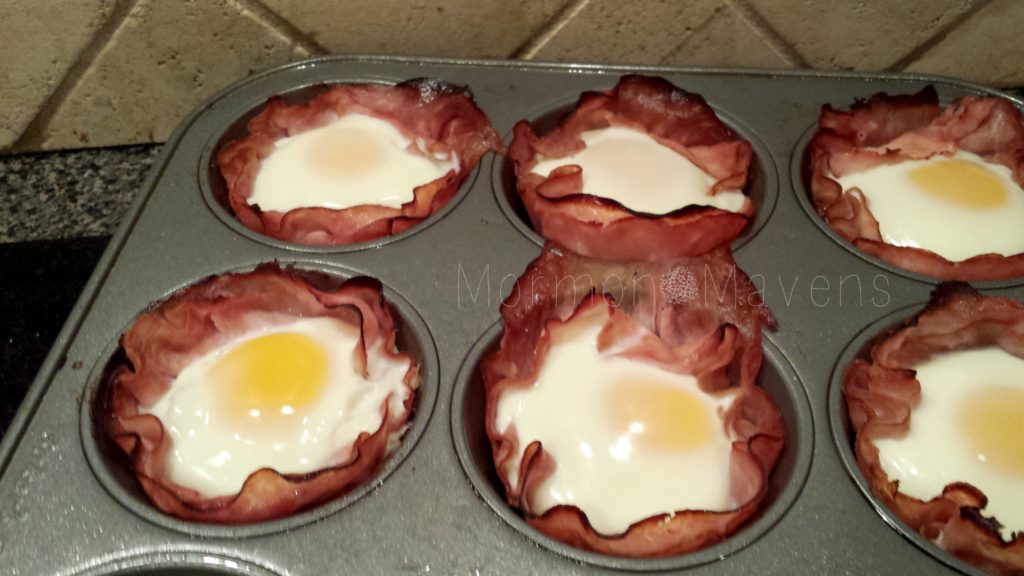 I am sure that you have probably seen a gazillion recipes for this one. I have seen a few myself–like back in the 70's–and I had not even tried one yet. So I was going through that stack of Paleo recipes I was telling you about a couple of weeks ago and came across this super simple egg cup recipe and thought it was high flippin' time I tried one. This was so easy, you won't believe it. As a matter of fact, the original recipe title is Kid Simple Ham and Egg Cups. There you go. Your kids could totally make this for breakfast. And who doesn't love that little tidbit of something that will help you out, Busy Mama! Two ingredients, a muffin tin and some cooking spray–BAM!!
Ham & Egg Cups
2016-11-03 06:26:53
Ingredients
Thin-sliced ham (2 per cup)
1 egg for each cup
Spices like salt & pepper, ground mustard, etc.
Instructions
Preheat oven to 375 degrees F.
Spray muffin tins with cooking spray.
Place 2 slices of ham in each cup.
Crack an egg into each cup.
Sprinkle with your chosen spices or you can do it later if you forget to.
Bake for 20 minutes.
You're done.
Notes
These egg cups don't even require utensils. You can just pick them up and eat them on the go, if needed. And don't you just love the curly edges of the ham? It's all about the presentation, you know.
Adapted from PaleoBurn Fat Burning Cookbook
Adapted from PaleoBurn Fat Burning Cookbook
Mormon Mavens https://www.mormonmavens.com/