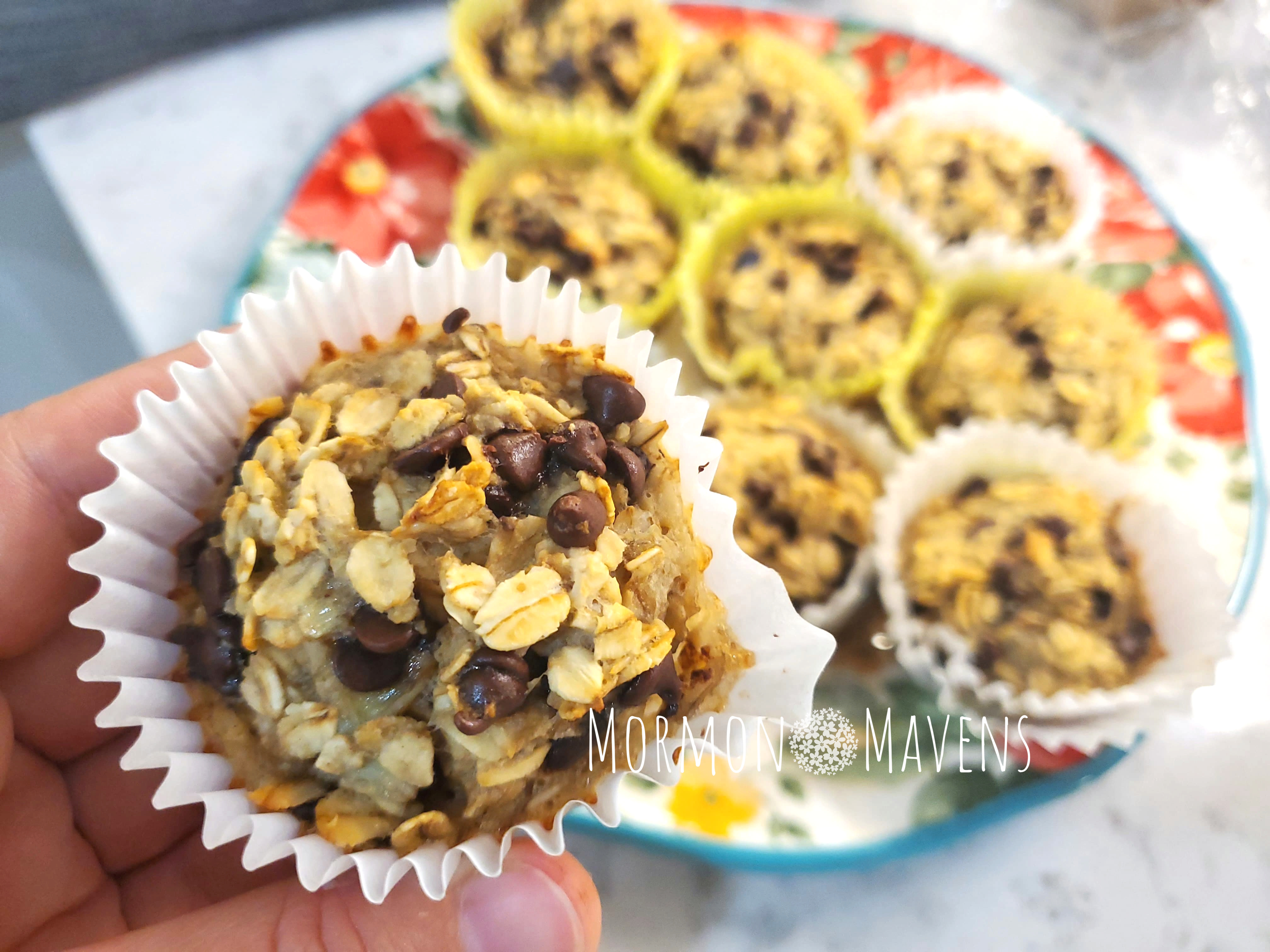 Muffins don't have to be off-limits if you are trying to reduce your use of refined flour, as evidenced by these tasty banana-y, chocolate chip-y, oatmeal-y muffins!
This particular recipe was a big hit on our old recipe blog and was originally posted by one of our first blog contributors, Jamie. So we thought we'd bring it back for a reappearance on this blog.
Keep in mind that this recipe is not meant to be a complete replacement for regular flour muffins. Because there's no flour–not even any gluten-free or alternative flours–the consistency is dense and not fluffy. But I thought they were a great breakfast and snack option to have around, and I snacked on these frequently after making them.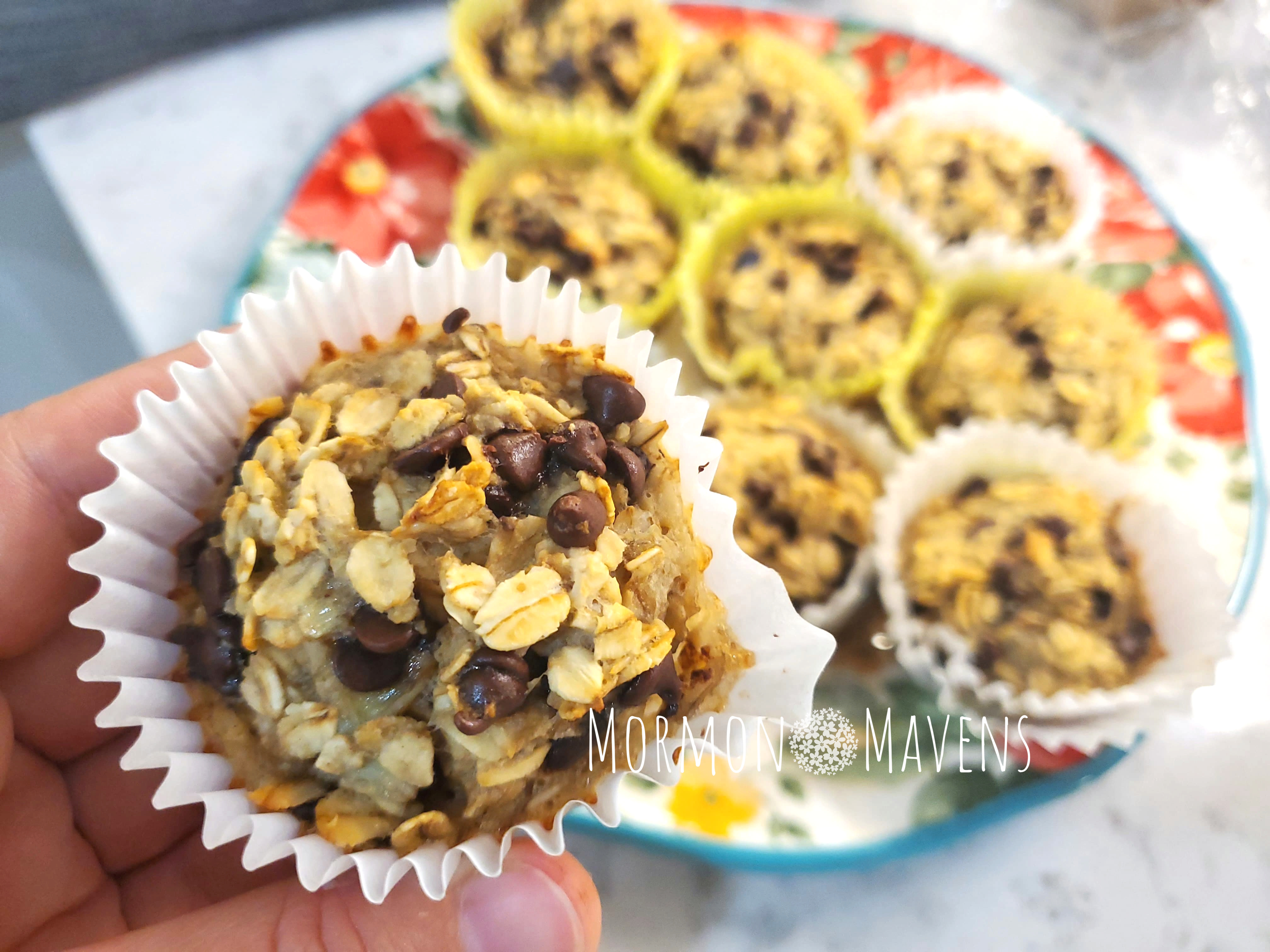 Flourless Banana Chocolate Chip Oatmeal Muffins
2019-09-19 09:15:22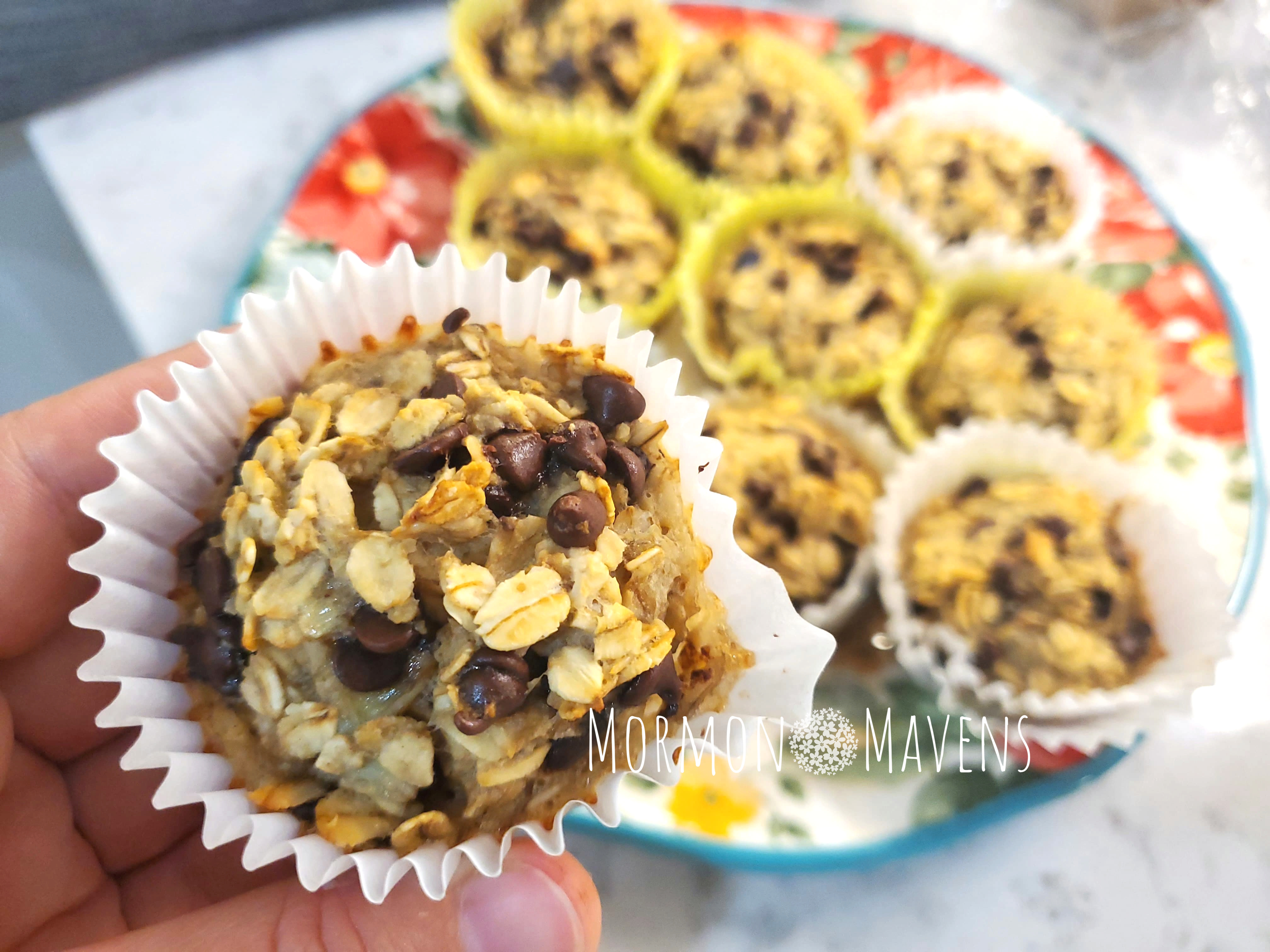 Ingredients
3 very ripe bananas, mashed
1 cup almond milk
1 Tbsp. melted coconut oil
2 eggs
1 Tbsp. baking powder
3 cups oats (I used old fashioned)
1 tsp. vanilla
1 cup mini semisweet chocolate chips (or as much as desired)
Instructions
Preheat your oven to 375 degrees.
Mix together all the ingredients except the chocolate. Set aside for 5 minutes to allow the oats to soften a bit. Add in chocolate chips and stir to combine.
Spray a muffin tin with non-stick spray or use paper liners.
Use a large cookie scoop to put the batter into the muffin pan. (A level scoop made 19 muffins for me.)
Bake for 20-30 minutes. If you're using paper liners, let the muffins cool for a bit or the liners will be hard to take off.
Mormon Mavens https://www.mormonmavens.com/