Yesterday my friend Marcia made this for us, and my family went crazy over it! It is delicious and quite easy to make!
Ingredients:
4 ounces cream cheese, softened
3/4 cup milk
2 Tablespoons all purpose flour
1/4 teaspoon salt
12 eggs
1 1/2 cups chopped ham (approx 8 oz)
1 1/2 cups shredded cheddar cheese (or your favorite cheese)
1/4 cup green onions, thinly sliced (optional)
2 Tablespoons Dijon Mustard (optional)

Directions:

1. Preheat oven to 375 degrees.

2. In a small mixing bowl, combine cream cheese and milk. Whisk until smooth. Add flour and salt. Whisk to combine.

3. In larger bowl, gently whisk eggs until blended. Add cream cheese mixture and mix well.

4. Line your pan with parchment paper, making sure the paper is long enough to go over the sides, so the egg mixture cannot run under the parchment paper. She used a "jelly roll pan", which is about 12″ x 17″.

5. Pour egg mixture into pan. Bake 30-33 minutes or until omelet is puffy and golden.

6. While that's cooking, chop ham, shred your cheese if you need to, and slice the green onions.

7. Remove omelet from the oven, and immediately spread on a thin layer of Dijon mustard. (Optional) It doesn't have to be an even coat. Just spread some around on the omelet. Sprinkle on ham and cheese and onions if you desire (saving a little to garnish the finished omelet roll).

8. Roll up the omelet, removing the parchment as you go. Garnish with cheese, ham and onions. Let sit for 5 minutes or so until the cheese melts. Slice and serve! Delicious!

Notes: I could imagine all kinds of variations with crumbled bacon, ground sausage, different cheeses, sauteed onions and mushrooms, or other veggies. I think I'm doing a veggie bacon omelet roll up this morning!!


The egg mixture has been cooked, and she just sprinkled ham and cheese on it.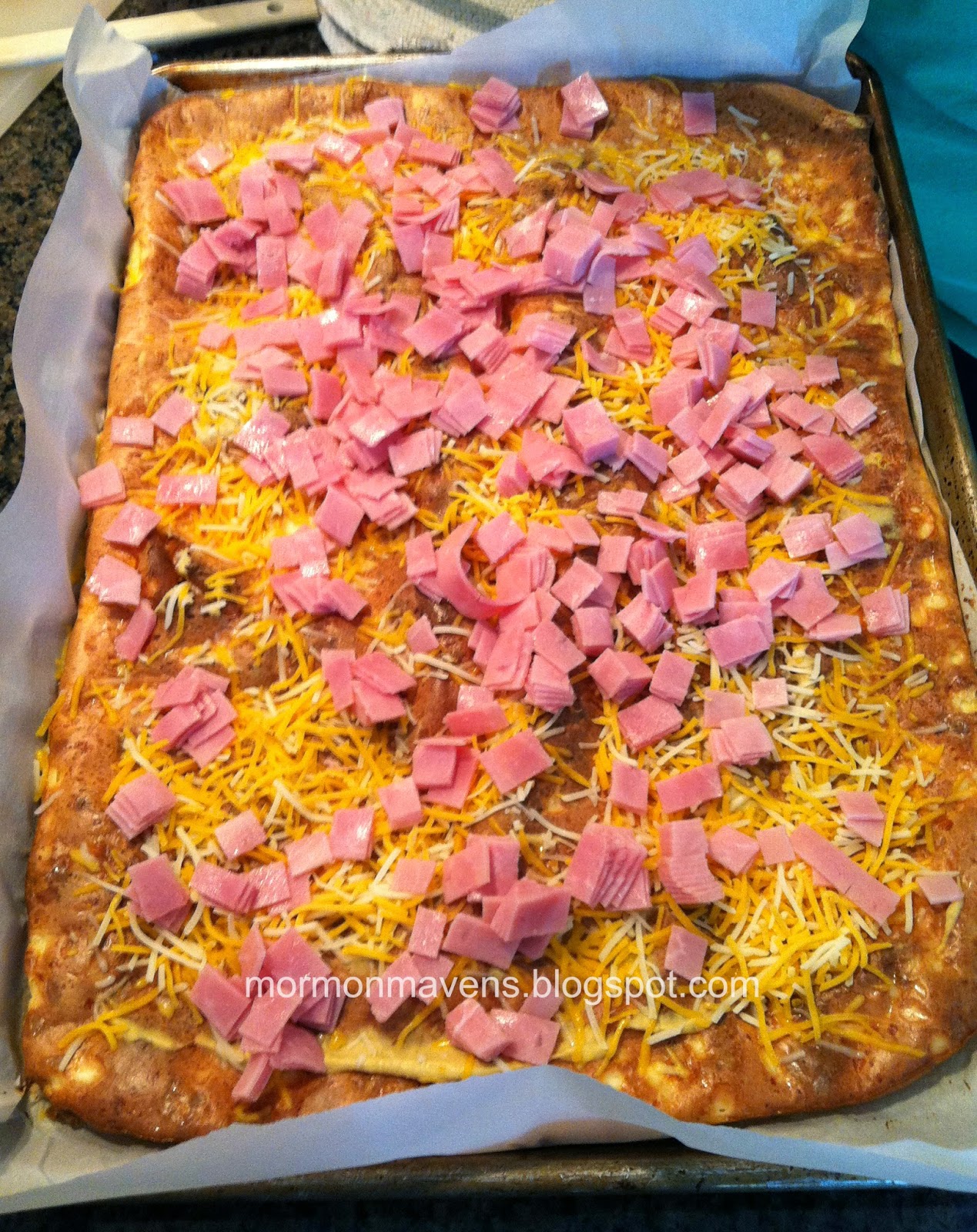 Now she is rolling it up, while removing the parchment as she rolls it.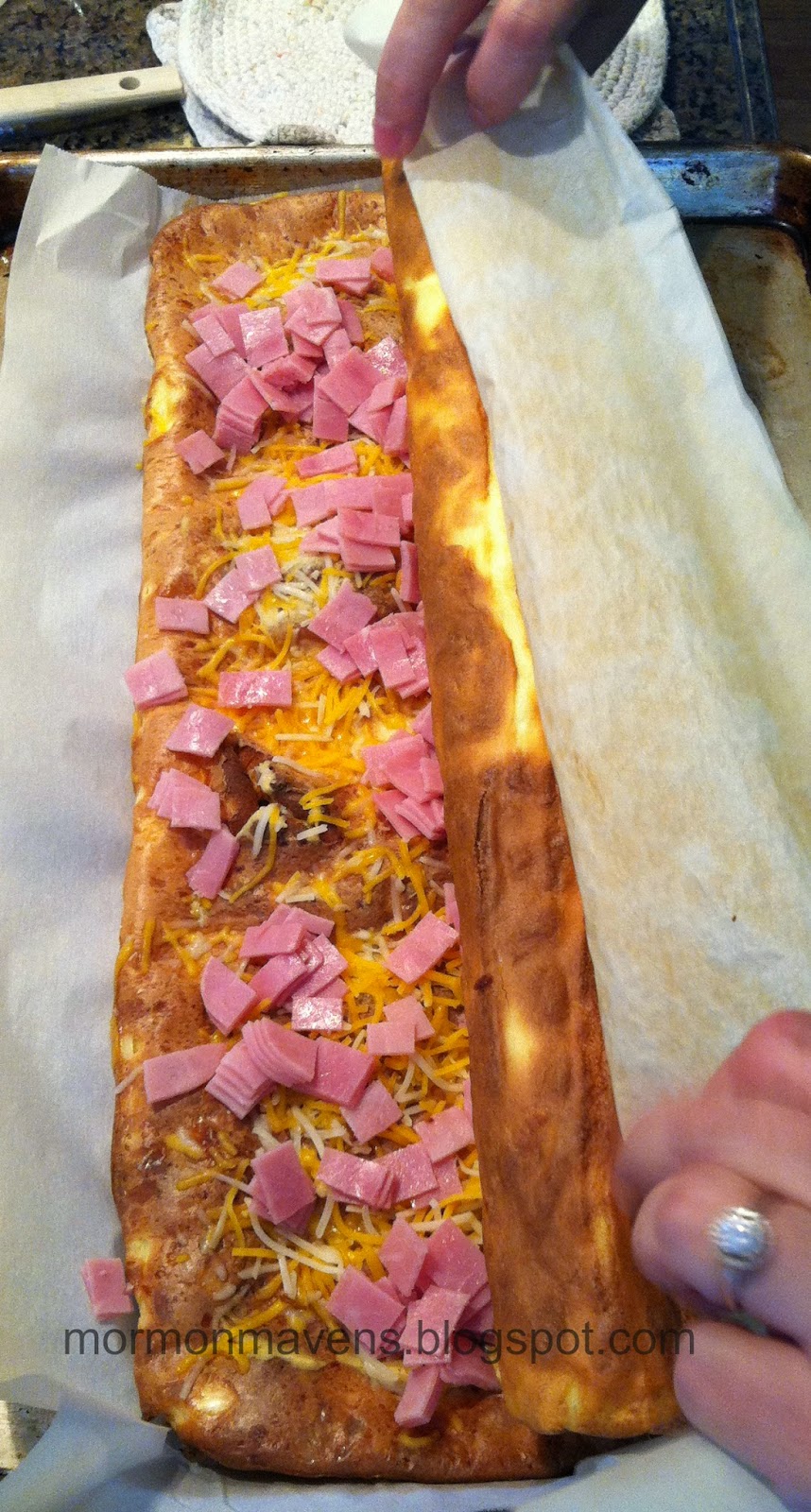 Here is the finished omelet roll. It's so yummy! I hope you enjoy it as much as I did!


Source: My amazing friend Marcia Ennis. I think this recipe was adapted from a Pampered Chef cookbook.