These are soooo delicious! I made 2 huge pans of these for a party, and every single one of them were eaten! Definitely a PARTY FAVORITE! And they are are so simple to make!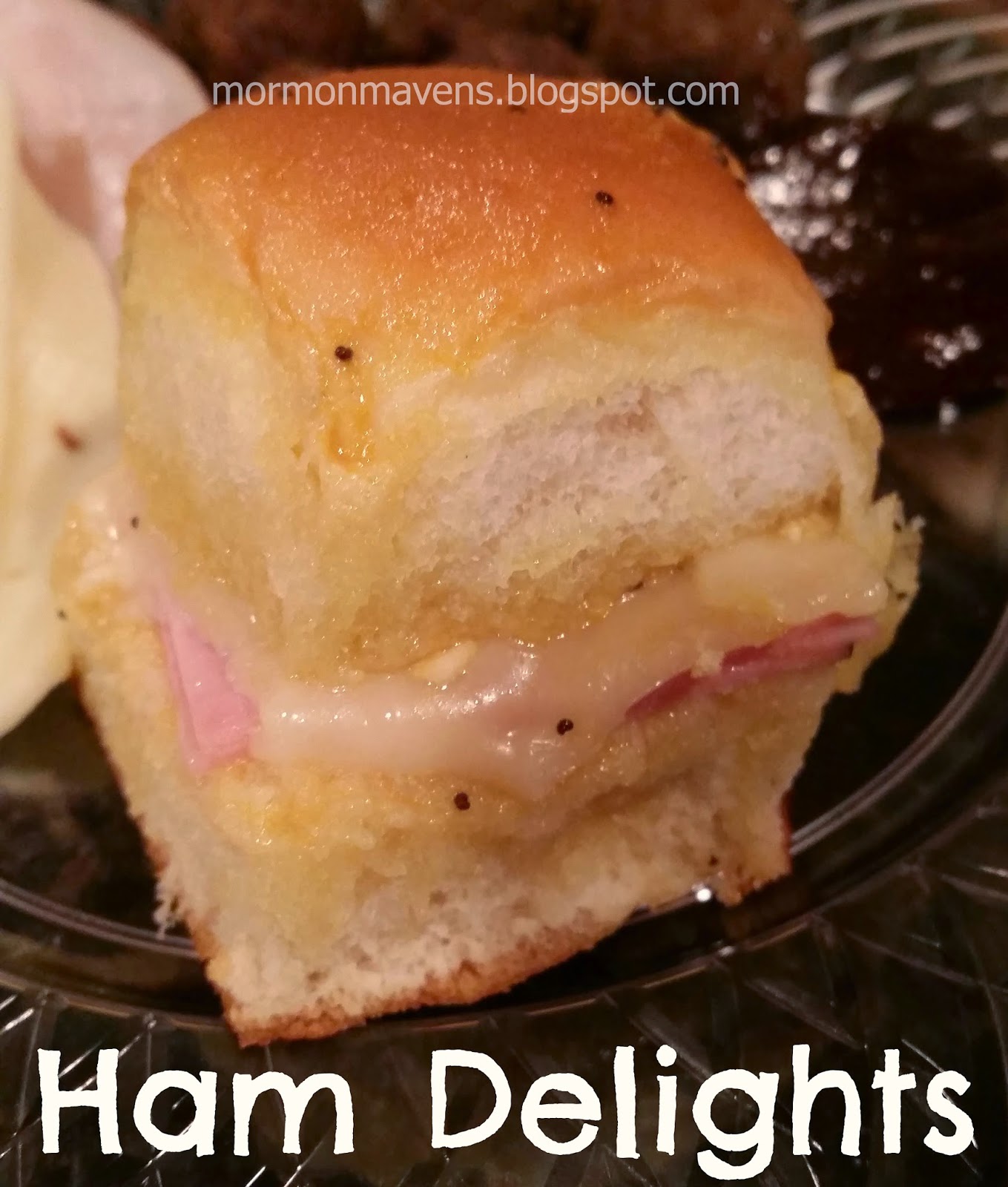 This picture does not even show how yummy they were…once they came out of the oven, they were quickly devoured, and I almost didn't get a picture! Someone laid down their plate to get a drink, and I snapped a quick picture!
Ingredients:
1 Pkg of King's Hawaiian King Rolls
2 sticks melted butter (1 cup)
2 tsp Worcestershire Sauce
1 TBSP of finely minced onions, or freeze dried onions
a little salt – maybe 1/4 tsp
Directions:
1. Open the package of rolls. With a long serrated bread knife, slice the whole pack of rolls in half, so that you have a top and a bottom. Place inside a large casserole dish or put on a cookie sheet.
2. Mix the butter, poppy seeds, Worcestershire Sauce, mustard, onions and salt in a bowl. Spread about half of butter mixture over the bottom part of the rolls. I just pour it on and take the back of a spoon to spread it out edge to edge. Then do the same with the underside of the top half. Reserve a little butter mixture to spread on top of the rolls when finished.
3. Layer ham slices on the bottom. I like at least two layers of ham. Then layer with plenty of Swiss cheese. Place the top of the rolls to make the sandwiches, and spread on any remaining butter.
4. Cover with tin foil. Bake in a 400 degree oven for 12-15 minutes, or until the rolls are warmed through and the cheese is melted. Be careful to not burn the bottom of the rolls.
5. Take out of oven, and slice into separate sandwiches. Better grab one fast before they are all gone!
Notes: I have made these without poppy seeds and less butter before. You can also use cheddar cheese if you would like, and omit the onions if you don't care for those. And I have not found any good substitute for the Worcestershire sauce! Just go buy some! : )
Source: My mother has made these for years!