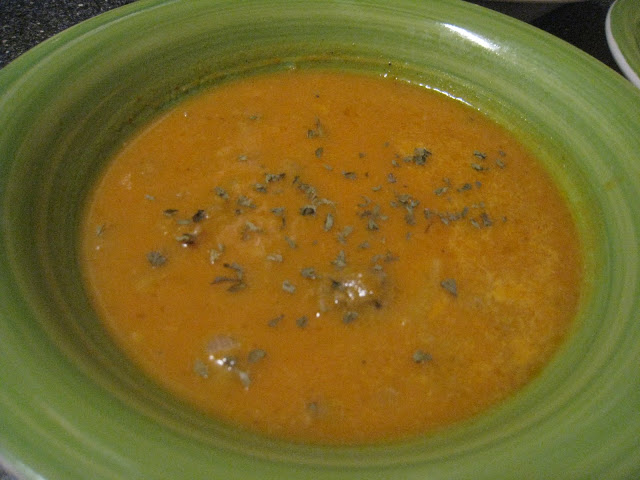 Ingredients:
1 lb. sausage
1 onion, finely chopped
2 1/2 cups chicken broth
2 (15 oz) cans pumpkin
2 t. lemon juice
2 cups hot milk
1/2 t. nutmeg
1/4 t. cinnamon
salt and pepper to taste
chopped parsley
Directions:
1. In large frying pan, brown and crumble sausage.
2. Remove sausage and saute onion in drippings.
3. In large pot or crock pot, add all ingredients.
4. Heat until hot.
5. Serve sprinkled with parsley.
Source: bedandbreakfast.com