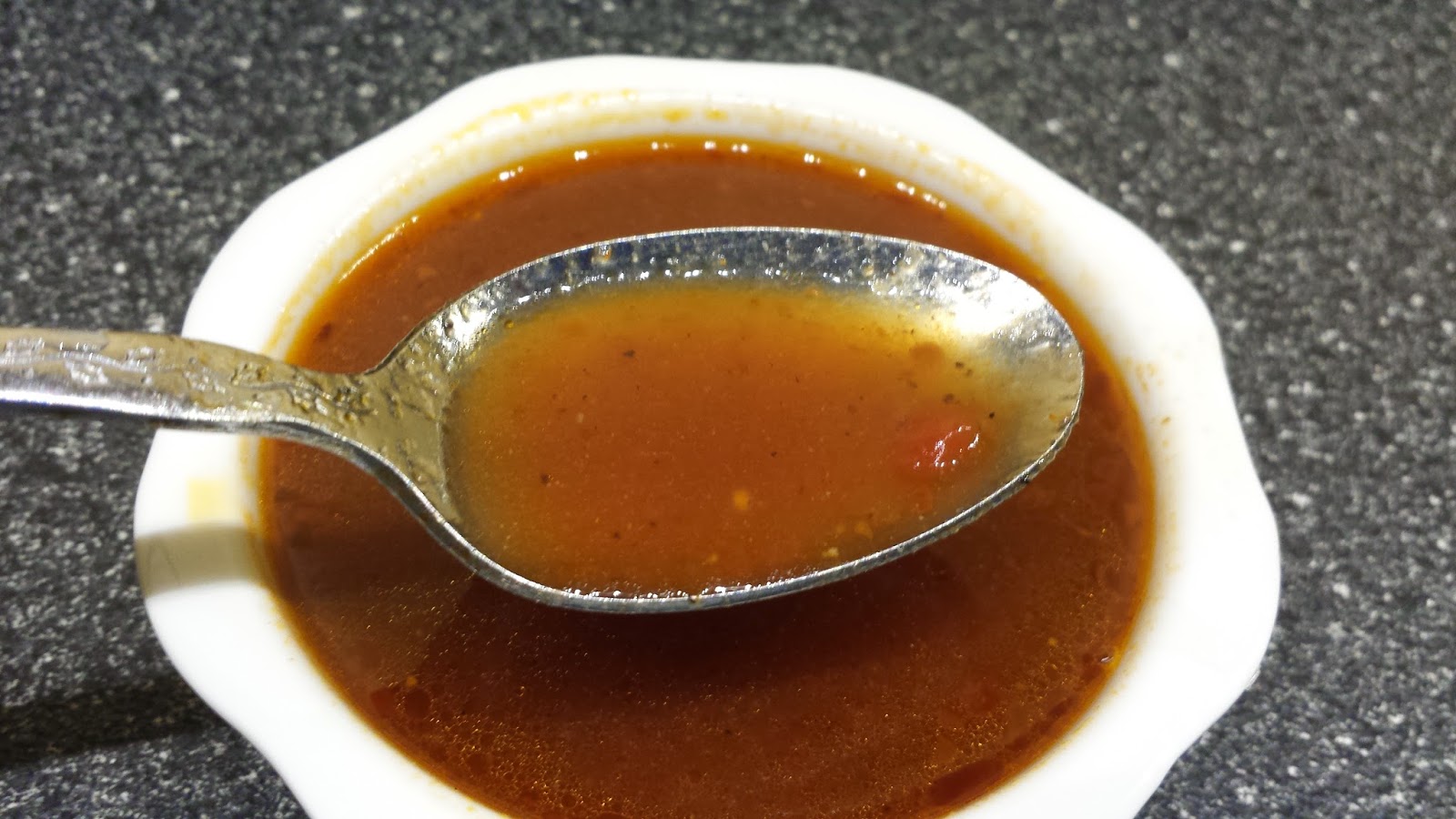 This sauce was a huge hit at our daughter's graduation pig pickin'. We cooked the pig in the sauce but you'll want to add more to your plate when you eat your pork because it is that good!
Ingredients:
4 c. cider vinegar
1 c. brown sugar
1 1/3 c. ketchup
1/4 c. butter
2 T. hot pepper sauce
2 T. fresh lemon juice
2 T. Worcestershire sauce
2 t. crushed red pepper flakes
2 t. mustard powder
1 t. salt
1 t. fresh ground pepper
Directions:
1. Place all ingredients in a saucepan. Bring to a simmer over high heat, then reduce heat to medium-low and simmer 20 minutes longer, stirring occasionally. Remove from the stove and pour into a heat-proof bowl. Cover and refrigerate the sauce for 2 days.
2. Strain the sauce through a mesh sieve to remove the red pepper flakes. Store the sauce in the refrigerator. Bring to room temperature before serving.
***I did not remove the red pepper flakes and I thought it was delicious that way.
Source: www.fullybooked.com