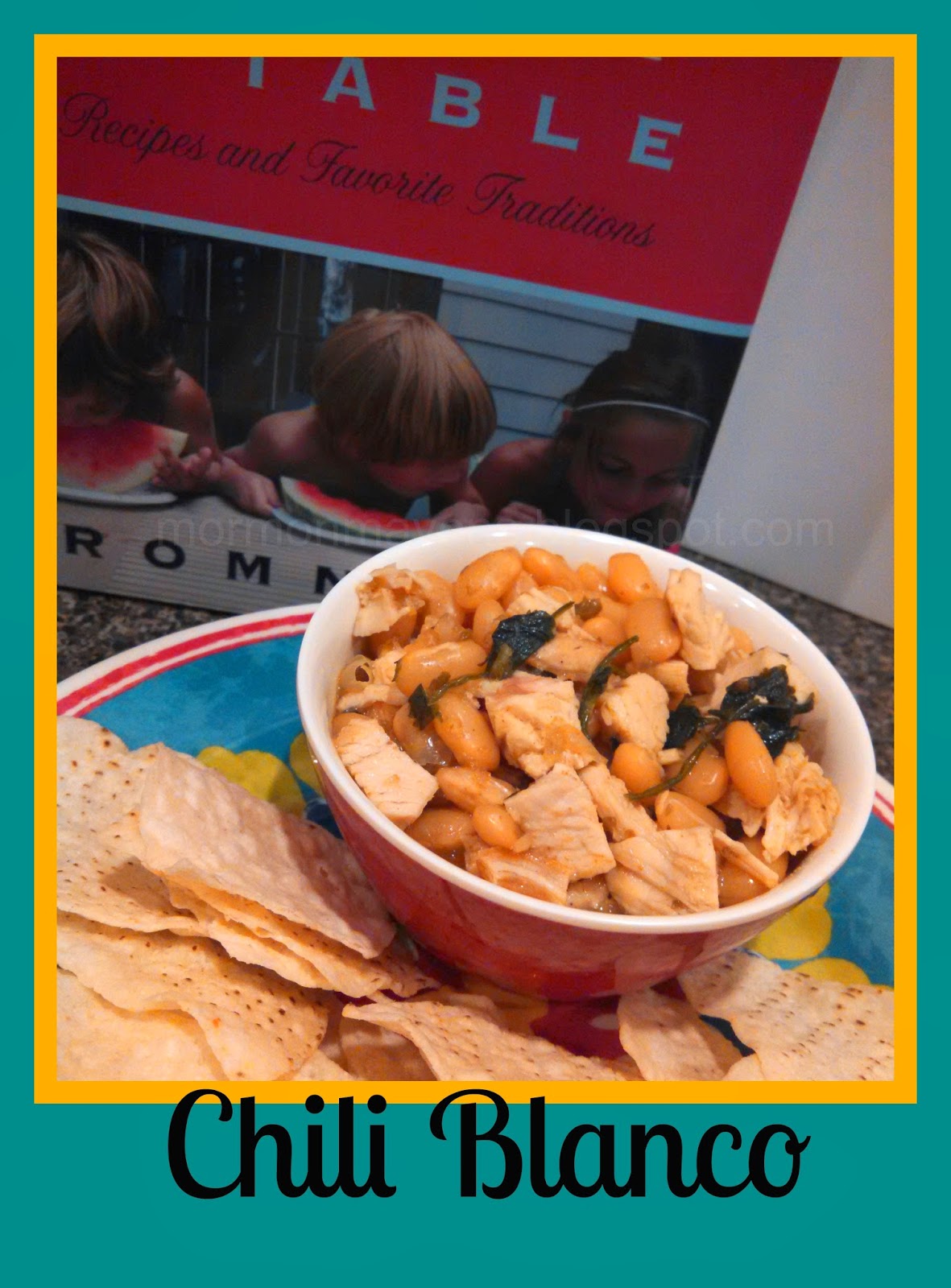 This is my favorite time of year for so many reasons. One is that we get to have stews and soups and all kinds of yummy, warm comfort foods. This chili recipe is actually quite healthy and was really easy to put together. You just need to allow time for the beans to cook, as you will note in the instructions. I will probably be posting other recipes from this cookbook (see source below), so stay tuned for more deliciousness.
Ingredients:
1 pound dry white beans, rinsed and picked over *
4 (14-oz. each) cans of chicken broth *
1 t. chicken stock base (I didn't have any so I just made my broth stronger)
2 onions, chopped *
1 T. oil
6-8 cloves of garlic, minced
1 (7-oz.) can diced green chilies *
4 t. ground cumin
2 t. dried oregano leaves
2 t. cayenne pepper
4 cups cooked, diced chicken
2 T. chopped fresh cilantro, if desired (I added this)
1 cup fat-free (yeah right!) sour cream *
3 cups shredded Monterrey Jack cheese

1. Place the beans, broth, chicken stock base, onions, oil, garlic, chilies, cumin, oregano, and cayenne pepper in a large pot and bring to a boil. Reduce heat to a simmer, cover, and cook very slowly until the beans are done–test to see if they are done as they cook. You don't want them to be mushy, just tender. Beans that are not soaked first take 2-3 hours to cook. Make sure to add more broth or water if the liquid gets low so they won't dry out.
2. Remove beans from heat. Stir in the cooked chicken and the cilantro.
3. Top each serving with sour cream and shredded cheese.
* I have noted when I have used freeze-dried or other items from food storage products, just so you can get an idea of how to incorporate those items into your every day cooking.
SOURCE: The Romney Family Table.