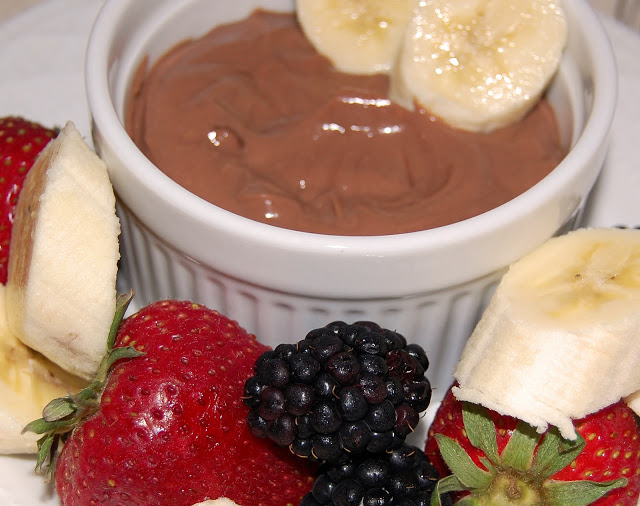 Yummy Nutella Fruit Dip
I love Nutella. Any recipe I see anywhere that has Nutella in it, I'm interested! And this one is so quick and easy. Great for breakfast or for dessert. Seriously. Dessert!
Ingredients:
1 cup non-fat Greek yogurt (I used Fage)
1/2 cup Nutella
1. Combine ingredients in a bowl and stir till smooth.
2. Serve with your favorite fruit!
Makes 1 1/2 cups
Source: Babble