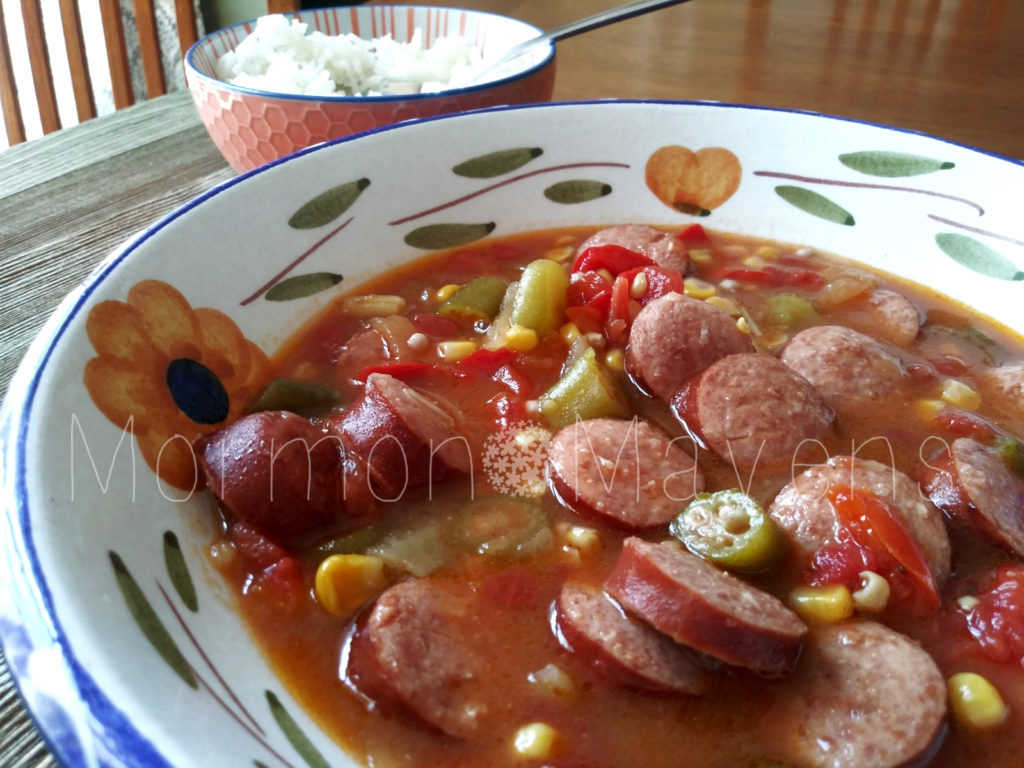 This gumbo is a much-requested family dish and our friends ask for the recipe whenever we serve it up. Kelsey Teague, a former Maven–who is also my daughter–shared the recipe on our original blog and then we re-posted it here.
I hope you will like this dish as much as we do. And you might need to double it for your family if they want seconds. Just sayin'.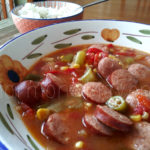 Sausage Okra Gumbo
2019-10-26 15:22:12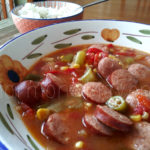 Ingredients
1 1/2 lbs. Polska Kielbasa ( I just use 2 packages)
2-3 T. butter
3 T. flour
2 cups chicken broth
18-oz. frozen gumbo vegetables*
14-oz. can of tomatoes, chopped, with juice
1 1/2 t. salt (you may want to adjust down, depending on how salty your meat choice is)
1/4 t. garlic powder
1/4 t. ground red pepper
1 T. Old Bay Seafood Seasoning
3 cups hot, cooked rice
Instructions
Saute cut sausage for a few minutes in a Dutch oven or large pot. Even though these are precooked, I think it improves the overall taste to brown them up just a little bit and it also helps your roux. Remove and set aside.
Melt the butter in the Dutch oven. Add flour and cook, stirring constantly, until mixture is deep brown, about the color of an old penny (this is known as making a roux)
Add broth, vegetables, tomatoes, seasonings, and sausages. Bring to a boil.
Reduce heat, cover and simmer for 25 minutes.
Remove from heat, ladle gumbo into bowls and top with a scoop of rice. Some people think you should put a bunch of rice in the bowl and then add the gumbo on top. Personally, I like less of a rice ratio to my gumbo. A little scoop of rice on top is perfect for me.
Notes
You can use a combination of okra, corn, onions, celery and sweet red pepper instead of the frozen vegetables. These days that combo is hard to find in the frozen food section.
Adapted from Pat Brew, Brew Family Cookbook, vol.1
Adapted from Pat Brew, Brew Family Cookbook, vol.1
Mormon Mavens https://www.mormonmavens.com/