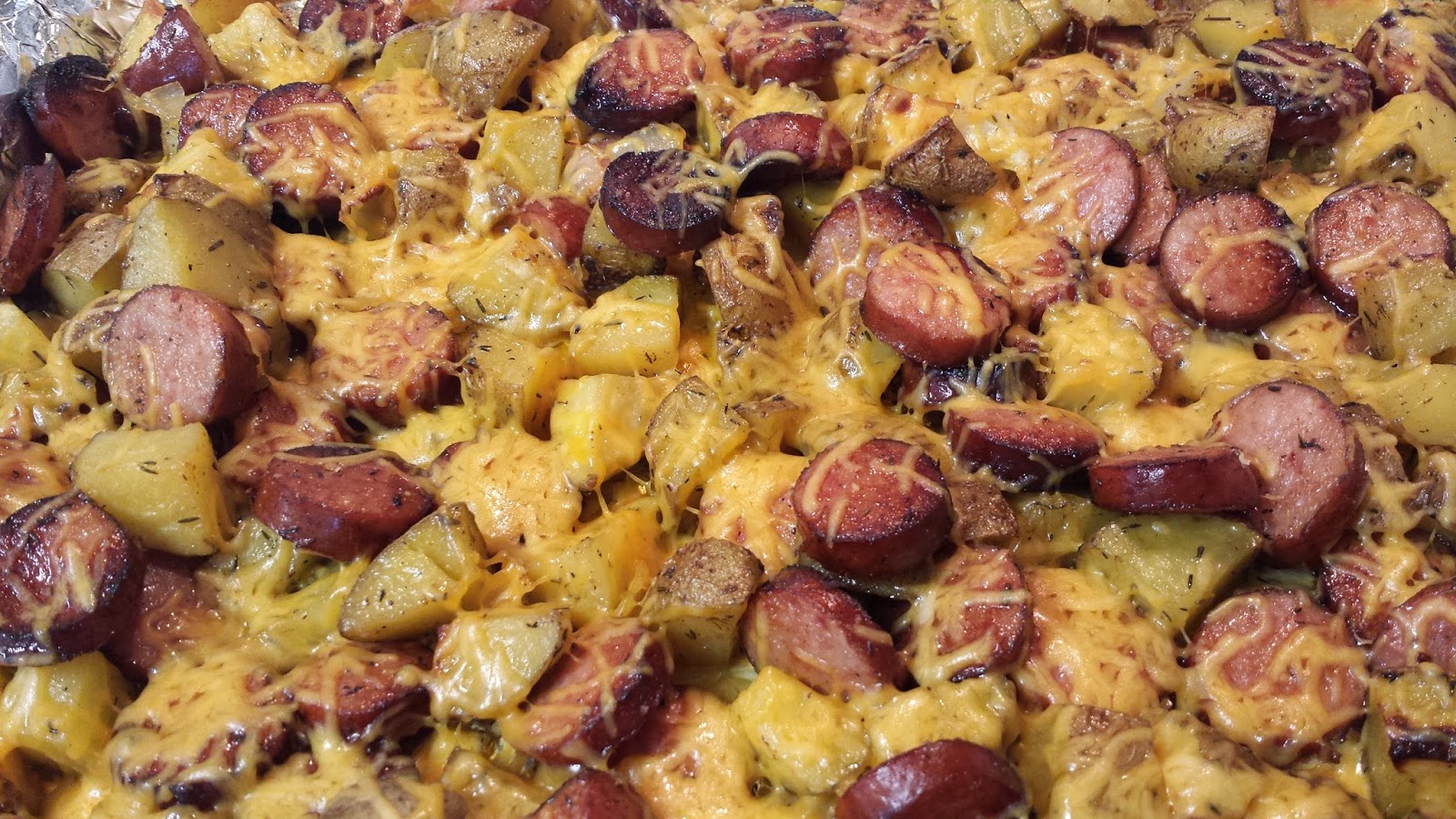 Ingredients:
1 pkg of smoked sausage, sliced into rounds
1 large onion, peeled and chopped
5 large potatoes, peeled and chopped into 1/2 inch cubes
olive oil
fine sea salt
freshly ground black pepper
sweet paprika
dried thyme
a handful of grated strong cheddar cheese
Directions:
1. Preheat oven to 400 degrees. Line a large baking tray (wtih sides) with several sheets of foil, and spray with cooking spray. Set aside.
2. Put the sausage rounds, onion and potatoes into a large bowl. Drizzle with a couple of T. of olive oil and season to taste with salt, pepper, paprika and dried thyme. Toss together with your hands until everything is evenly distributed. Pour this out onto the baking tray, and spread it out as much as you can.
3. Place into the heated oven and roast for 45 minutes to an hour, stirring every 15 minutes or so, until the potatoes are golden brown and tender. Turn off the oven.
4. Scatter the cheese over top of the cooked meat and potatoes. Pop back into the oven a few minutes to melt the cheese.
Source: Unknown