There's a reason I don't make this very often. I can't stop eating it!!!
Ingredients:
2 sticks butter, softened
1 1/2 cups plus 2 Tbsp. sugar
3 eggs
1 1/2 cup mashed ripe banana (about 3 bananas)
4 cups plus 2 Tbsp. flour
1 tsp. baking soda
1 1/2 tsp. baking powder
1 1/2 cups sour cream
1. Preheat oven to 350 degrees. Grease and flour bundt pan.
2. In a mixer, cream together the butter and sugar until well combined. Add the eggs in, one at a time, beating each egg in well. Add mashed banana and beat in.
3. Combine the dry ingredients into a separate bowl. Add dry ingredients alternately with the sour cream, beginning and ending with the flour mixture. Beat well after each addition.
4. Pour into bundt pan and bake for 70 minutes, or until a toothpick inserted in the center of the bread comes out clean. Allow to cool in the pan for 10-15 minutes. Then invert onto a cooling rack and allow to cool further before slicing and serving. If decorating, allow to cool completely.
Notes:
I didn't mash my banana up beforehand this time. I just threw the peeled suckers in whole and let the machine do the work for me. Lazy? No. Efficient!
Of course, you can use other types of pans. This time I used a decorative Hansel & Gretel pan from Nordicware, and had enough leftover to do a small loaf. Just keep an eye on the bread and adjust your cooking times accordingly.
If you want to put a glaze on top of the bread, you can do that while it's warm and/or cool. While it's warm the glaze will soak in to the top more. While it's cool it will just sit on the surface mostly. If you do two "coats" (one while warm and one while cool) you'll get the best of both worlds! Or you can just do like I did and give it a powdered sugar snowfall.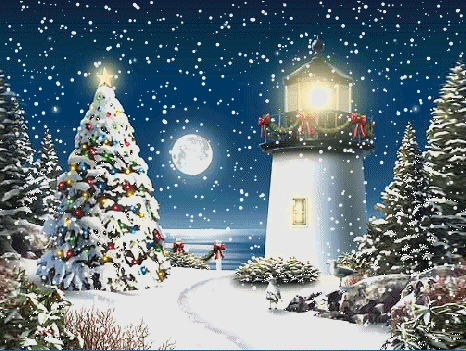 source
Merry Christmas