Recently I had some ladies over to my house for a little get together and I wanted to serve something that looked pretty and tasted good but was super easy to make. I searched the internet and finally decided to try these tasty little morsels. I'm glad I did. They were a success, and I'll be using this recipe again for sure! These are perfect for parties and showers. You can make the filling ahead of time and fill the cups just before your guests arrive. Definitely a keeper!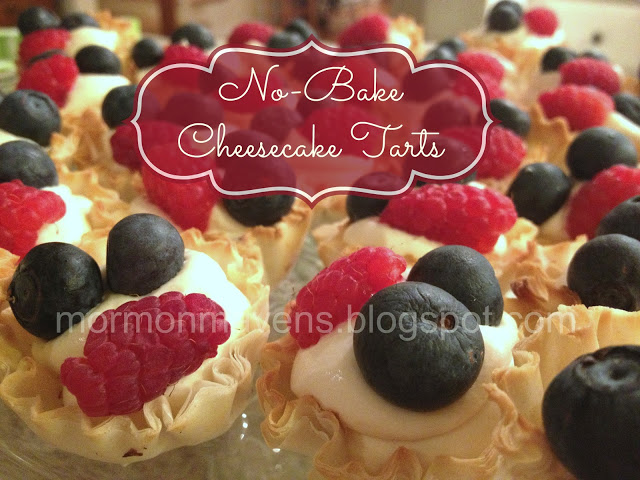 Ingredients:
2 Tbsp. packed brown sugar
1/4 cup. sour cream
1/4 tsp. vanilla
4 ounces cream cheese, softened
1 Tbsp. heavy whipping cream
15 mini Phyllo tart shells (1 package)
berries for garnish
1. In a mixing bowl, beat the brown sugar, sour cream, and vanilla together until well blended. Add the cream cheese and beat until smooth. Add the whipping cream and beat until light and fluffy.
2. If serving right away, simply spoon some of the mix into each tart shell. If you want to chill it until later, spoon the mix into a zip-top bag, seal, and place in the fridge till you are ready. Then take the bag out, snip one corner with scissors, and squeeze the mixture through the hole into the tart shells.
3. Garnish with berries.
Source:
Kitchen Treaty
(although that recipe adds 1 heaping teaspoon of lemon zest, which I omitted)
Originally posted on March 6, 2013.