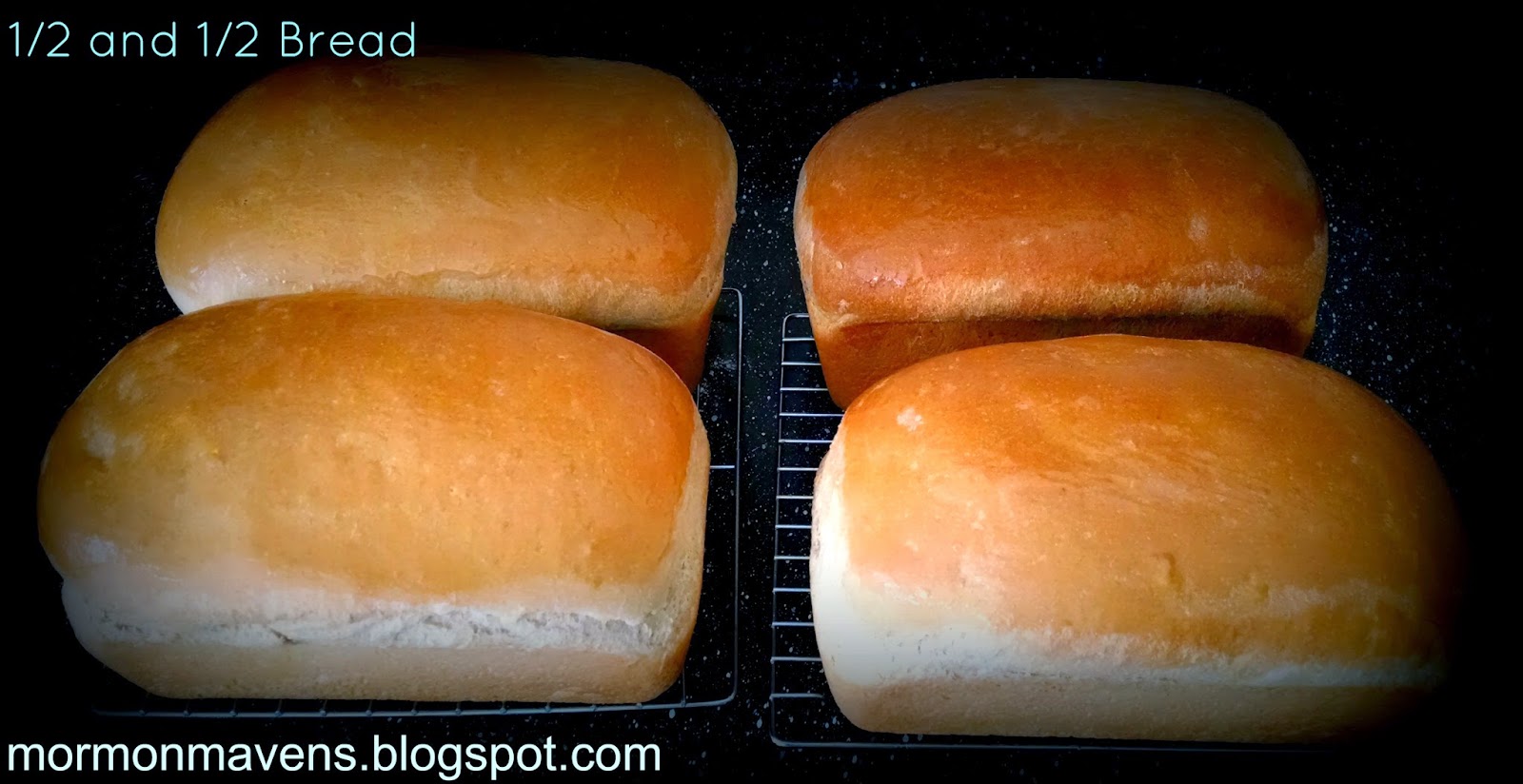 My family loves this bread!!!
6 Cups Whole Wheat Flour
6 Cups Luke Warm Water
2 Tbls. Yeast
1/2 Cup Olive Oil
1/2 Cup Brown Sugar
Mix together and let rise until doubled and bubbly then add:
2 Tbls. Salt
8-10 Cups White Flour (dough should be pulling away from the side of the mixing bowl and be a bit sticky)
Mix on medium speed for 10 min (the only mixers I know of that can handle this is a Bosch or a Kitchen Aide, but if you use a Kitchen Aide you need to cut the recipe in half).
When done mixing remove dough from mixing bowl and form it into 4 large loves on a floured surface. Place in greased bread pans. Let rise until slightly above the lip of the pans. Bake at 350 for 30 Min. Remove from pans and place on cooling racks then spread butter on the tops of them to soften the crust. Let cool before placing them in bread bags. Enjoy!