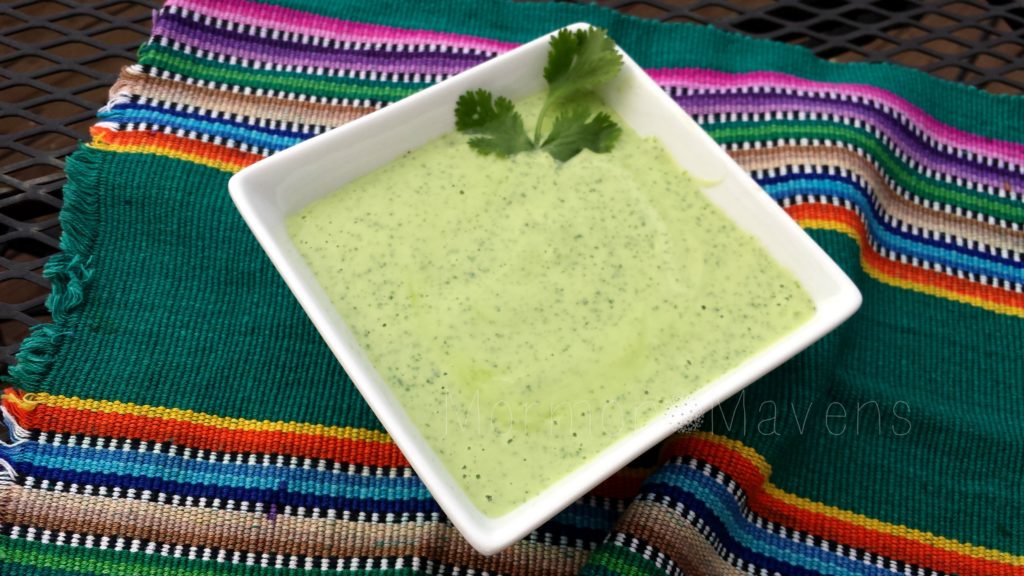 Feelin' a bit "saucy" today, so you get two sauce recipes a week apart. It's been that kind of week and these are quick and easy to do–lucky for me since I am trying to post these ahead of time so I can do all the other stuff I have get to do this week. 'nuff said, let's get crazy with this delish, multi-purpose dressing!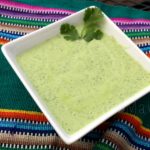 Avocado Cilantro Dressing
2016-09-27 08:47:28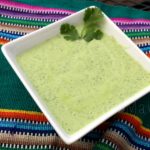 Ingredients
half of an avocado
1/4 c. Greek yogurt (plain)
1/2 c. water (more if needed for consistency)
1 c. cilantro leaves & stems
1/2 t. salt
1 small clove of garlic
squeeze of lime juice
Instructions
Blend together and enjoy over salad, on sandwiches, with tortilla chips...
Adapted from 71 Toes
Mormon Mavens https://www.mormonmavens.com/