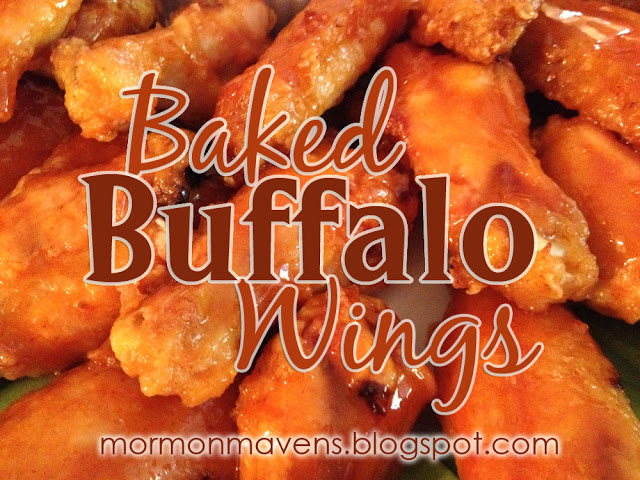 One of my favorite appetizers to order at a restaurant is Buffalo Wings. A good plate of Buffalo Wings makes me a happy girl. But I usually ONLY have them on a night out because they are kind of indulgent. Baking instead of frying makes these wings a dish you can eat a little more often. Without the side order of guilt.
Ingredients:
cooking spray
3/4 cup all-purpose flour
1/2 tsp. cayenne powder
1/2 tsp. garlic powder
1 tsp. salt (divided)
about 20 chicken wings (you know, appetizer size)
1/2 cup butter, melted
1/2 cup Frank's Red Hot Wing Sauce (or Texas Pete or Texas Pete Wing Sauce)
2 Tbsp. honey
2 Tbsp. soy sauce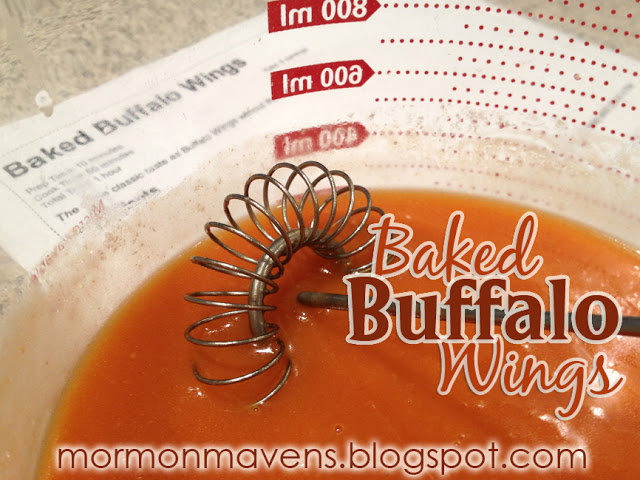 1. Line a baking sheet with foil. Then set a cooling rack in the baking sheet. Spray this with cooking spray and set aside. Rinse the wings and then dry them well with paper towels.
2. Combine the flour, cayenne, garlic powder, and 1/2 tsp. of the salt in a gallon-size zip-top bag and shake well to combine. Drop the wings into the bag, zip closed, and shake to coat. Remove wings one at a time, shake off any extra flour, and place on the sprayed cooling rack.
3. Place the wings in the fridge, uncovered, for one hour at least. Preheat your oven to 400 degrees. Remove the wings from the fridge and bake for 25 minutes. Remove sheet from the oven, turn each wing over, and return to the oven for another 25 minutes.
4. Combine the butter, wing sauce, honey, soy sauce, and remaining 1/2 tsp. salt in a bowl. Whisk until well blended. When wings have finished their second trip to the oven, dip 3 or 4 at a time into the sauce mixture, making sure the wings are completely coated. Return wings to baking sheet/rack and bake for 7-9 minutes.
5. Remove wings from oven, place on a serving platter, and pour any remaining sauce over them. Serve with the traditional celery sticks and blue cheese dressing.
Yum!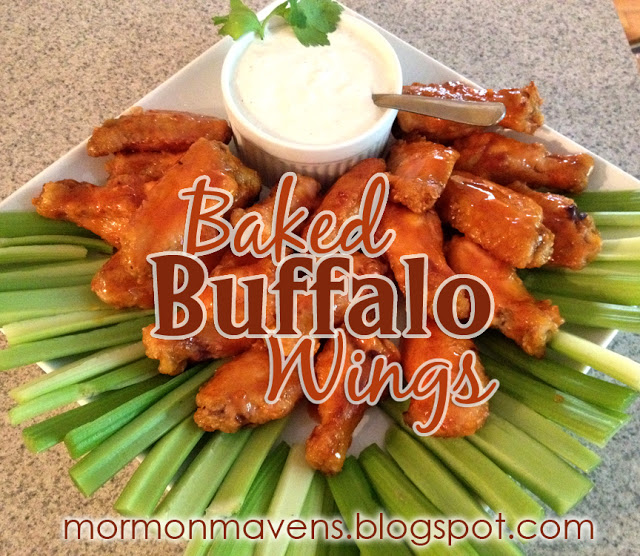 Source: Lana's Cooking via Pinterest