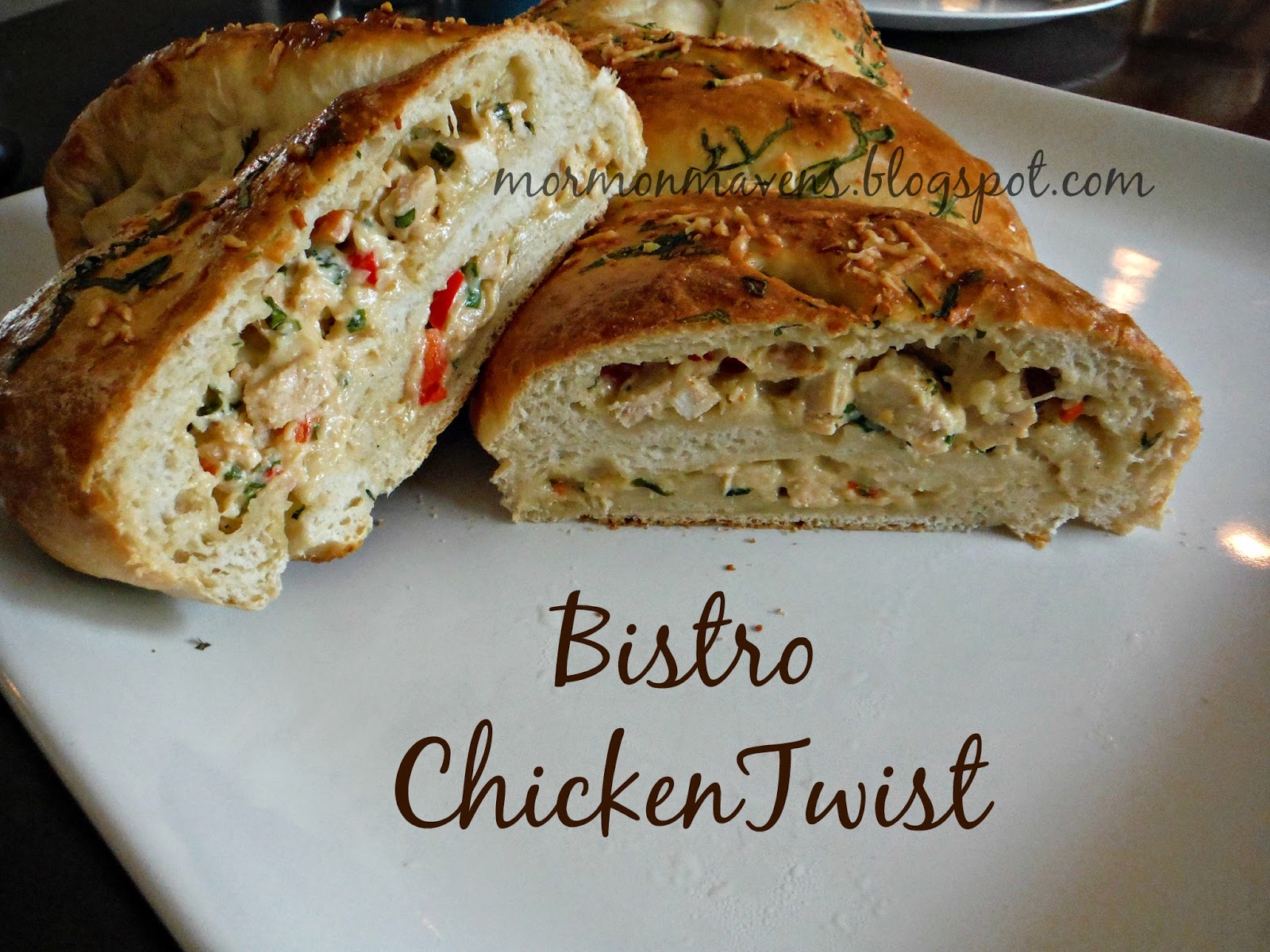 This recipe comes from a good ol' Pampered Chef recipe book. I have been making it for years and used to make it for my family on Christmas Eve before we decorated Christmas cookies.
1 C. Chopped cooked chicken
1/2 C. diced red bell pepper
1/4 C. snipped fresh basil leaves
1/4 C. grated fresh Parmesan cheese
1/2 C. shredded mozzarella cheese
1/4 C. mayonnaise
1 garlic clove, pressed
2 packages (11 ounces each) refrigerated French bread dough-I use frozen bread dough, thawed.
1 egg white, lightly beaten
1 tsp. Italian seasoning
2 Tbsp Parmesan
Preheat oven to 375 degrees.
In a bowl, combine chicken, bell pepper, basil, 1/4 c. Parmesan cheese, mozzarella cheese, mayonnaise and garlic. Mix well.
Place bread dough on a greased cookie sheet. With a knife, cut each loaf length wise, end to end, halfway through. Then, use your hands to spread the dough about a bit.
Spoon half the chicken mixture into each of the two loaves. Gather up the edges over the filling, pinching to seal. Turn the two loaves over so the seam sides are down.
With the two loaves next to one another, crisscross them together. Leave a 1 1/2 inch space between the two loaves in the centers of the figure eights that you created.
Combine the egg white and the Italian seasoning. Brush over the top of the twist. Cut a small slit in the tops of the twist to expose the filling. Sprinkle with 2 Tbsp. Parmesan cheese.
Bake for 30-35 minutes or until deep golden brown. Remove from oven, let cool for 10 minutes.
Slice and serve.