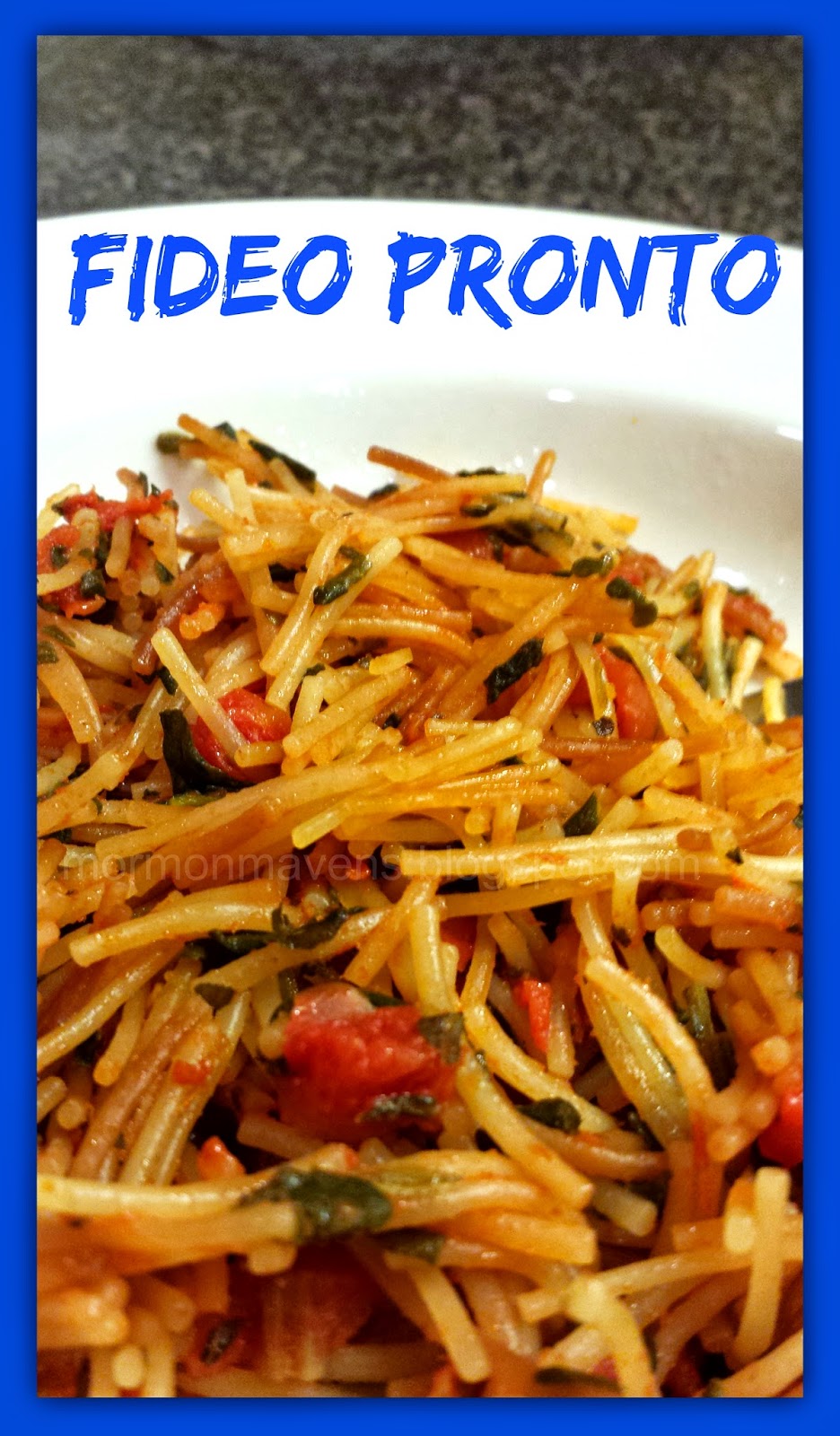 This is a super-easy dish to throw together when you don't have a lot of time on your hands–so basically any day of the week. It can be a main ( throw in some grilled chicken or whatever meat you want) or side dish. The recipe is from a box of broken up vermicelli that I used to be able to get in El Paso, Texas at my local grocery store. Now I buy the vermicelli in a bag, in the Hispanic Foods section, and the recipe is not on there.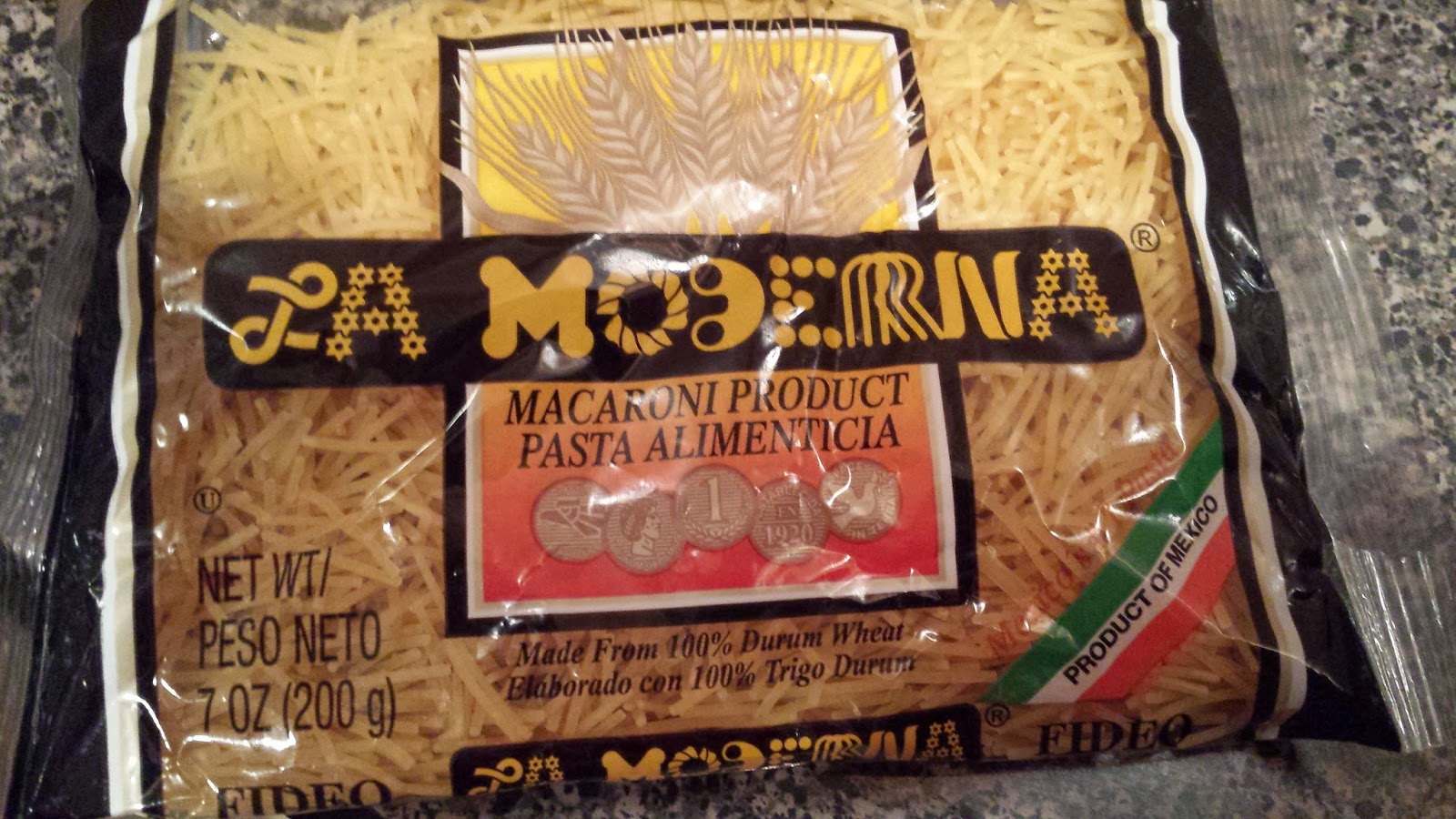 This is also a good way to get some veggies into your kids, and a good way to use leftovers.
Ingredients:
1

7-oz

. pkg. vermicelli, broken up
1 15-oz. can of diced tomatoes, any flavor, with juice
1 tsp. sugar
1-2 T. olive oil
any veggies you want to add (we like fresh spinach, green chilies, fresh broccoli…)
salt to taste
1. Heat oil in a skillet over medium-high heat. Add vermicelli and stir-fry until golden brown. Be careful to not burn this. The vermicelli will continue to brown quickly.
2. Add the tomatoes with the juice and the rest of your ingredients. Bring to a light boil, reduce heat and let simmer about 5 minutes or so. You want the vermicelli to be a little chewy, but not crunchy.