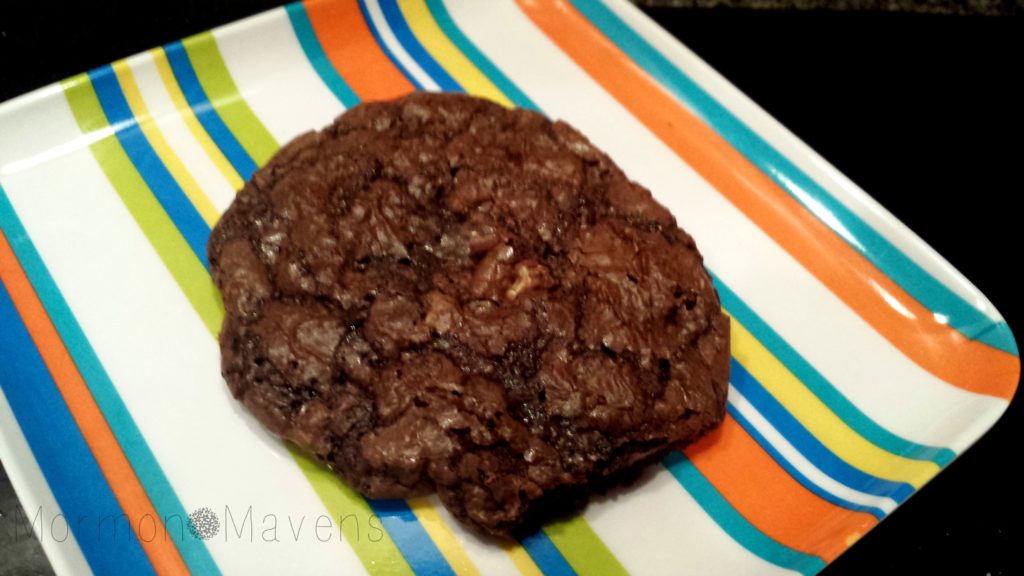 There is this bakery in town that has some of the most delicious goodies out there. And their sandwiches and salads are pretty darn good, too. Anyway, one of my favorites things there is their brownie cookie. Oh my crispy, chewy goodness. Yes, very good. I don't have a recipe to make them at home, but I do have a box of brownie mix–with a brownie cookie recipe right on the box, baby! Just thought I would try those out and they did not disappoint. Try some for yourself with your own brownie mix or recipe. The only difference is to cut down on the oil. And of course, you don't bake the cookies as long as the brownies. That would not be a good thing, at all.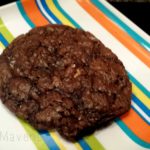 Brownie Cookies
2016-04-14 00:28:38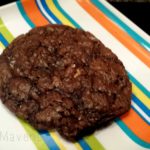 Chewy, crispy cookie
Ingredients
1 pkg. brownie mix
2 eggs
1/4 cup vegetable oil (I used coconut oil)
1 T. water
chopped nuts pecans (we always add these to brownies)
Instructions
Make mix according to directions on the box.
Drop by tablespoonfuls onto parchment lined cookie sheet. Definitely use this measurement. The first time I made these I used a small cookie scoop and they were too big and ran together.
Bake at 325 degrees for 12-14 minutes, until the edges have crisped. Don't over bake.
Cool on wire rack.
Enjoy!
Notes
Here's a tip! Melt peanut butter in the microwave and drizzle over your cookie. My son-in-law was at the house when I baked this batch, and he requested the peanut butter.
Mormon Mavens https://www.mormonmavens.com/