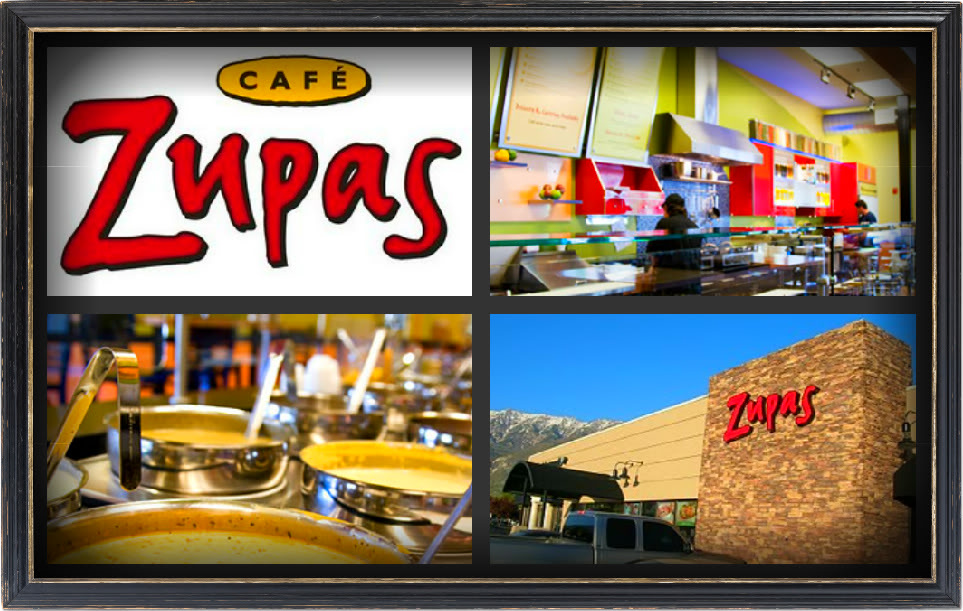 On a recent vacation to Utah, we ate at a wonderful restaurant called Cafe Zupas. I had never heard of it before and knew nothing about it, which normally would make me a little wary about trying it. But since I was tired of fast food and this place supposedly had good salads, I was up for an adventure. SO glad we went there. I got the Summer Chicken Salad and it was SO delicious. I actually got the 1/2 portion and it was just the right amount for me, but a full portion makes a hearty meal. (I actually want to start using their site as inspiration for all sorts of lovely salads!) I vowed to find the recipe when I got home, and was lucky enough to stumble onto it at food.com. However, I found that some of the amounts didn't reflect the proportions I remember from my salad; so I tweaked the amounts a bit. This recipe is for one portion of salad, since their salads are made fresh to order, right in front of you. Tossing the salad before serving ensures that each bite is bathed in tasty dressing. Enjoy!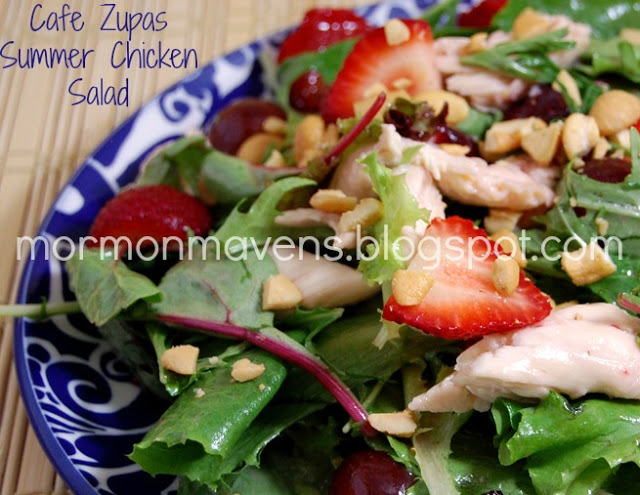 Ingredients:
3 ounces mixed salad greens
3 ounce diced cooked chicken breast (I prefer to pull my chicken off the bone into bite-sized pieces)
2 ounces Strawberry Vinaigrette Dressing
2 Tbsp. dried cranberries (about 20 cranberries)
10 red grapes
2-4 sliced strawberries
1/2 ounce chopped cashews
1. In a medium-sized bowl toss the mixed greens, chicken, and dressing. Transfer to serving bowl.
2. Top salad with dried cranberries, grapes, and sliced strawberries.
3. Sprinkle chopped cashews on top to finish.
Source: Cafe Zupas by way of food.com