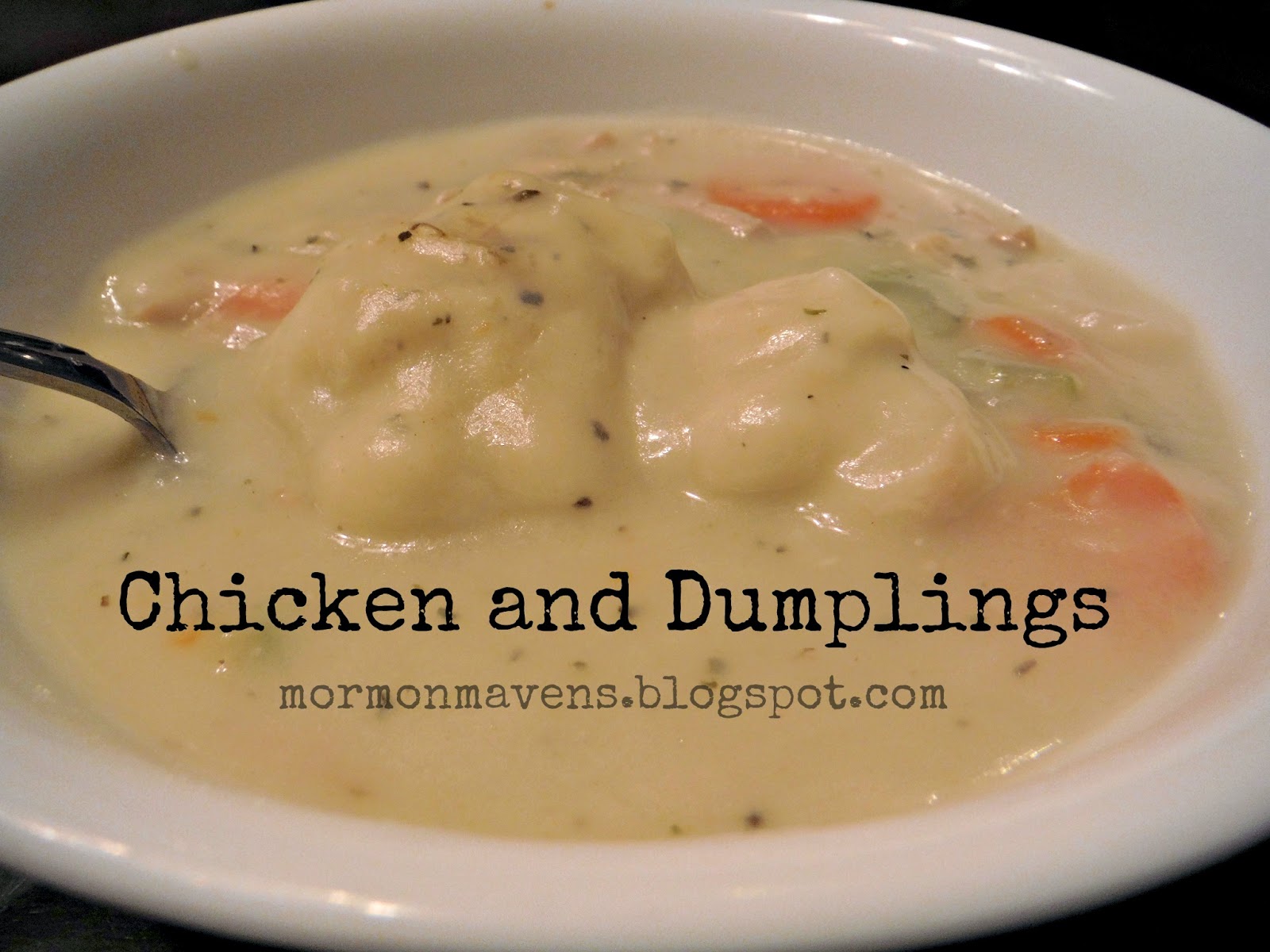 Chicken and dumplings. Super simple, super yummy, ultimate comfort food. My daughter LOVES chicken and dumplings. I often use leftover roast chicken or frozen chicken thighs. I boil the chicken and thighs in some water and then strain the liquid, remove the meat from the bones and use the liquid and the meat.
Chicken and Dumplings
6-8 Chicken thighs (can use frozen)
Olive oil
1 onion, chopped
3-4 carrots, diced
2-3 stalks celery, diced
2 cloves garlic
8 C. chicken stock
1/2-1 tsp. dried basil
1/2 tsp. dried thyme
cracked pepper
salt to taste
Dumplings
1 1/2 C. flour
2 tsp. baking powder
3/4 tsp. salt
3 Tbsp. shortening
3/4 C. milk
Place the chicken thighs in a large pot and cover with water. Simmer until chicken is done. Remove thighs to a cutting board. Drain liquid. Dry out the pot.
Pour a small amount of olive oil in the pot, heat over med. heat. Add the onion, carrots and celery. Cook and stir til veggies start to soften, about 5-8 mins. Add the garlic, stir til fragrant. Then pour in the chicken stock.
Pick the meat from the chicken thighs and add it back to the pot. Stir in the dried herbs and pepper. Taste for seasoning and add salt if needed. Note: if your soup looks thick, add more liquid. The dumplings really thicken up the soup, so err on the side of more liquid than you think you need.)
Bring the soup to a boil. While it is coming to a boil, make the dumpling mixture by placing the flour, baking powder and salt in a food processor. Pulse to combine. Add the shortening and pulse til blended. With the machine running, add the milk til is just comes together.
With the soup boiling, drop in the dumpling mixture by spoonfuls. Cook uncovered for 10 minutes. Reduce heat slightly. Cover and cook an additional 10 minutes.
Serve.