After being nagged by annoying health problems, I finally found out through some testing that I have some temporary (hopefully) food sensitivities. The biggies among them are wheat, dairy, and vanilla. For 90 days I am to go without a big ol' long list of foods. This has been a big challenge, especially when it comes to dessert.
A little research on Pinterest quickly unearthed this easy recipe for Coconut Sorbet. My only complaint with this recipe is that it doesn't scoop well and that it makes more than my ice cream freezer can handle in one batch. But the taste is great! It was a real treat to be able to enjoy a real dessert for a change!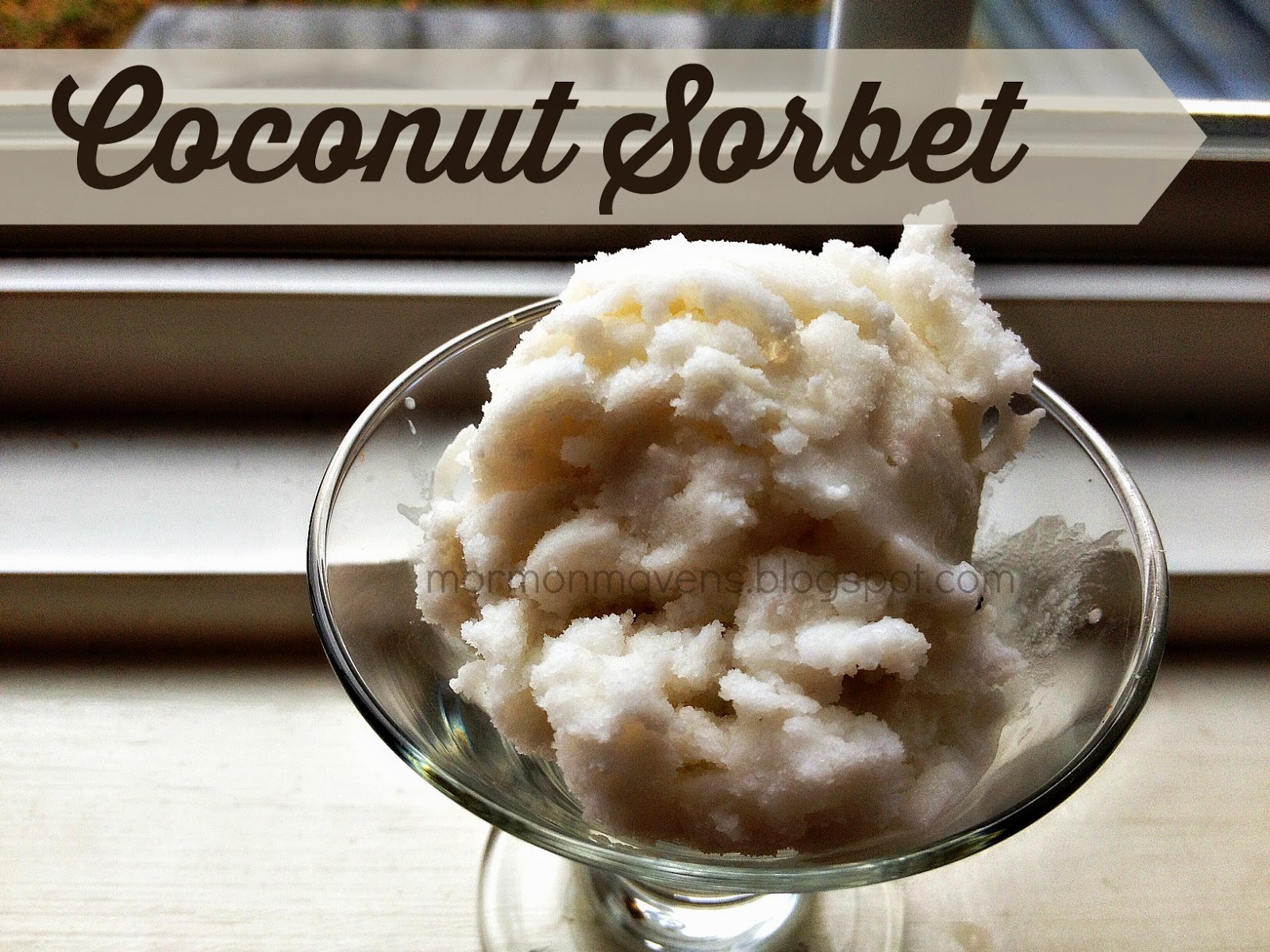 Ingredients:
2 (13.5 oz.) cans coconut milk
1 (15 oz.) can cream of coconut
1 1/2 cup. water
1/2 cup shredded coconut
1. Combine coconut milk and cream of coconut in a blender. Blend for 1 minute.
2. Combine blended mixture, water, and coconut in a container and stir together. Refrigerate to chill until very cold.
3. Process in ice cream/sorbet freezer according to your freezer's directions. Store in freezer.
Source: Goya