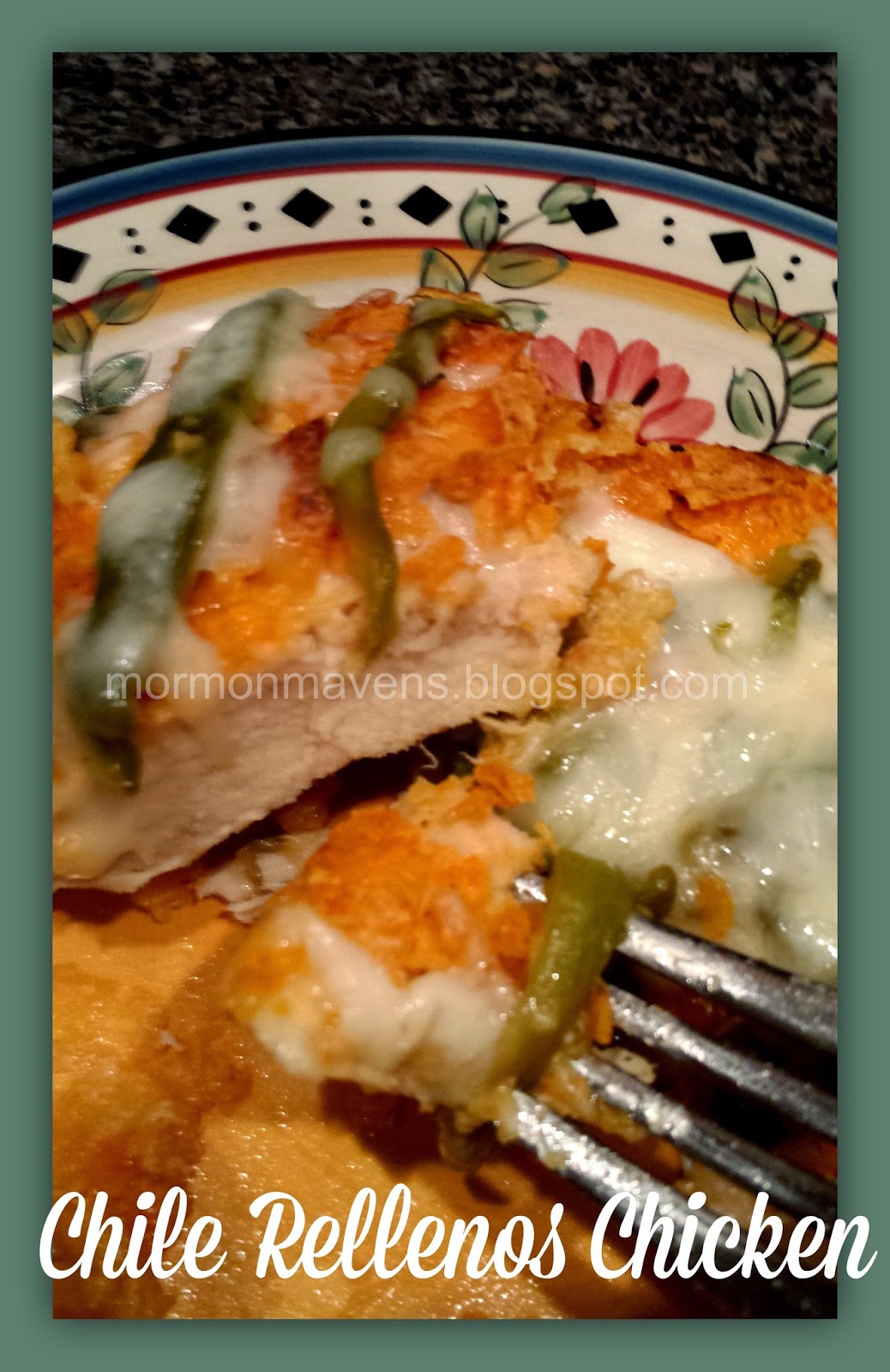 This is a really quick and tasty dish that you will love. I just made it for the first time tonight and I wish I had not eaten something already for supper. I had to take 3 test bites of this one. So good.

Ingredients:
2 boneless, skinless chicken breast halves (4-6 oz. each)
1 lime, cut in half crosswise
1 egg white
1 garlic clove, pressed
1/2 cup finely crushed nacho cheese flavored tortilla chips (about 1 1/2 cups)
1/2 can (4 oz.) whole green chilies
2 T. shredded Monterrey Jack Cheese
1 t. snipped fresh cilantro
Prepared Salsa (opt.)

1. Preheat oven to 400 degrees F. Line a shallow pan with foil.
2. Place one chicken breast in a resealable food storage bag. Seal. Lightly flatten to even thickness with a meat mallet. Repeat with other breast (I actually put them both in a gallon-size bag so that I could adjust the size more easily. And it was quicker). Discard bag.
3. Juice the lime halves into a small bowl. Add egg white and garlic. Whisk until frothy.
4. Place crushed tortilla chips in a shallow dish. Dip chicken into egg mixture, then into chips, coating completely. Discard any remaining chips. Place chicken on pan.
5. Bake 20-22 minutes or until chicken is no longer pink and juices run clear. Arrange chile strips over chicken, sprinkle with cheese and bake 2-3 minutes or until cheese melts. Remove from oven. Sprinkle with cilantro. Serve with salsa if desired. YIELD: 2 servings.
Source: Stoneware Inspirations.